Comedian Dan Frigolette ends a 50-day tour at the NJFunnyfest in Hoboken and Jersey City on April 28th and 29th. #HipNJ has the scoop!
For the last three years, Frigolette has embarked on a multi-city extended comedy tour across the United States in late winter. "The goal of the trip itself was to get to Alaska, but I decided early on that its value was more substantial if I could do the whole trip while doing what I love." So, he did standup comedy.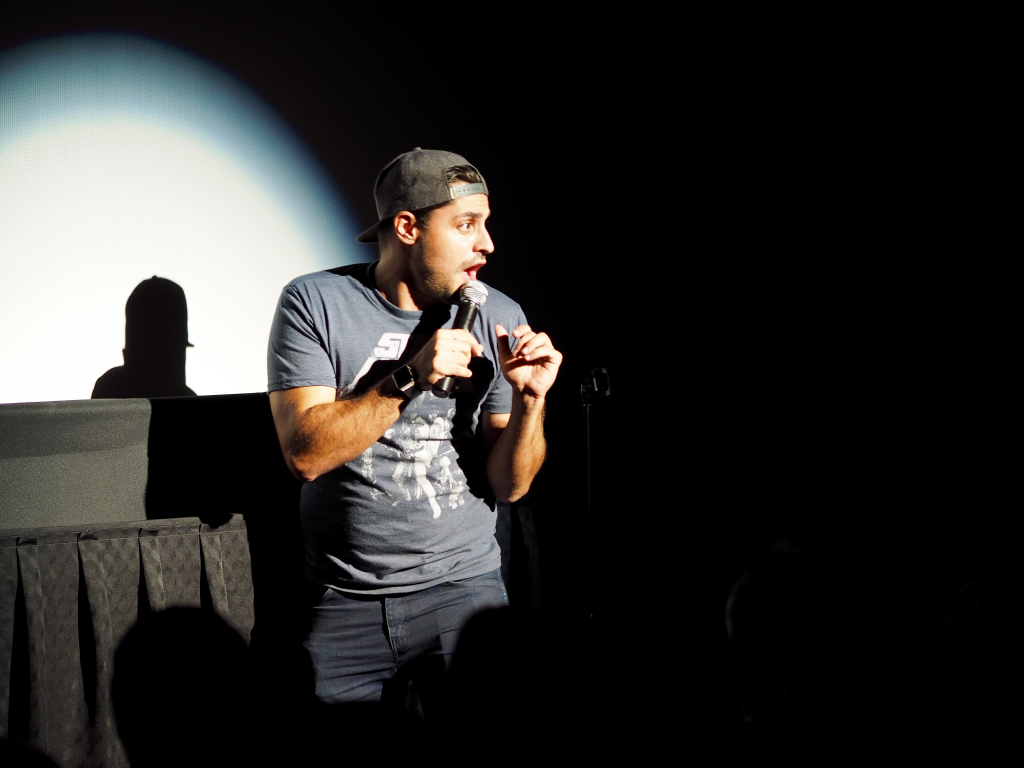 In 2016, with a similar set of circumstances, Frigolette flew to Las Vegas for the first time and compiled 49 shows, driving himself back to New York City doing comedy all the while.
While the tour is a labor of love, it also raises funds for the Liberty Humane Society, an animal shelter in Jersey City, offering low-cost veterinary service, adoption support, and housing for as many abandoned animals as they can muster. At each comedy show during the tour, a tip bucket is passed around the audience and 100% of those funds goes to the shelter.
Frigolette also runs Make Me Laugh USA, a standup comedy competition which gives winners opportunities to join the Hoboken Comedy Festival and NJFunnyfest, both of which support Liberty Humane Society.
NJFunnyfest's goal is to bring incredible comedians to NJ for one weekend in spring to raise funds for charity. This year brings headliners Sam Morril, who has been on Comedy Central, the Late Show with Stephen Colbert, Conan, and recently, Roast Battle. "He's well versed and supremely rounded as a comedian, and a dream come true to have him at the NJFunnyfest," says Frigolette. Morril plays the Friday show in Hoboken along with Corrine Fisher, Sagar Bhatt, and Adam Gabel.
Saturday's headliner is Mike Recine, who has been on Conan and is widely regarded as one of the most powerful and commanding comedians in the New York City area. Featured acts on Saturday include Richie Redding, who performs on the Katt Williams Tour worldwide, James Myers, the 2015 Hoboken Comedy Festival Winner, Usama Siddiquee from Yonkers Comedy Festival, and Gracie Canaan.
Come see all of the above acts at the NJfunnyfest on April 28th and 29th at The Shannon in Hoboken and Raval in Jersey City. Tickets are $15 advanced, and $25 at the door. They can be purchased here. If you can't make the shows, donations to the Liberty Humane Society can be made here.