By: Marisa Reinhart
Hot Dog! It's time to "ketchup" with the best hot dog places all over the Garden State! Check out this list, and celebrate #NationalHotDogDay with us!
Jimmy Buff's– West Orange
Jimmy Buff's originated the famous Italian hot dog in 1932. A Jimmy Buff dog goes into a roll of pizza bread that is the perfect consistency to support the crispy potatoes, sautéed onions and peppers. With the "Fat Tuesday" special, customers come in droves to get a double, which is two hotdogs in one roll, for the price of one.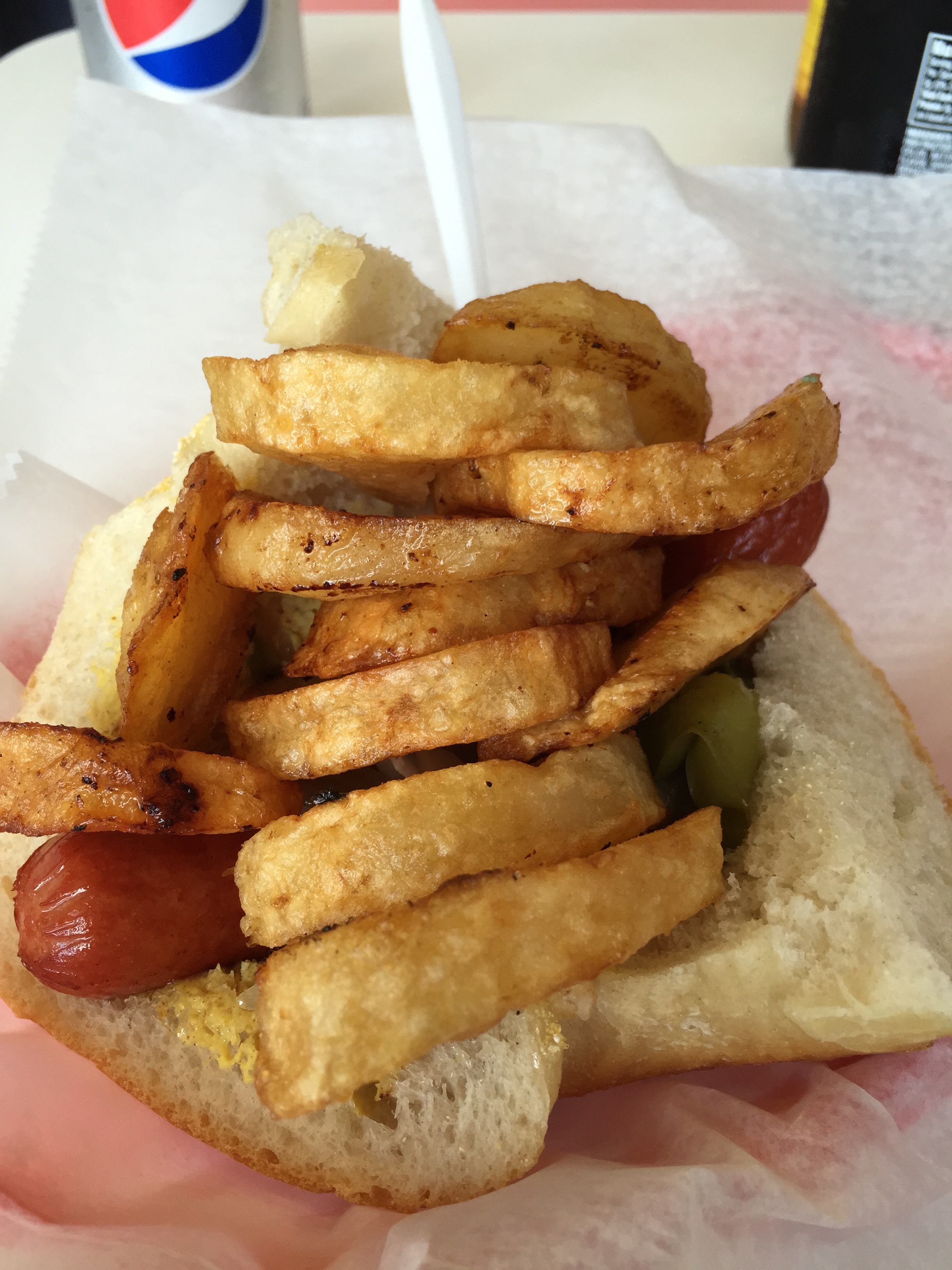 Hot Grill– Clifton
The Hot Grill dates back to 1961 and specializes in Texas Weiners. Customers typically order their hot dogs "all the way" which consists of a twice fried hot dog smothered in mustard, home-made chili sauce and onions. Get a side of fries with gravy to complement the delicious dogs.
Rutt's Hut– Clifton
Another joint competing for Clifton hot dog greatness, Rutt's Hutt declares themselves "The Home of the Ripper!" The secret recipe relish is just as famous as the fried hot dog. There's even rumors that Babe Ruth once dined here.

Bubba Dogs– Sea Isle City
You don't want to miss this spot next time you are down the shore! Make sure to get the classic Bubba Dog which features melted cheese, bacon, BBQ sauce and crispy potato sticks. Delicious!
Callahan's– Norwood 
The Callahan's "So Big So Good" hot dogs are offered in two sizes, "Regular" 9 inch and "Super," which is over a foot long. The 48-hour Marinated BBQ Pulled Pork with Slaw dog or the Bacon and Salted Caramel Brittle with Peanut Butter Drizzle dogs are unique and delicious.
Happy Eating!