As some of you may already know by her pictures on my blog, FashionSwain.com, this is Cassie Mae. I often write about her. She's our chihuahua/pug mix that we adopted from Home For Good Dog Rescue. My husband and I brought her home almost 3 years ago, when she was 3 months old. Having and caring for Cassie has brought such peace and joy to us. Our lives have changed for the better and we couldn't be more grateful for this precious gift that we have received.
Cassie was rescued by Home For Good from a high-kill shelter in Georgia. The number of homeless dogs and cats in the south is overwhelming. They are found dumped on the sides of roads, in dumpsters, or anywhere people just leave them to die. This is why I wanted to stress how important the choice of rescuing is, and tell you a little bit more about Home For Good, and why they are such an incredible organization.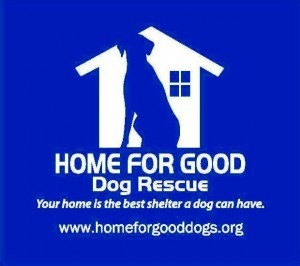 Home For Good Dog Rescue is a non-profit rescue organization that was established in Summit, NJ, with their offices in Berkeley Heights. They are 100% foster based. They rescue dogs from high-kill shelters in Georgia and South Carolina, and transport them here to NJ. The rescued dogs are placed with loving foster homes until they are adopted. Over 3,500 dogs have been rescued and Home For Good still continues to save lives.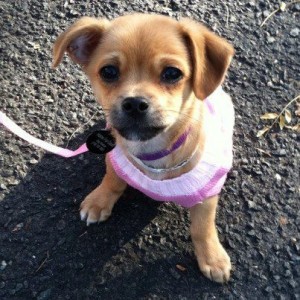 This is Cassie the day we brought her home. Her rescue name was Marcia. She was only 5 pounds and had not even seen the inside of her new home yet. I remember how strong our bond had grown over time as we had gotten to know and trust each other. As someone who has adopted from Home For Good, I can personally attest that they are a very reputable organization. Cassie has been in great health since day one, and I've heard nothing but great things about HFG from other dog owners who have adopted as well.
If you are considering adding a new addition to your family, please visit the Home For Good website and adopt a dog that needs a home. They also accept donations, are always in need of volunteers, and host fundraising events.
I'm so very grateful for all that they do and all of the lives that continue to be saved. Thank you Home For Good, for bringing me the most amazing gift I've ever received.
Cara Zamorski is a New Jersey-based fashion and beauty expert.   Having worked for some of the biggest fashion and cosmetic companies, Cara brings her years of experience to FashionSwain.com.