As you open the door and step inside, you enter a state of euphoria. You kindly dismiss the employee working the floor as you head over to rack one before you glide over to the next, hearts shining in your eyes the entire time. For the shopping experience that makes you feel like Gisele Bündchen cascading down the catwalk, the black belt shopper knows to ditch the mall and head for local Jersey boutiques!
Unlike any franchise store like Forever Twenty-One or H&M, boutiques cater to a particular style. Once you identify the boutique that vibes with your fashionista instincts, it will be a match made in fashion heaven.
Here are some of my favorite Jersey boutiques:
Once Upon A Skirt
850 Route 3
Clifton, NJ
Once Upon A Skirt is the one stop shop for the ultimate Jersey girl! With daring and bold picks lining the racks, this boutique will allow for a fairytale shopping experience. High leg slits, plunging necklines, and open-back garments are just a sneak peek to what they have to offer.
That Little Black Dress
179 Glenridge Ave
Montclair, NJ
"Romantically edgy," is the mantra of That Little Black Dress. As you may have guessed little black dresses are among the many bold prints and patterns they merchandize. From flare skirts to two piece sets to the palazzo pant ThatLBD is the place to go! And their accessories are fabulous!
Gypsy Warrior
125 East Ridgewood Avenue
Ridgewood, NJ
If your style is fearless and flirty with a dominant edge, you are most definitely a Gypsy Warrior! This trend haven has a dark color scheme and a grunge vibe with looks that are totally feminine. Patterned skirts and shorts, awesome graphic tees, and turquoise jewels…you should probably head over to their location like now!
Island Gypsy
504 Grand Central Ave
Lavallette, NJ
If you're a gypsy at heart and your heart belongs to the sea, Island Gypsy is your boutique match. An Island Gypsy wardrobe will make you feel like life is a beach and you're just styling in it. For looks that look effortless, fresh, and nautical shop Island Gypsy!
D. Monaco Designs
640 Arnold Ave
Point Pleasant Beach, NJ
The style compass now points north down the beach to Point Pleasant Beach, it's D. Monaco Designs. With lasting nautical feels, they showcase softer hues with cutesy and conservative cuts for elegant garments. D. Monaco screams sweet!
Happy shopping, boutique beauties!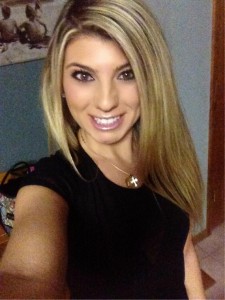 Michelle Foti is a junior journalism major at Seton Hall University where she is also the Arts and Entertainment Editor of the university newspaper "The Setonian." Michelle has appeared on SHU's TV station as a Pirate News anchor and as the host of SHUdent Style Watch, a show she created. She also writes for Seton Hall's chapter of Her Campus. Michelle is a fashion enthusiast and an aspiring broadcast journalist.