When:
May 17, 2017 – May 19, 2017
all-day
America/New York Timezone
2017-05-17T00:00:00-04:00
2017-05-20T00:00:00-04:00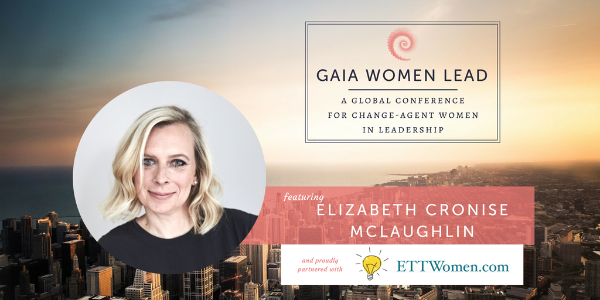 When powerhouse women get together, there's nothing they can't accomplish! Join #ETTWomen and Elizabeth Cronise McLaughlin May 17 through 19 in New York City for GAIA WOMEN LEAD, a global conference for change-agent women leaders.http://gaialeadershipproject.com/gaia-women-lead/
∴
This is the Gaia Project's first LIVE event, and the line-up of speakers is stellar, a collection of iconic women leaders living completely in their gifts to collaborate, innovate, and create change for women around the world. From Daily Worth's Amanda Steinberg, Olympian Kara Lynn Joyce, and women's health expert Dr. Samantha Brody, to leadership and spirituality guru Lindsay Pera and IBM iX Chief Creative Officer Joanna Pena-Bickley, and more, this gathering is guaranteed to inspire you.