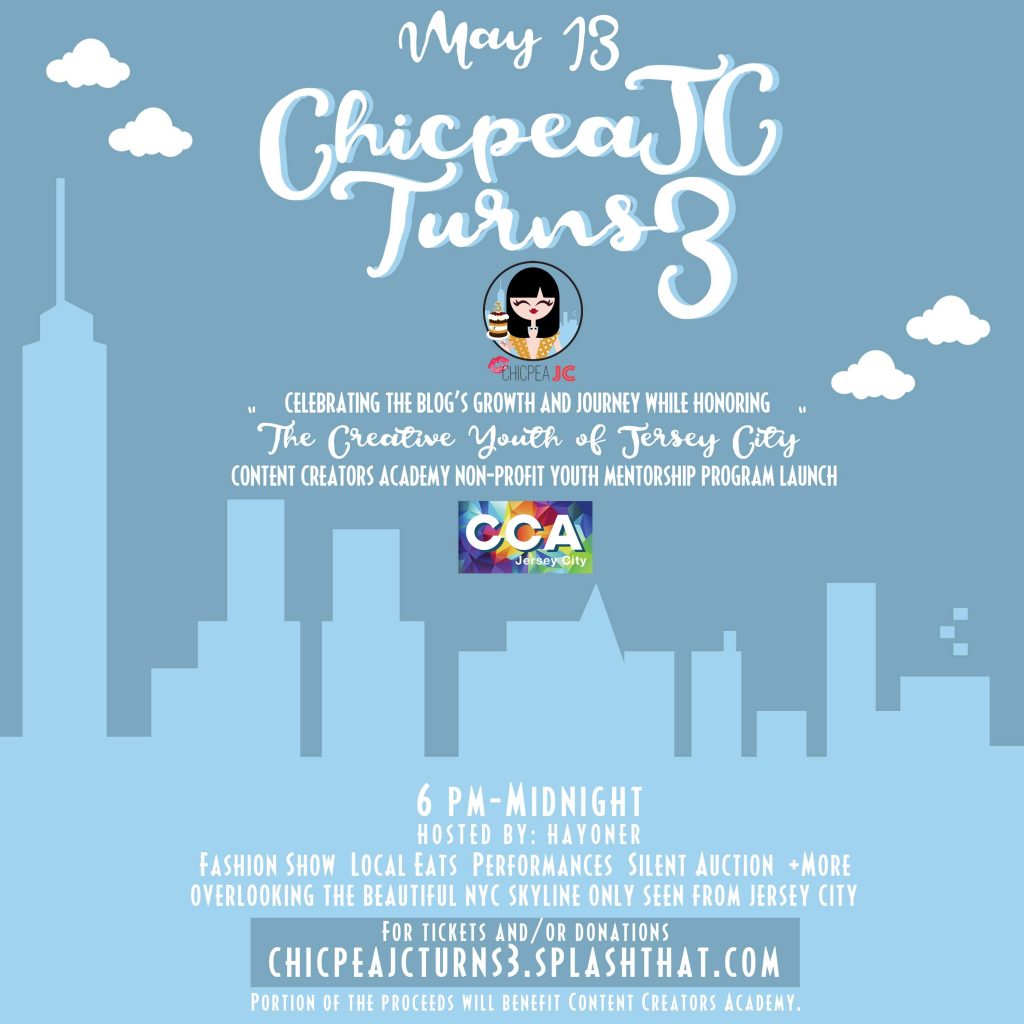 On May 13, 2017 at Harborside 3 in Downtown Jersey City, Jersey City culture blog ChicpeaJC is celebrating its third-year anniversary and the launch of Content Creators Academy Jersey City (CCAJC), a youth mentorship program for students in Jersey City.
From 6PM to midnight on May 13, the public is invited to ChicpeaJC Turns 3, an event whose theme this year revolves around the creative youth of Jersey City and the surrounding areas. There will be a fashion show, performances, a silent auction, and more featuring local creatives under 25. There will also be local vendors for anything from fashion to food.
"This event is a huge milestone for ChicpeaJC," said founder Lynn Hazan. "It establishes three years of hard work and dedication, and it also marks the launch of a program close to my heart which will benefit creative youth in the area. It has always been a dream of mine to turn my career into a helpful aspect of this community."
Along with the anniversary, Lynn Hazan of ChicpeaJC will be celebrating the launch of Content Creators Academy Jersey City, a non-profit youth mentorship program that provides resources for young individuals interested in the creative and digital media space with an entrepreneurial spirit. CCAJC will cater to youth between the ages of 14 and 17. Content creators will produce and share information through digital media. Creativity is encouraged to help and allow youth to grow their passions.