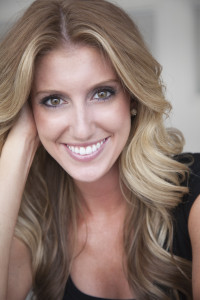 Kendall Zoppa's glass half full approach to life makes her an enjoyable presence on and off camera. With an incredible zest for life, she embodies an "always learning" attitude and takes it with her wherever she goes. Her passion for communicating (on and off camera) can be felt by anyone who watches her.
After becoming the first female Sports Editor of The Montclarion, Kendall focused on her passion for sports. While interning with MSG Varsity she covered local high school sports across New Jersey and found her voice for storytelling.
Since graduating with her degree in Broadcasting from Montclair State University in 2012, Kendall has focused her efforts on exploring her other passions such as cooking, traveling and the art of wine making.  After a life changing trip studying abroad in Italy, she returned with a certification in Wine Appreciation from Florence University of the Arts and a renewed sense of passion and purpose. Ever since then she is on the quest for La Dolce Vita!
After spending some time in corporate sales, her passion for broadcasting led her back to the media industry. She has been able to utilize the communication and interpersonal skills she's learned from the corporate world to enhance her abilities on camera. Kendall is a professionally trained on-air host and Television personality who continues her training on both coasts with Patricia Stark here in NYC and "Become a Host Academy" in Los Angeles.