It's that time of the year when most people go through boxes of tissues, and I'm going through jars of moisturizer. The changing of the seasons means allergies for most, but for me it means dry skin. To combat my dehydrated skin I have an arsenal of moisturizers that I turn to: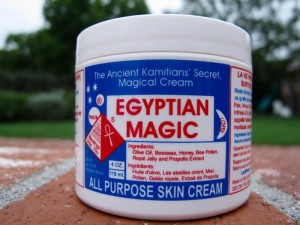 I have been using this for years and it is still just as magical as the first time I used it. This is definitely a nighttime cream, as it is way too greasy for daytime use. Before I go to bed I slather this all over my face and neck and I always wake up with the most perfectly moisturized skin. A very little bit goes a long way so this will last forever. This cream has a completely natural formula made of only six ingredients, which they claim was found in ancient Egyptian tombs. Egyptian Magic can really do it all; it's a face cream, an eye gel, a hair mask, a burn treatment, and it can help heal psoriasis and eczema.
You can purchase Egyptian Magic at OrganicBasic Food, 204 Washington Street, Hoboken.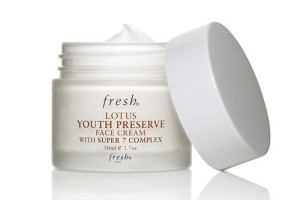 Fresh Lotus Youth Preserve Face Cream
I just recently started using this face cream and I am obsessed. I'm a huge fan of Fresh products and this one, like the rest, does not disappoint. This age-defying and super hydrating moisturizer is lightweight and helps prevent the signs of aging. I like to alternate between this and the Egyptian Magic at night. My skin literally glows and radiates when I wake up in the morning.
You can purchase Fresh Lotus Youth Preserve Face Cream at Bluemercury, 30 South Park Street, Montclair.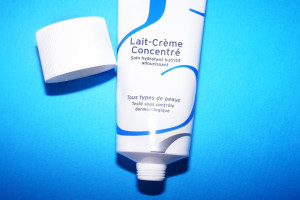 Embryolisse Lait-Crème Concentré
This has been a staple in my makeup bag for quite some time. I like to use this as my daytime moisturizer right before I put my makeup on. This 24 Hour Miracle Cream definitely lives up to its name as it has a wide variety of uses. You can use it as a primer, moisturizer, and make-up remover. Every makeup artist I know has this in their bag and it is a cult favorite of models and celebrities. Its very simple formula rehydrates and restores the skin's natural glow.
You can purchase Embryolisse Lait-Crème Concentré online.
Kelly Dillon is an accomplished broadcaster and voice over artist with over 10 years of experience. She can be seen and heard in NYC and the rest of the tri-state area reporting the traffic and news. She is currently a fill in traffic reporter for Good Day NY on Fox 5. She has also served as the fill in traffic reporter for NBC Connecticut and WFSB in Hartford, CT. Kelly is the fashion and beauty correspondent for Hip New Jersey.  For more on Kelly, visit her website at KellyDillon.com.