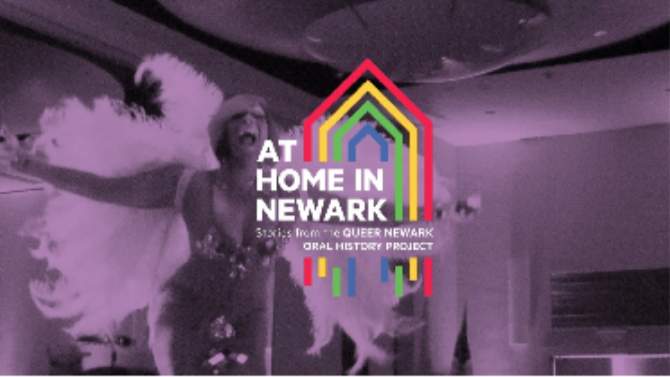 Today marks the opening of a new exhibit all about the LGBTQ community in Newark! The exhibit is called At Home in Newark: Stories from the Queer Newark Oral History Project and it will be located at the Newark Public Library. The exhibit will examine how lesbians, gay men, bisexuals, transgender, and queer people who live or have lived in Newark claimed space for themselves in the community in the face of poverty, violence, illness, racism, and discrimination.
Exhibit visitors will be able to listen to extended excerpts from oral history interview either with MP3 devices or smart phones. An interactive station will allow visitors to explore critical issues examines in the exhibit such as: "how do you identify yourself? Where do you feel at home and safe in Newark?"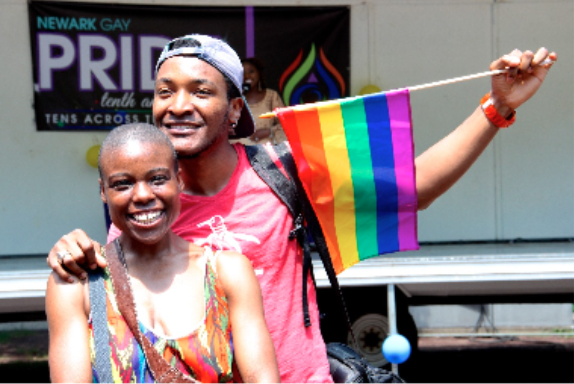 The Queer Newark Oral History Project was begun by activist, writer, and chair of the City of Newark's Advisory Commission on LGBTQ Concerns Darnell Moore, Rutgers-Newark history professor Beryl Satter, and Rutgers-Newark administrator Christina Strasburger, in an effort to record the lives of LGBTQ residents, past and present, with the goal to make those lives visible. Since 2011, the QNOHP has conducted interviews with more than 40 individuals, many of whom were leaders in the LGBTQ community. Many of the people who have recorded oral history interviews have also donated personal records and objects, which enrich the narratives found in the interviews.
The exhibit will be located at the Main Library at 5 Washington Street, across from Washington Park. It will be on view during regular Library hours through Thursday, March 1, 2018.
Come down and see this beautiful exhibit!