Happy #WineWednesday! Wine expert Joe Roberts explores the history of five Italian red wines and the regions in which they were born. If you are curious to learn more about your favorite grapes, then #HipNJ has got you covered, thanks to Fix.com.
---
Barbera
Barbera offers lots of bright red fruit flavors, and carries the chocolate and vanilla aromas of oak aging very well. What's more, it tends to make pretty good wine even at high farming yields, making it one of the easiest grapes to work with for winemakers.
Nebbiolo
Nebbiolo produces dynamic, complex, vibrant, and tightly wound wines that can take decades of aging to unfold. Expect dark red fruit flavors, and aromas of licorice, spices, rose petals, and even tar.
Sagrantino
Sagrantino provides blackberry and black cherry fruit flavors, with hints of pine, smoky spices, and even wet earth. Look for Montefalco Sagrantino, and Montefalco Rosso (a slightly more approachable version).
Aglianico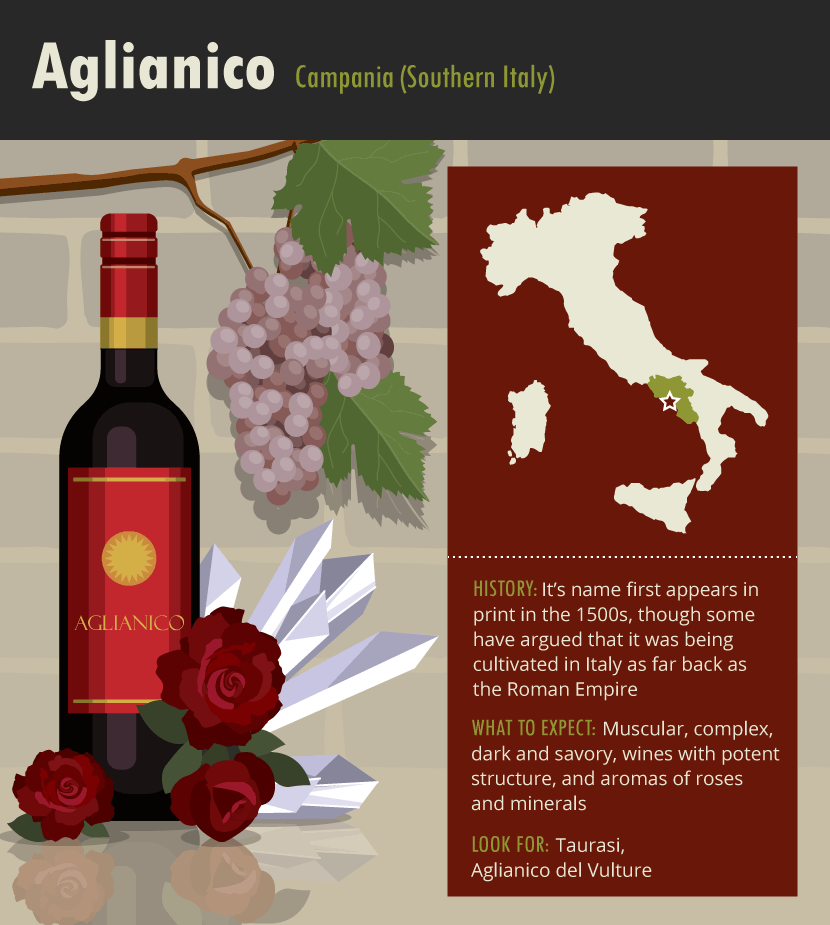 Generally, the fruit flavors will be dark and savory, the structure will be potent, and the aromas will evoke roses and minerals. Look for wines from Taurasi, and Aglianico del Vulture.
Nero d'Avola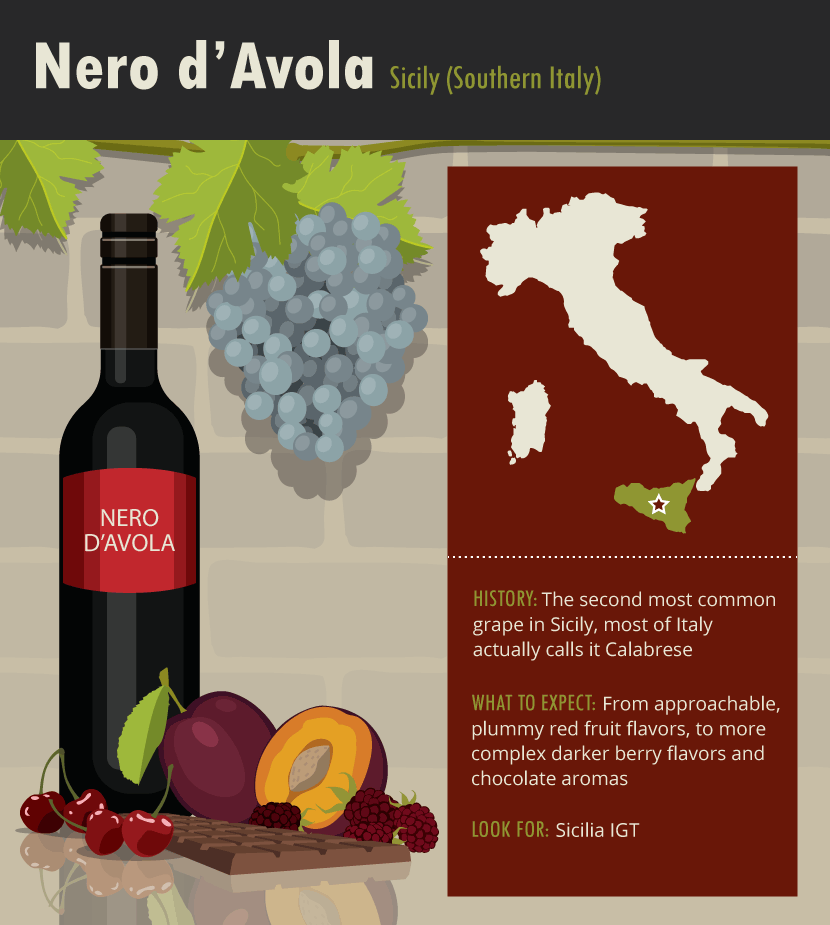 Nero d'Avola is a bit of a vinous chameleon, able to conjure up easy-drinking, everyday wines with plummy red fruit flavors, or more complex wines (often aged in some oak) that bring darker berry flavors and aromas of chocolate. Look for wines designated Sicilia to start your Nero drinking experiments.
---
Italian cuisine is known for its rich and delicious flavors, and the wine is no different. Next time you head to the liquor store, make sure you head straight to the Italian section and try a vino made with one of these delicious grapes!