By Kenneth Barilari
Over the weekend, I had the opportunity to take part in MuckFestMS, a mud run full of obstacles on a 5K course. It was an experience that I will never forget.
Multiple sclerosis, or MS, is a long-lasting disease that can affect your brain, spinal cord, and the optic nerves in your eyes. It can cause problems with vision, balance, muscle control, and other basic body functions. The effects are often different for everyone who has the disease. Some people have mild symptoms and don't need treatment, while others will have trouble getting around and doing daily tasks.
The course began with the "Triple Pits," which got you covered in mud the second you started. Then, it was time for the "Big Balls." Other runners pushed the balls out of their way to make it through the obstacle, causing them to hit you. I struggled to keep my balance and made it through without slipping.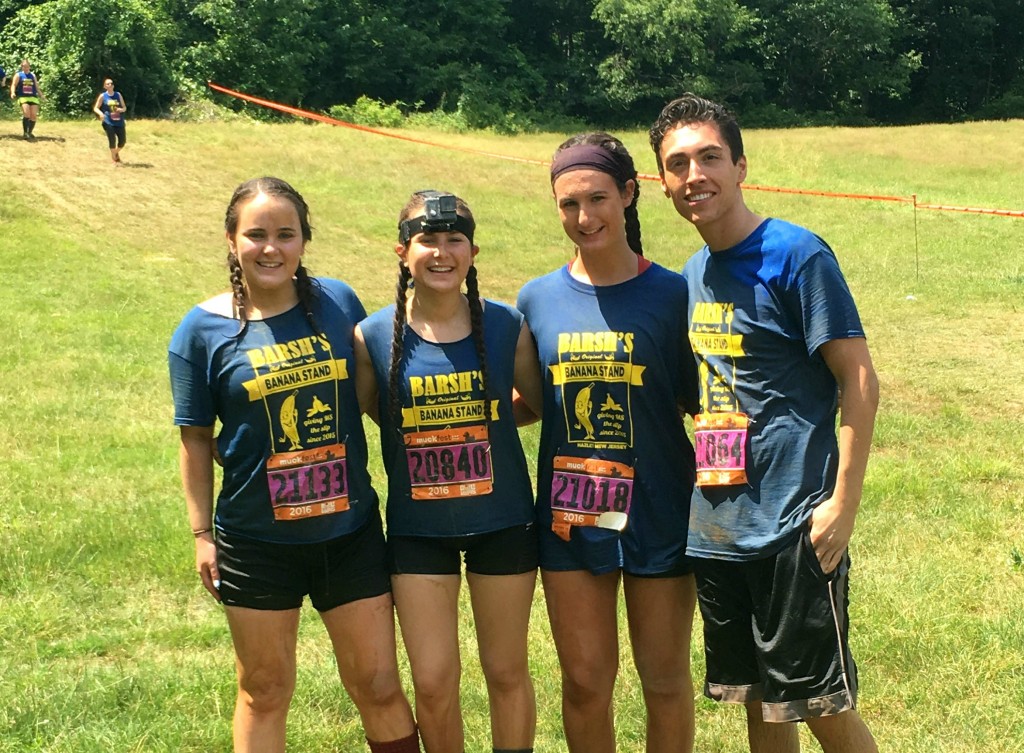 Next was "Muck Off," a platform above an eight foot deep pit of muddy water. I closed my eyes and stepped off the ledge, submerging myself into the murky pit. I came out feeling surprisingly refreshed.
The running portion of this event came as a surprise to me. I thought that it was all about the obstacles. However, in order to get to those obstacles, we had to do a lot of running. This was no walk in the park.
The zip line was my favorite. I held on tight and zipped across a 35-foot-zip line, only to end up having to let go, fall into water, and swim my way back to land.
All of the obstacles were fun, but I could have done without one or two. "Skid Mark" would be one of those. For this obstacle, we had to lay down on our backs and pull ourselves through sludge with a rope. This didn't have the same fun aspect as obstacles like "Swing Set," but it definitely added to the experience.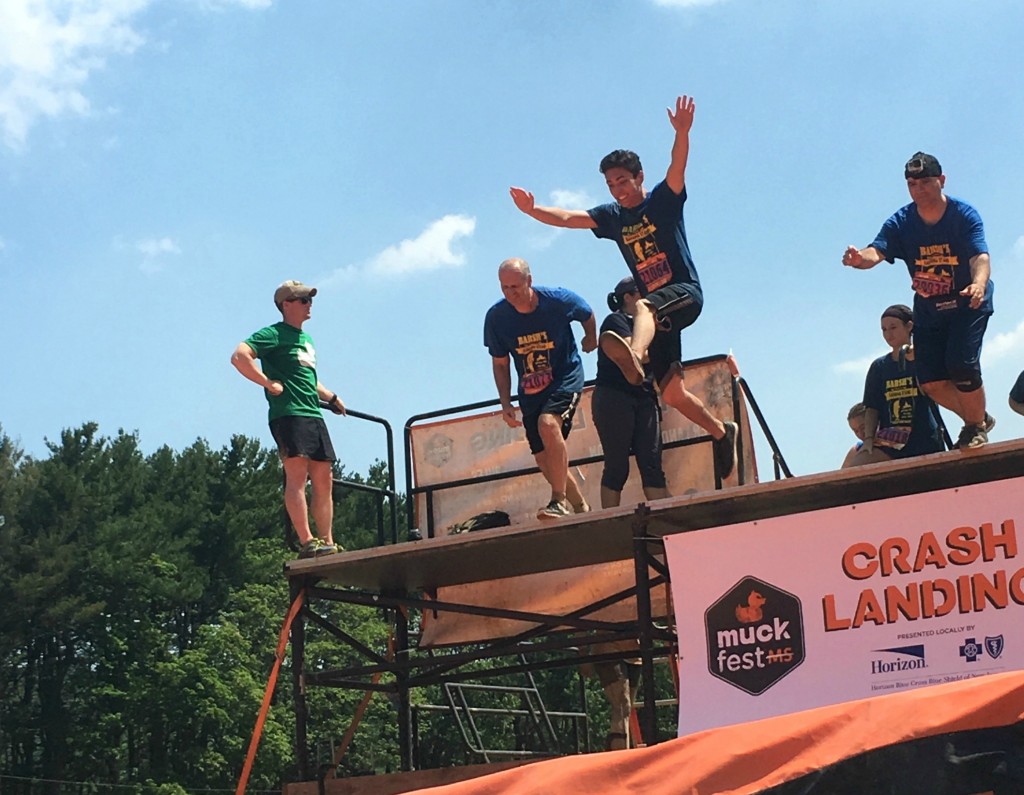 I went through the course with my girlfriend, Ryan, and her family. We completed the run and took a celebratory photo at the finish to celebrate. I had a blast and really commend MuckFest MS for designing such an entertaining course for such a great cause.
MuckFest MS is on a mission to support people living with multiple sclerosis and to bring us closer to a world free of MS. 100% of  the fundraising dollars from the MuckFest go to the National Multiple Sclerosis Society. To learn more, head over to their website.