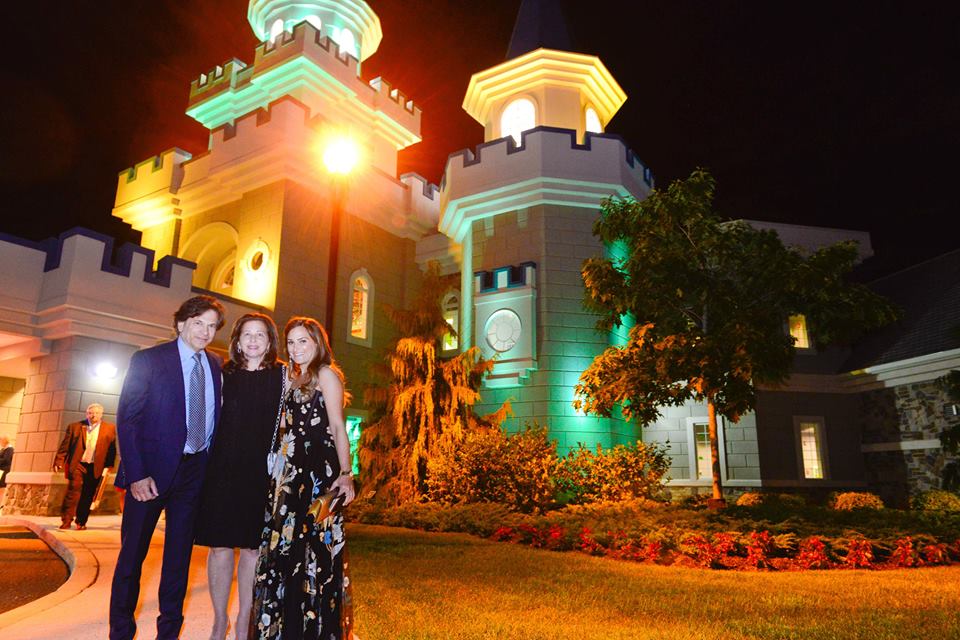 On June 8th, guests and sponsors gathered at the annual Make-A-Wish Gala at the Samuel & Josephine Plumeri Wishing Place, also known as "The Castle" in Monroe Township.  Make-A-Wish New Jersey hosted this special night to honor CareOne, along with its CEO, Daniel Straus, and Executive Vice President, Elizabeth Straus, as the recipients of the charity's 2017 Corporation of the Year and Humanitarian of the Year awards.
CareOne is New Jersey's largest privately owned post-acute and long-term care provider, and one of the largest privately owned health-care companies in the United States. Each year, CareOne selects a charitable organization to support, in the past raising more than $5 million for organizations including Superstorm Sandy relief efforts and the Breast Cancer Research Foundation. This year, Make-A-Wish New Jersey was CareOne's charity of choice.
On February 26th, CareOne hosted the 200 Wishes carnival at the Prudential Center in Newark to raise funds and awareness for Make-A-Wish New Jersey.  The event, which hosted 30 wish children and their families, included ice skating on the New Jersey Devils' ice rink and carnival games and prizes. The event raised a record-setting $1.3 million for Make-A-Wish New Jersey.
Make-A-Wish New Jersey's 2017 Gala celebrated CareOne's commitment to wish kids and their families. Guests enjoyed dinner, a silent auction, and then were treated to a special performance by Max Weinberg of the E Street Band and Special Friends. Over $1 million was raised to help grant wishes for special children around the Garden State. It was truly an incredible evening for all!
To learn more, click here.