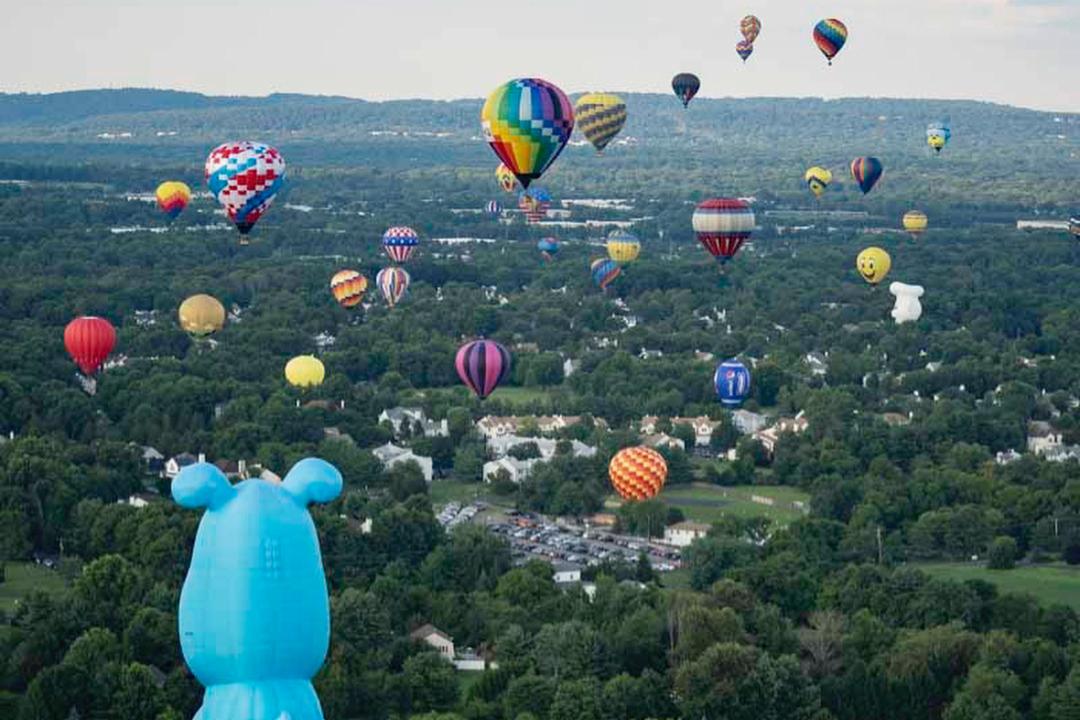 Hip New Jersey attended the 36th Annual Quick Chek Festival of Ballooning that took place at Solberg Airport in Readington, N.J. from July 27-29. This festival featured a wide variety of vendors, food/drink options, attractions, live performances and of course, the balloon launches.
The event included various sponsors such as PNC Bank, Progressive, Lenovo and Playstation among others. Furthermore, many sponsors offered a wide variety of food and drink options throughout the event such as Pepsi, Snapple, Bimbo, Fairlife, Red Bull, Perdue and many more. There were also a wide variety of arts & crafts, non-profits and other vendors present as well.
In addition, the event offered a wide variety of amusement rides such as a ferris wheel, carousel and slides to name a few. Also, throughout the weekend human cannonballs joined the fun as well as a juggler and magician. The festival had live performances each day such as Chuck Schubert, Oasis as well as karaoke for guests.
The balloons started to launch at 6:30p.m. each day as well as at 6:30a.m. on Saturday and Sunday. Throughout the course of the next hour, around 100 balloons ascended and filled the sky. Some of these balloons included: Wonder, RE/MAX, Garden Spot Village, PNC Bank, Captain America and Elvis. When the majority of the balloons had launched, they made for a very photogenic, nice backdrop against the summer skies.
Following the balloon launch, there was a concert and fireworks two of the three days. The big name artists included Andy Grammer, Lifehouse and Credence Clearwater Revisited and played for around an hour. Finally, the spectacular fireworks ended off the nights with around a half hour long firework display.
For more information on this year's balloon festival, click here!