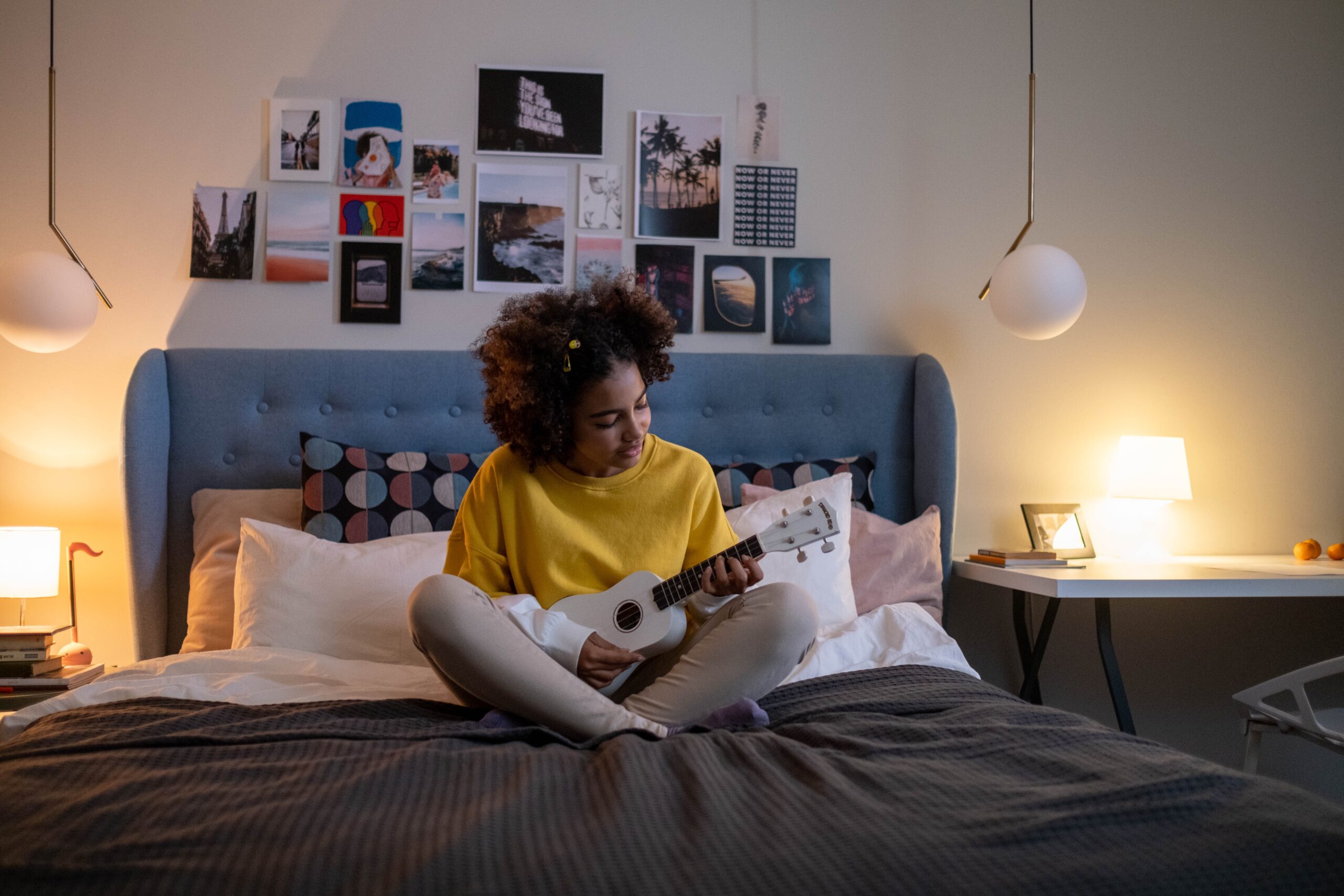 Designing a teenager-friendly hangout is a tough job because they're stepping away from their childhood interests and walking the road to adulthood. Teenagers spend a lot of time in their bedroom, so it makes sense to double it up as a hangout. When you are decorating the space, you need to do away with the cutesy stuffed animals while keeping in mind that they aren't ready for crystal chandeliers and expensive pieces. If you're about to get your teen's hangout space ready, and need inspiration, you've come to the right place!
Make It Study-Friendly
Your teenager will be having their friends over and getting up to the typical antics, but you need to make sure their hangout space is fine-tuned for studying. Put in a desk to match the rest of the furniture, and stock it full of study essentials. Hopefully, having a desk will inspire them to be more organized and do well at school.
Throw in Comfort
Teens love to lounge around in their room, so make sure it has plenty of comforts. Throw blankets and cushions are perfect bed accessories that can be used in a pinch when they have friends over. If you want your teenager's room to be inviting, you should get one of these giant foam bags from Fombag; beanbags are awesome no matter what age you are!
Make a Statement
Unless you've got plenty of money to buy new furniture, you're probably using hand-me-downs and generic pieces from IKEA. Even so, you shouldn't let that stop you from making a statement in your teen's hangout space. Choose a piece of wall or a corner that you can bring to life with a bold color. Having a wall that pops with color will allow everything else to fizzle into the background with its head held high.
Shelving is Key
Teenagers have plenty of "things" to put on their shelves, from photo frames to schoolbooks to random ornaments. Make sure your decorating plan includes plenty of shelving space, otherwise you're going to find all their "stuff" on the floor getting broken.
Hang Some Lights
Whether your teen has a set bedtime or not, we need to get used to the fact that teens stay up until the early hours playing games or following the latest TikTok trends. Create a space that's perfect for switching off by hanging some cozy lights around the wall.
Prepare for Posters
Teenagers like to show off their personality, so they will plaster the walls with posters. Keep this in mind while you're decorating, and don't spend a fortune on luxury paint that will get pulled off with Blu-Tack. You can put a pot of Command Strips in their desk drawer to let them poster-hang to their heart's content.
Creating a teen's hangout space isn't the easiest job because there's a generational divide, but some things don't change. Create a hangout area with plenty of storage space, a comfy seating, and don't be afraid to make a statement.
Photo by cottonbro from Pexels
Instagram: @cottonbro