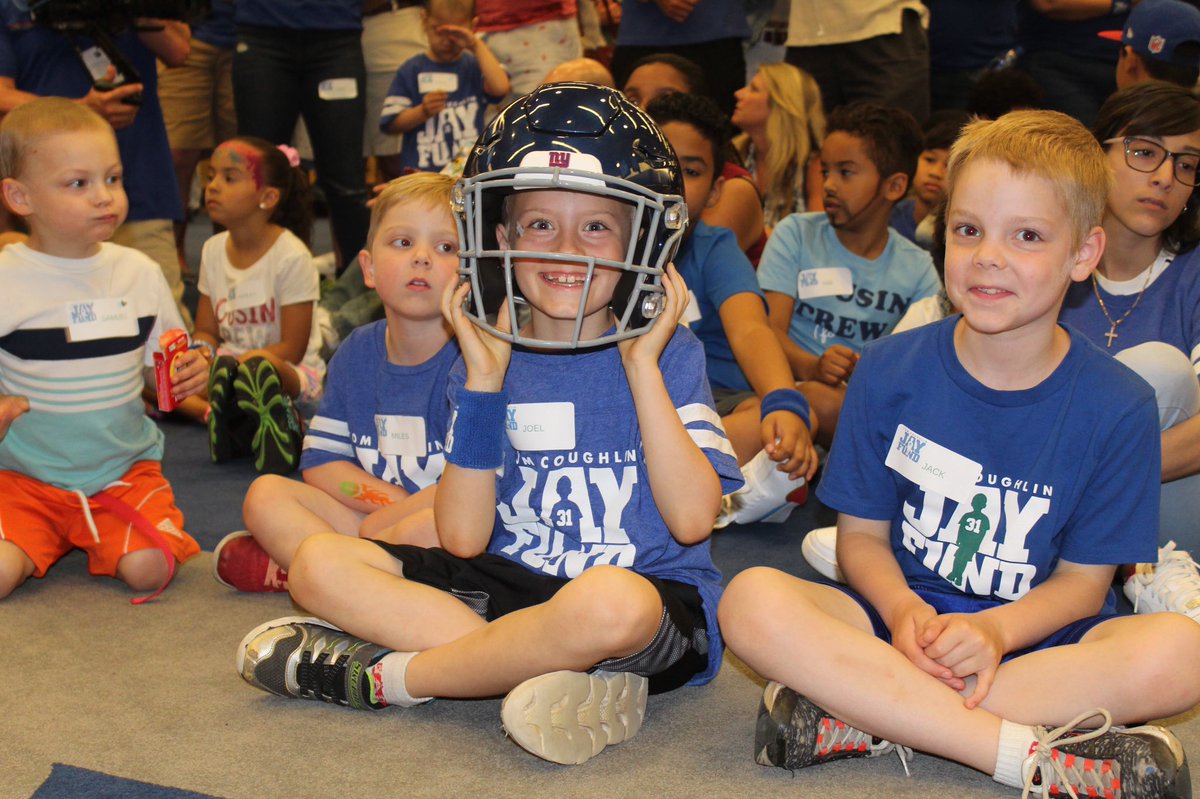 The Tom Coughlin Jay Fund recently invited fifty special families to experience MetLife Stadium as a VIP for its annual Stadium Tour & Sundae Blitz! Attendees of this once-in-a-lifetime experience got to roam the New York Giants locker room, try on equipment, and posed for photos wearing Super Bowl rings.
The Tom Coughlin Jay Fund, founded in 1996 in honor of former Boston College football player Jay McGillis by legendary NFL head coach Tom Coughlin, helps families tackle childhood cancer by providing financial, emotional and practical support. Since its inception, it has granted $11 million to 5,000 families with children suffering from cancer. #HipNJ's Lisa Marie Latino spoke with some of the members that make up this vibrant community.
"Our slogan is that we want to "Be There" for families," explains Mary Jane Pulzello, program director for the foundation. "We want to give them a couple hours to forget about cancer and have fun."
One of the standout children on hand was Patrick Baumann, winner of two college scholarships by the Tom Coughlin Jay Fund and the New York Giants. Patrick recently graduated from Fordham Preparatory School in New York City where he was a co-captain of the Varsity Squash team. Patrick was born three days prior to the attacks on 9/11 and has lived his whole life just a few blocks from Ground Zero. In 2009, he was diagnosed with Stage IV Wilm's Tumor.
"I'm so appreciative of the Jay Fund's support and the opportunities they provide," says Patrick, who will be attending Penn State University in the fall (cancer-free!)
For more information and to donate to the Tom Coughlin Jay Fund, visit TCJayFund.org.