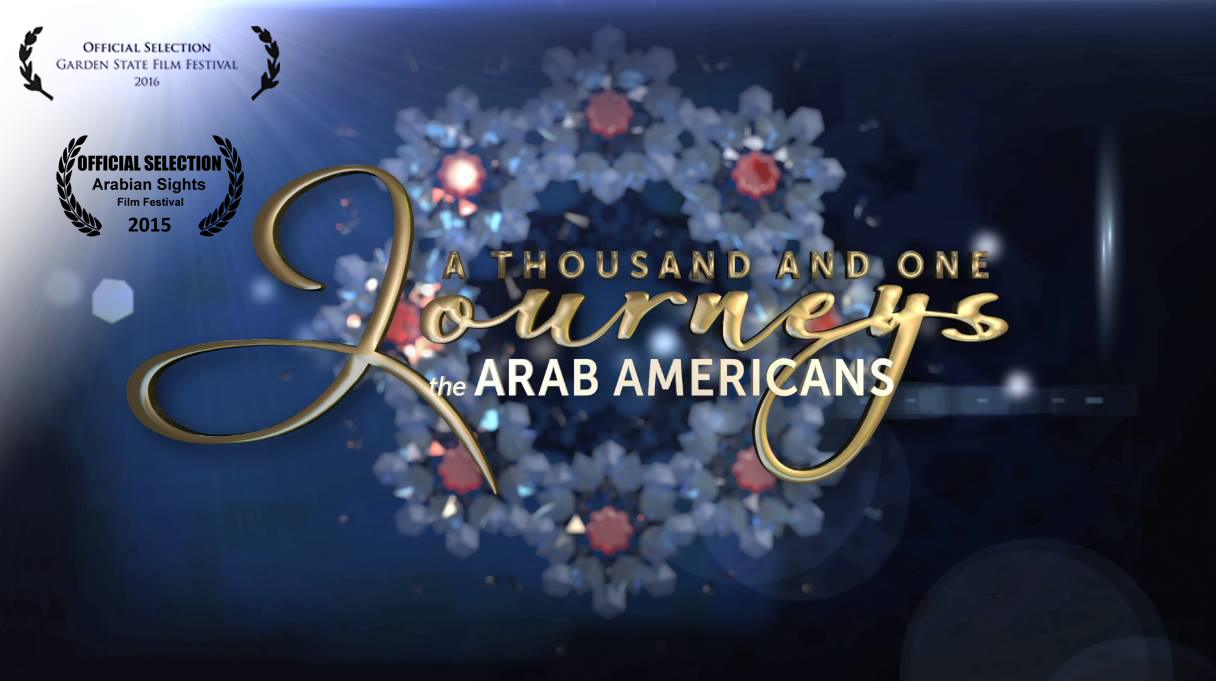 By: Armand V. Cucciniello III
Actor Morgan Freeman once said, "Black history is American history." The same might be said of Arab American history according to #HipNJ resident and independent filmmaker Abe Kasbo, who recently completed production of the first-ever documentary chronicling Arab immigration to the United States.
"A Thousand & One Journeys: The Arab Americans" brings to life the rich heritage of Americans of Arab descent and their contributions to American society and culture. The film presents an otherwise untold story of nearly 200 years of immigration history of peoples from the Levant, North Africa, and the Arabian Peninsula to the U.S. from the late 19th century to the present day.
Produced by Zeitoune FilmWorks, the film was the brainchild of Kasbo, a resident of West Caldwell who emigrated from Syria in 1980 at the age of 10.
"I grew up in Syria, I came here as an immigrant," said Kasbo. "There are misperceptions about people from Syria and the Middle East, Arabs in general. I found that there's an extraordinary chapter of American History missing that is built on these people and their accomplishments."
Topics covered in the 86-minute documentary include immigration struggles, cultural practices, religion, family and folk traditions. The film brings a much-needed balance to the emotive political discourse in which Arab immigrants often find themselves.
"The Arab American story is unique because of what is happening right now [the widespread misconceptions about Arab Americans], because of what is happening in the political life cycle of the country," Kasbo said. "It's more important now than ever to be able to tell this story."
Featured in the production are previously unseen historical film footage, antique photographs, and a series of interviews with prominent Arab Americans like M*A*S*H actor Jamie Farr, Senator George Mitchell, the late two-time Pulitzer Prize-winning reporter Anthony Shadid, consumer advocate, Ralph Nader, White House correspondent Helen Thomas, General John Abizaid, and many others.
The stories narrated are, in many ways, similar to those told by other immigrant populations in the U.S., like the Italians and Irish. From economic and linguistic hurdles faced by immigrants, to overcoming stereotypes, the stories told – when juxtaposed next to other immigration narratives – are distinctly American.
"The story of Arab immigration is the American immigration story," said Kasbo at a screening of the film at Seton Hall University in January. "And Arab American history is American history," he added.
"A Thousand & One Journeys" was released in October 2015 and has been screened in New York City and various locations across the country. The film should be of interest to historians, anthropologists, folklorists, documentary film buffs, and the general public interested in immigration and American history.
Upcoming screenings of the film include the Garden State Film Festival in Atlantic City on April 2. To purchase a copy of the documentary, and for more information, visit the film's website.