A.M. Juniors is a curated collection of trendy fine jewelry created by Brooke Poller to bring her family's 40 year old business, AM Jewelers, to the next generation. She received her Jewelry Design Certificate from GIA over a decade ago, and is finally putting it to good use, designing custom pieces and merchandising an assortment of modern ready-to-wear items.
At A.M. Juniors, you will find lower price-points, various metal options, and amazing youthful designs that are backed by the quality and service of AM Jewelers. We love their selection of ear bling, fun necklaces, and personalized items, especially their custom nameplates, bubble necklaces, and initial charm chains.  Visit their gallery to see their beautiful pieces or create a design that's uniquely yours.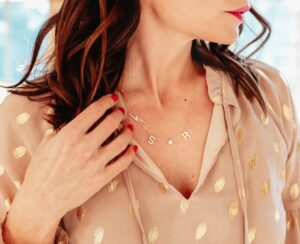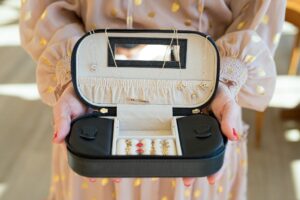 AM Jewelers: A Trusted Brand for Over Forty Years 
AM Jewelers is a family-owned and operated business whose love of the beauty of diamonds is only surpassed by the fact that they are truly forever. The idea that jewelry is intended to be passed from generation to generation is not only fascinating but also guides their philosophy to only use the highest quality materials and workmanship.
44 years ago, a family journey began. With negative two dollars in his pocket, the founder of AM Jewelers, Uri Poller, moved to the United States to pursue the American dream and found it. Originally from Ukraine, he earned a Master's degree in Mechanical Engineering and made press forms for the jewelry industry.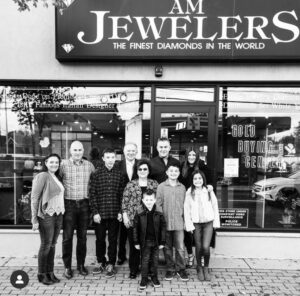 When Uri arrived in the US, his networking introduced him to the jewelry business in New York City, where he also earned his Certification in Gemology from GIA. A passion for jewelry developed, and AM Jewelers was born!
In 1981, the first store was opened in Rahway, and in 1995, it moved to Clark, where it has been ever since. AM Jewelers is truly a family affair. In fact, Uri's wife, Carole, has been working alongside him for over 30 years, and the store is named AM after their two sons, Alan and Michael. They now have two daughters-in-law, Brooke and Meghan, and four grandchildren, Sophie, Reid, Sam and Joe. Brooke has recently joined the team to bring their jewels to the next generation, and it wouldn't be surprising to find other Pollers at AM in the future to help carry on the legacy of the business!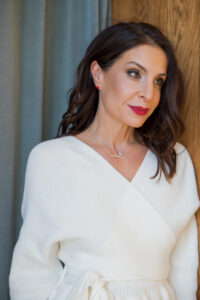 Why Is AM Jewelers So Successful?
AM Jewelers has a simple formula.  They only sell the highest quality diamonds and finished pieces and they treat customers like family.  They are the "family jeweler" to many families, some of whom have shopped with them for three generations!
To Carole and Uri, it's not just about selling jewelry, it's also about creating relationships. They have often had the pleasure of attending their customers' weddings and other milestone events. They take the time to educate their customers about their purchase, and exceed expectations with their amazing customer service and the quality of their pieces.
They are truly a full service operation, creating custom jewelry designs, handling repairs, doing appraisals, buying and selling gold, diamonds, and estate jewelry, and they are even an authorized replacement jeweler with major insurance companies.  We expect them to be in business for many more years to come, and can't wait to see how they evolve for the next generation.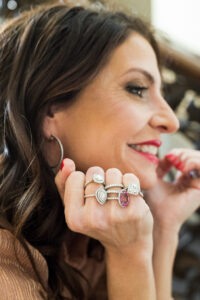 You can follow A.M. Juniors and AM Jewelers on Instagram and Facebook.
AM Jewelers
11 Westfield Avenue, Clark NJ 07066
732-388-4292