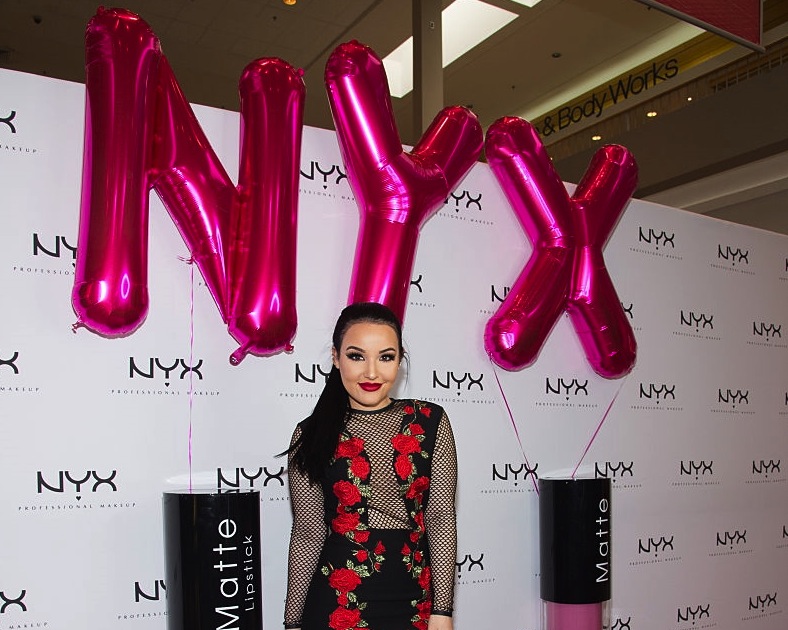 #HipNJ is in love with the new NYX store at Willowbrook Mall of Wayne!
This one-of-a-kind store combines the worlds of makeup and 21st century digital fun. NYX consumers can get lost at the NYX Beauty Bar, where they can choose from a number of different of-the-moment tutorials (i.e. strobing, ombre lips, etc.) and then re-create those looks using alongside their favorite beauty influencers/vloggers! Consumers can create their own custom eye makeup palettes at the NYX Shadow Bar in-store, or pick the best formula for their pout at the NYX Lip Bar.
We recently chatted with YouTube beauty expert Amanda Ensing on her go-to NYX products, her amazing rise to viral fame, and her experience opening up NYX's first New Jersey location.
#HipNJ: What are your favorite NYX products to use?
Amanda Ensing: My favorite NYX products are the NYX HD concealer and the NYX liquid suede lipstick in soft spoken.
#HipNJ: Talk about your time unveiling the NYX Willowbrook store.
The Willowbrook store was incredible – it's literally makeup heaven. I love the concept of the lip and eyeshadow bar because you are able to customize to you are liking.
#HipNJ: What sets NYX product apart from all the rest?
NYX is unique in that it's always innovative in creating new episodes while staying affordable. The quality is never compromised.
#HipNJ: How did you get started doing makeup tutorials on YouTube?
I got started in my dorm room in college. I was trying to figure out how to do my makeup and wanted to document the process. I would upload a video once a week as I tried out products.
#HipNJ: How did you grow your audience?
I grew my audience by staying consistent. I provide content regularly and I think my passion shines through. I love creating looks and informing beauty lovers of hot new products.
The NYX Willowbrook opening marks the 5th opening in the US (4 in California previously); globally, NYX has opened stores in Canada, France, Italy and Spain. Additional openings are planned throughout the remainder of 2016, with stores in the Southeast and Midwest scheduled in the next few months.
For more information, visit NYXCosmetics.com.