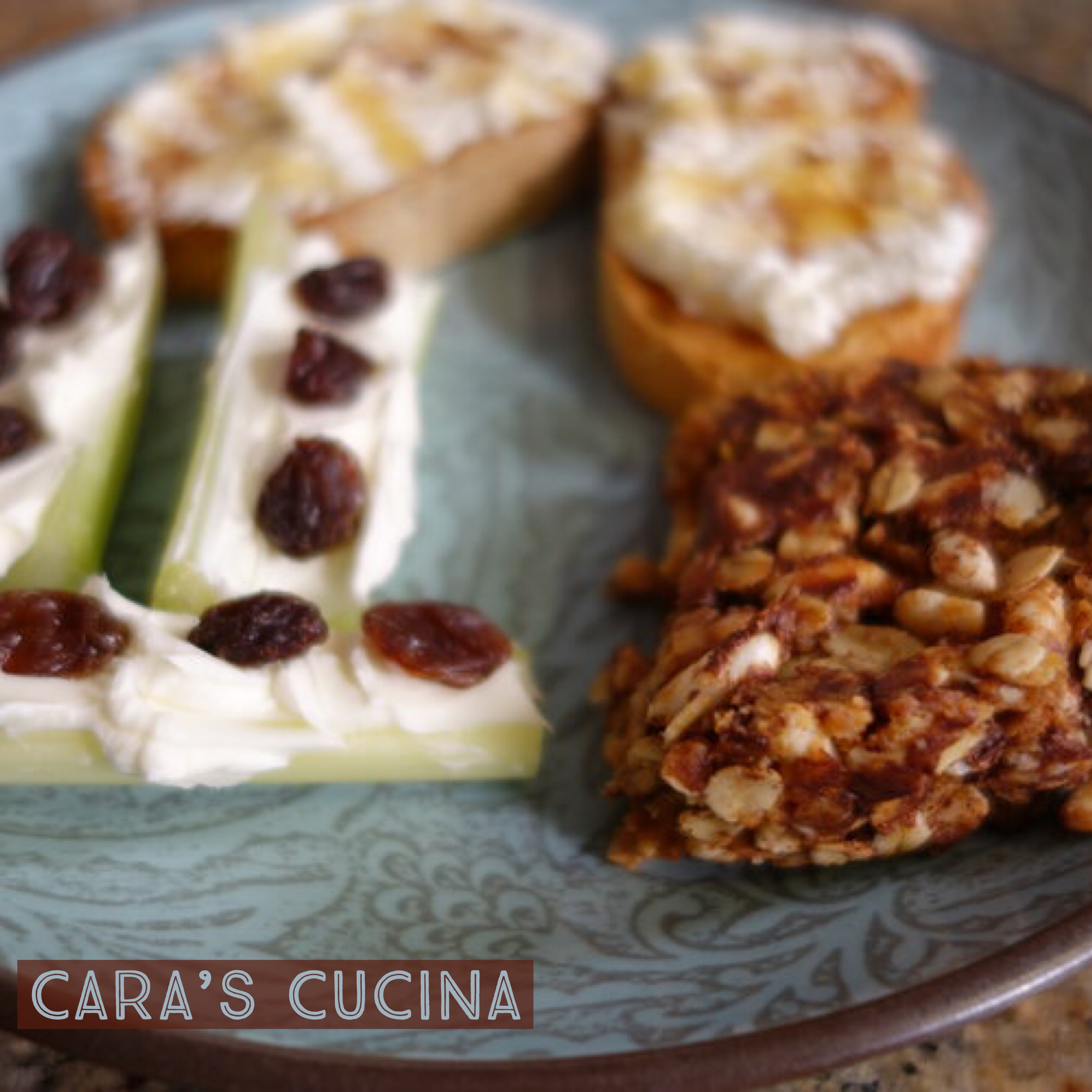 Today on Cara's Cucina, Cara Di Falco teaches us how to make some Back to School Snacks! 
These simple and delicious treats are perfect for coming home after a long day back at school. DiFalco makes Peanut Butter Banana Cereal Bars, Ants On a Log and Ricotta Toast.
Check out the official ingredients list for the each of the snacks below.
PEANUT BUTTER BANANA CEREAL BARS
Makes 16 bars
1/2 c. puffed rice cereal
1/2 c. rolled oats
3/4 c. peanut butter (or other nut butter)
1/4 c. honey
3 tsp. coconut oil (optional)
1 banana, chopped to small pieces
1 tbs. cinnamon
salt
ANTS ON A LOG
For 1 serving
2 celery stalks
2 tbs. cream cheese
18-20 raisins
RICOTTA TOAST
For 1 serving
2 slices good Italian bread (such as a semolina)
4 tbs. part-skim ricotta cheese
honey (or substitute jam of choice)
cinnamon
Watch the video above to learn how to make your own, and click here to see the official Cara's Cucina recipe!
If you make this at home, be sure to post it on Instagram along with the hashtag, #CarasCucina.