Cold, winter weather is on the way, and Hip New Jersey sees a lot of binge watching in the forecast as well. So, in honor of National Popcorn Day, fill up a tub of popcorn and celebrate with some of the New Jersey based films and shows we found currently streaming!
Chasing Amy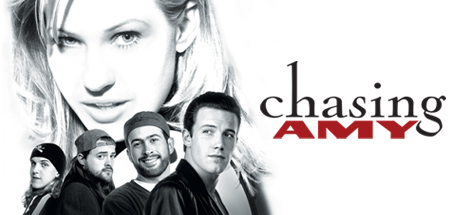 Streaming on: Netflix, Hoopla
No list about New Jersey and films could ever be complete without Kevin Smith. While several of his films are available for streaming (and some notoriously are not) our pick is Chasing Amy, filmed almost entirely in Red Bank, NJ and Asbury Park. There are many easily recognizable locations, including Jack's Music Shoppe, which still stands and is neighbors with Smith's own comic shop.
Plot: Holden and Banky are comic book artists and best friends. But their relationship and sanity are tested when Holden falls for Alyssa, also a comic book artist who is also a lesbian.
American Gangster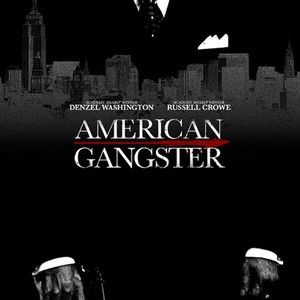 Streaming on: Netflix
While many of the scenes take place in New Jersey were actually filmed in New York, the morgue scene was filmed at the NJ Army National Guard Armory in Morristown, New Jersey.
Plot: Based on the true story of Richie Roberts, an outcast New York City cop charged with bringing down Harlem drug lord Frank Lucas.
Beautiful Mind
Streaming on: Amazon Prime
Another biographical film, starring Russel Crowe – this time filming at many locations in New Jersey,  such as Princeton University, Paulus Hook (Jersey City), the Center for Molecular Medicine in BelleVille, Fairleigh Dickinson in Madison and Prudential Hall in Newark.
Plot: John Nash, a brilliant but asocial mathematician, accepts secret work in cryptography, but instead finds himself on a painful and harrowing journey of self-discovery.
Cinderella Man
Streaming on: Showtime
If you have a New Jersey-based biographical film, clearly Russel Crowe is the go-to leading man. While the movie itself was filmed in Ontario, Canada, boxer James Braddock has deep ties to New Jersey. His nicknames included the Bulldog of Bergen and the Pride of New Jersey. He is buried in Tenafly, New Jersey and James J. Braddock North Hudson County Park in North Bergen, New Jersey is named in his honor .
Plot: During the Great Depression, underdog James Braddock, a washed-up boxer desperate to support his family stages a comeback, becoming a symbol of hope for the nation.
The Wrestler
Streaming on: Starz
Filmed almost exclusively in New Jersey, some of the more recognizable spots in this drama are the Stiletto Club in Carlstadt, Dover Ballroom in Dover, and Frenchy's Bar & Grill in Roselle Park. Other filming locations include Asbury Park, Linden, Rahway, and Bayonne.
Plot: Retired wrestler, Randy 'The Ram' Robinson deals with the difficulty of leaving behind his beloved wrestling career and attempts to make real connections with the world outside the arena.
Sopranos
Streaming on: HBO GO, HBO NOW, and Amazon Prime
After six seasons, its hard to imagine an area of New Jersey untouched by the series. Some of the more well-known spots include Satin Dolls gentleman's club in Lodi, Irvine-Cozzarelli Memorial Home in Belleville, Pizzaland in North Arlington and the Soprano's home in North Caldwell.
Plot: Tony Soprano, a New Jersey-based  Italian-American mobster tries to balance his family life with his role as the leader of a criminal organization.
Boardwalk Empire
Streaming on: HBO GO, HBO NOW, and Amazon Prime
While the show was filmed primarily in New York and some of the locations are fictional, the titular Boardwalk is that of Atlantic City and the politics are real. This change of scenery is largely because of the modernization of Atlantic City and surrounding areas, although they were tempted to use Asbury Park for a while.
Plot: In Prohibition-era New Jersey, politicians play both sides of the law, working with mobsters and gangsters to profit from bootlegging in the area.