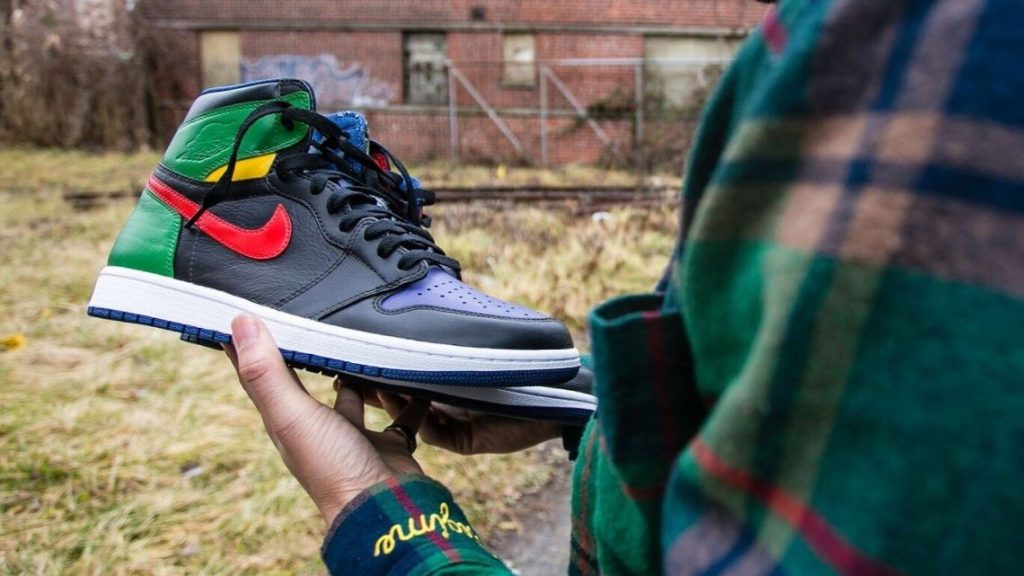 Maria Falzo is joined in the #HipNJ studio by Malcolm Garret, founder of By Malcolm Garret, to talk about his shoe customizing process and battle with diabetes.
By Maclolm Garret is Garret's homemade brand where he is able to mix his love of shoes and art. He explains that one day he woke up and a light bulb went off. Though he wasn't the first to think of the idea, he knew that his passion for shoes and for art could make him stand out among his peers. After days and nights of research and practicing customization, Garret was ready to get started on customer requests.
Garret best describes himself as a "dream catcher" because that's exactly what he does. Someone comes to him with an idea and he sees it that he'll make that idea a reality. Usually he'll buy the shoes and paint them himself upon request, but there are times when certain customers will buy three of the same shoes and send him a pair to work on. He also gets requests for designs he's previously done that catch the attention of customers.
Often times going to the doctor and getting bad news is a difficult pill to swallow, but Garret talks about how being diagnosed with diabetes filled him with a sense of ambition. Upon learning that he had diabetes he accepted the new challenge in stride and would do whatever he needed to live a healthy lifestyle. He had watched his father go through the regiment of pills and insulin that comes with diabetes, and in the hope of avoiding that he went completely plant-based. Throwing out all the food he had and taking a trip to Trader Joes was what needed to happen if he was going to live the healthy life he aspires to live, even to this day.
When asked about any advice he may give, Garret felt that you need to find who you are before taking a big step like starting a plant-based diet. He feels that once you know who you truly are, everything becomes substantially easier in a battle with something like diabetes. There are times where you can be selfish, and when it comes to taking care of your health, Garret finds it suitable.
For more on Garret and his custom shoes follow him with the links below:
Instagram
Website