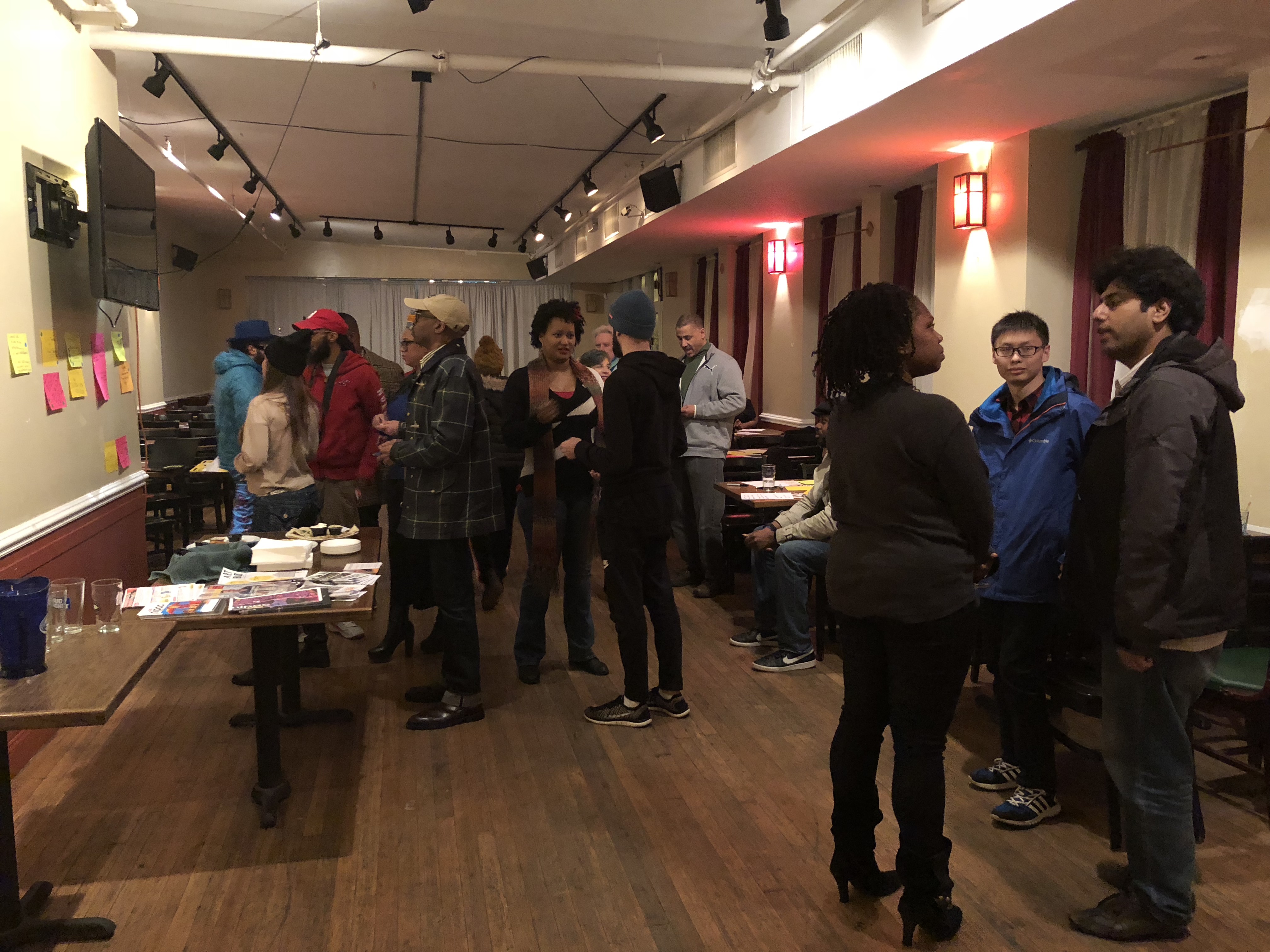 The city of Newark has been making strides to rejuvenate its neighborhoods and rebrand itself as a "city of the arts". Here at #HipNJ, we applaud those efforts and want to keep our followers informed of the latest developments in the city's transformation. Since January, progress has been underway to convert a neglected building on South Ward's Clinton Avenue into a community center. Brick City Live has partnered with Newark Arts to host community info sessions that utilize the expertise of artists, students, journalists, marketers and social influencers to formulated plans for a better city.
The latest session held on Thursday, February 22 at the Kilkenney Alehouse focused on brainstorming a new cultural plan for Newark's art community. The meeting was structured around a series of questions posed to attendees. "How do [you] contribute or engage the artist community in Newark? And how can arts and culture be better leveraged as a resource in our community? What do media professionals want to see happen in the arts and creative sector that would help community revitalization in the next 3 years?"
Of the plethora of inspirational ideas drawn from the crowd, two major efforts are the focus of further exploration. The first is the development of a centralized communication system for arts and cultural-related events. The plan is to engage local students in the development of an app that will act as a virtual bulletin board. Once established, it can be maintained by either the Newark Arts or the Greater Newark Convention & Visitors Bureau. The second is the conversion of the seedy Little Theater into legitimate movie theater and performance space. This is made plausible by the fact that the property is up for lease.
The session ended with clear ideas and a projected Master Plan launch date of June 2018. The multi-faceted plan involves significant legwork on the part of the planners yet the rewards for the city will be substantial. Be sure to keep your eyes peeled for new developments on the progress of the Newark's art scene!
Original Reporting by Candace Nicholson