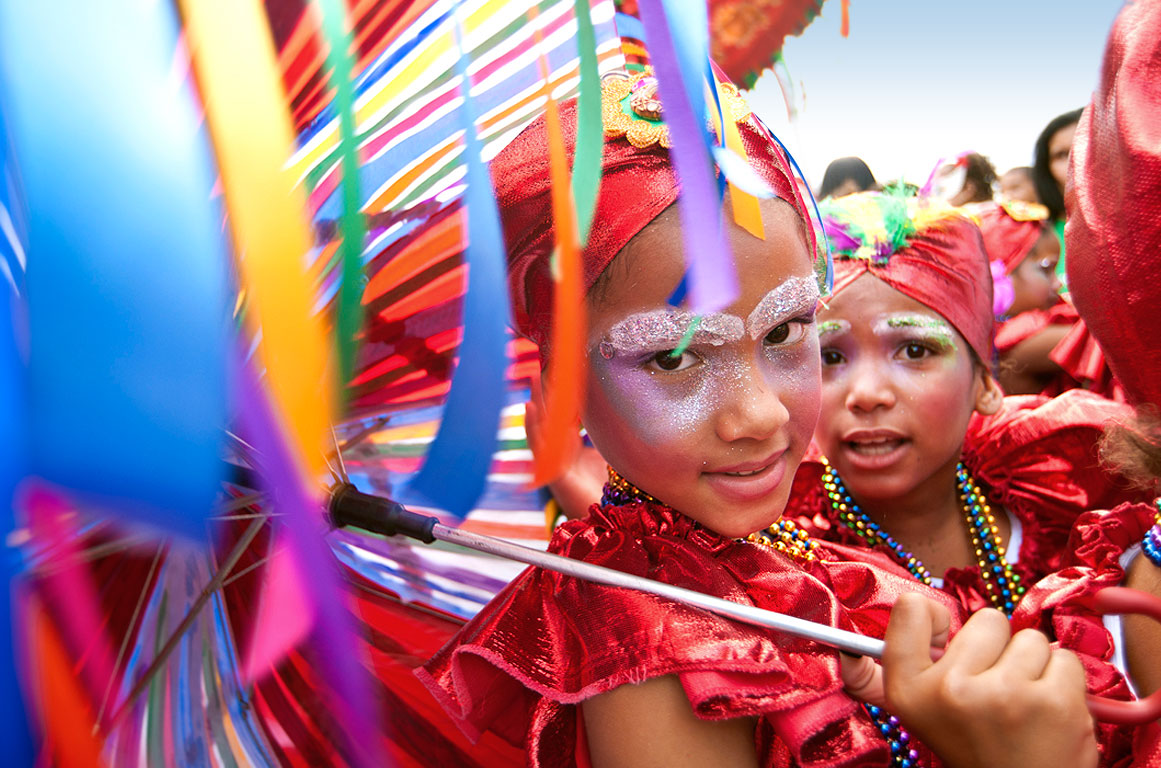 Don't throw out your children's Halloween costumes just yet!
Mayra Betances, founder of Create Happy Moments, is hoping fellow #Hippers will tap into their giving spirit and help her spread joy to those less fortunate. In our interview with Mayra, she tells us all about her organization and discusses how YOU can help!
What is the charity effort you're staging?
The charity, Create Happy Moments, is all about collecting used children's Halloween costumes here in the U.S. and donating them to unfortunate and less resourceful children in the Dominican Republic. On February 27th, DR celebrates their national Independence Day by dressing up in costumes and having a carnival. We want these children to be able to happily participate in the festivities! It's a cultural exchange, and at the same time, the children will be able to learn about giving back and see how they are making an impact.
How did you become so passionate about this cause?
I am originally from the Dominican Republic, and was one of those less fortunate children. As a child of 6, my family couldn't afford to buy us costumes. Every February, when it came to Carnival, my siblings and I made our own costumes. It was creative and it was fun but times have changed. Kids see what is on T.V. and they know what they want.
When I was 12, I migrated to the U.S. and now have 3 children of my own. One day, while I was at my middle child's Halloween parade, I started thinking about all of these costumes and wondered where they all go after the holiday is over. That's when the idea clicked. If these children are not going to use their costumes again, I can collect them and ship them to DR just in time for Independence Day and Carnival!
How are your kids reacting to this experience?
I collected the costumes for the first time in 2009, which is when I had the "aha" moment. Then, in February 2010, the actual activity took place. I had some family members in the Dominican Republic talk to two small underprivileged schools and they were able to get the whole thing set up. They gave out the costumes, went to the parade, and documented the whole experience. It was really rewarding to see everything fall into place. My children were able to help and I remember them packing the costumes with me. I definitely want them to be involved so they can see the difference we are making. I'm sure this whole experience is leaving an impact on them, though they might not grasp it until later. Mostly, I hope that as they grow this idea of giving is instilled in their personality.
How can other people get involved?
People can get involved in many ways. I'm mainly asking for costume donations, though it's important to realize that I accept accessories as well. If you don't have a full costume, I can take a crown, wings, wands, capes and whatever else! All those pieces can be further assembled to create a single costume. In addition, I want to reach out to shipping companies; I can always appreciate service help and donations! Lastly, I'm setting up a GoFundMe account in the event that we do not collect enough costumes or don't have enough cash to buy shipping supplies. Back in 2010, I ended up with more kids needing costumes than the ones I collected. My husband ended up helping me out with money for both shipping and costumes themselves. I just want to be prepared.
***
To learn more about the organization and follow Mayra's progress, visit and like her Facebook page. There, you can track their contributions and see how they're making a difference.