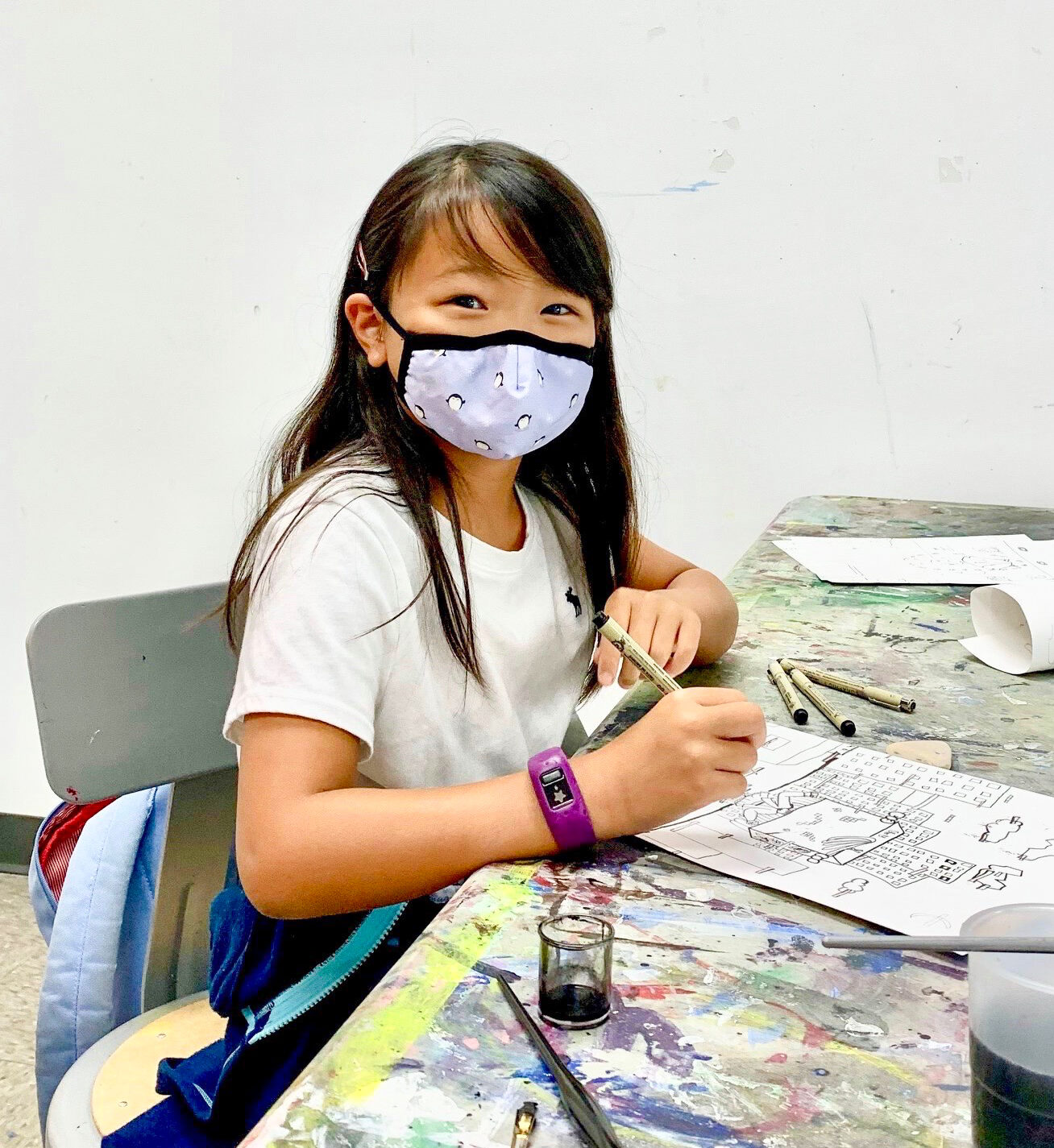 With fall and winter shaping up for more at-home schooling, many parents are seeking hands-on hobbies more than ever before. Now, the One River School hopes to reconnect kids with their creativity with their new "art pods" program.
One River School of Art & Design is an arts education school founded by creator Matt Ross in New Jersey in 2012. Named for being "one river west" of New York, the network now teaches thousands of pupils across six states.
With coronavirus reshaping education, One River knew it had to rethink its class structure. Now, following the popular "pods" approach to learning, they're thrilled to be welcoming back students for in-person classes.
"Having our members return…has been a joy," says David Shin, Assistant Director of the One River School. "Everyone is craving social interaction and we are having many positive and emotional experiences. The support of the community has given our team a renewed sense of commitment to delivering the best."

Interested families can coordinate with parents of similarly-aged children, capping pods at 8 kids. In addition to putting a safe limit on size, pods also allow for more flexible scheduling.
Looking for specific instruction? Parents can even work with One River teachers to tailor classes to best suit kids' interests, whether painting, drawing, sculpting, or something else.
One River has found success with pods, hosting a 10-week summer program without virus transmission. Entering fall, they remain vigilant with masks, distancing, and regular sanitation.
"One River School is on a mission to transform art education," says CEO & founder Matt Ross. "It is our responsibility to provide a creative oasis where people can grow artistically, especially during these times."
To learn more about One River School, be sure to visit their website!
For everything Garden State, keep up with HipNewJersey.com.