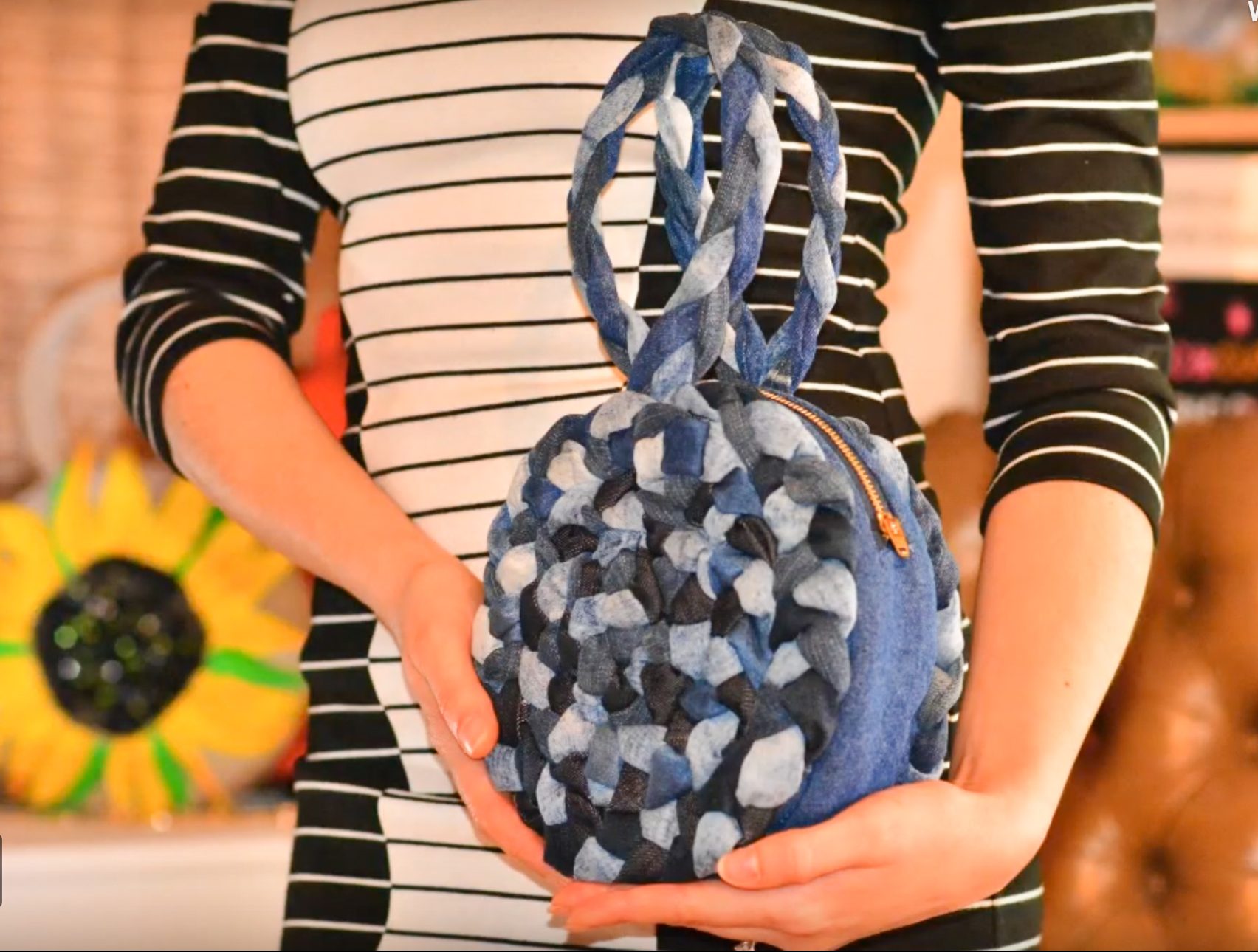 Some in our area are reaping the benefits of quarantine creativity! Marija Curic, of fashion label Curic&Curic, is a proud finalist in the Independent Handbag Designer Awards.
The Independent Handbag Designer Awards have been an annual event since 2007. An international contest, participating designers compete across 9 categories.
Marija and her twin sister Ivana have run their label since March of 2017. Based out of New York, the brand crafts fashions that are both stylish and eco-friendly. The Curics work with recycled fabric, turning cloth that would otherwise be wasted into creative garments with new life.
Marija Curic's design is a finalist in the "Best Green Handbag" category, which celebrates bags that are both beautiful and resourceful. Curic says she drew inspiration from recycled jeans, braiding dark, medium, and light acid-washed denim.
Curic has named the bag Blue Dahlia after the dahlia flower, known for its spiraling petals. She was so determined to make the bag as eco-friendly as possible that it was strictly crafted by hand.
"I didn't even use electricity," said Curic in a video statement for Handbag Designer 101. "I did it during the day."
Curic says she partly drew inspiration from the work of K. Carroll, a company known for its use of vegan leather. Used for clothes and accessories alike, vegan leather can be made of polyurethane, recycled plastics, or even vegetable fibers.
For the "Best Green Handbag" category, the winner will receive the chance to work with K. Carroll, and receive free consultation on eco-friendly fashion design. Voting for the competition ends June 6th, and judges will announce the winners on June 10th.
To learn more about Curic&Curic, be sure to visit their website. For more information on the Independent Handbag Designer Awards, click here.
For everything Garden State, keep up with HipNewJersey.com!