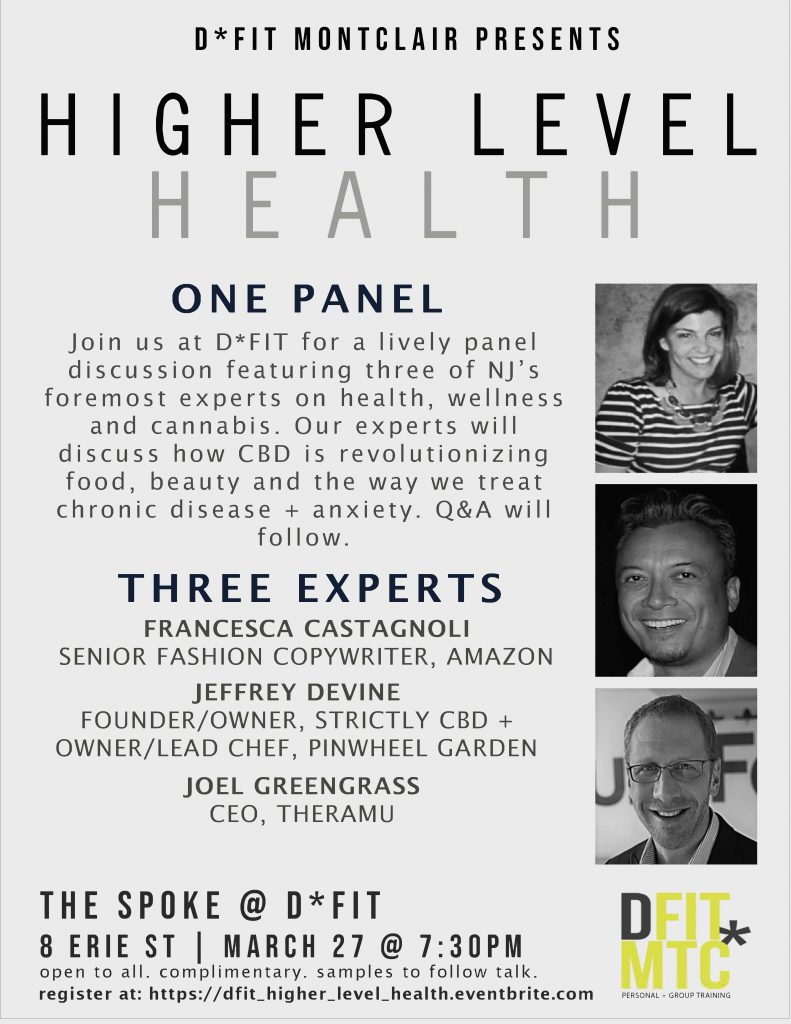 Join #HipNJ at D*FIT (The Mill at Walnut Street Station, 4 Erie Street, Montclair) on Wednesday, March 27 at 7:30 PM for a lively panel discussion featuring three of New Jersey's foremost experts on health, wellness and cannabis. Our experts will discuss how CBD is revolutionizing food, beauty, and the way we treat chronic disease + anxiety. Q&A and complimentary samples will follow the talk!
Expert Panelists:
Francesca Castagnoli (moderator)
Senior Fashion Director, Amazon
Jeffrey Devine
Owner/Founder, Strictly CBD + Owner/Lead Chef, Pinwheel Garden
Joel Greengrass
CEO, Theramu
Register for this FREE event and uncover everything you want to know about how cannabis is changing the food, beauty and wellness industries! Click here to get on the list.