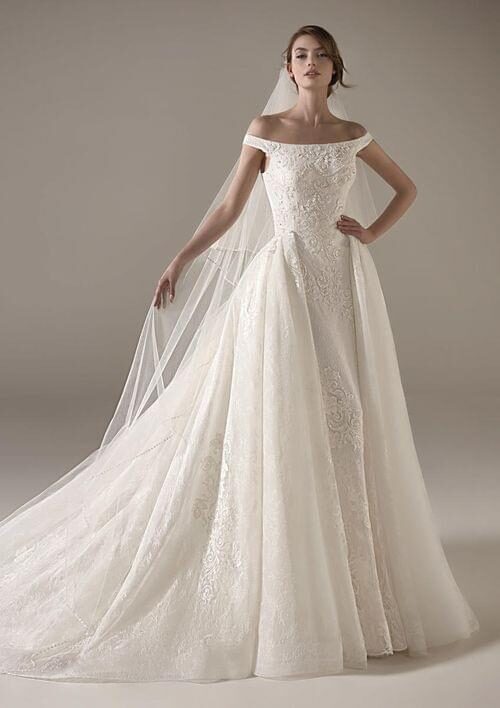 We can't choose the family we are born into, but we can choose the person we will spend the rest of our lives with. One of the most important days in a woman's (or a man's) life is her (or his) wedding day. It's not just a ceremony where we celebrate the marriage of two people. It's an important day – a day in which you promise your loved one that you will stay with them for the rest of your life, that you will lift them up when they are at their worst, and that you will be there to celebrate with them when they succeed. You will be there for them no matter what happens. This is what makes this day so special. You officially become one with your other half.
Some view clothing as nothing other than fabric that's meant to cover us up or keep us warm. But clothes are so much more than that. You can tell a lot about someone based on how they dress. You can gauge someone's personality based on the type of clothing, and you can gauge someone's mood based the color of their clothing. Because of this, it's crucial to find the right dress for your wedding day.
About 60 percent of the world's brides keep their wedding dress. The dress is something like a symbol for this new beginning. It's something you can show your future children or grandchildren. You can tell them that it is the dress you wore when you married their father or grandfather. It's something that will remind you of that magical day every time you look at it.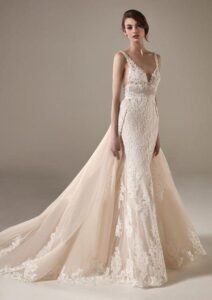 Here are some tips that may help you find the perfect bridal gown:
– When searching for a dress, it's important to know when and where the wedding will take place. It's important that you find a dress that's appropriate for the place and time. For example, if the wedding is on the beach during the summer, you shouldn't buy a long, wintery wedding dress.
– It's better to start looking for a dress early on. If you wait until the last minute, the dresses you like may be sold out or unavailable in your size.
– Look through some magazines or websites. Mark the dresses that catch your eye and try to find some similarities. If the dresses have something in common, this will help you understand what type of dress you like and want to wear at your wedding.
– Be open-minded and trust your consultant. It's their job to pick out dresses you might like. They might show you a type of a dress you wouldn't consider wearing on a normal day (let alone at your wedding), but in the end, you might end up loving it and find that it's perfect for you.
– If there's a specific accessory you would like to wear at your wedding, like a special necklace or a pair of earrings, you should bring it with you so you can find a dress that compliments the jewelry. You should also bring one or two people (but not more than that because too many opinions might confuse you) who know your taste and will be honest when you ask for their opinion.
– It's also a good idea to set a budget and tell the salesperson before she starts showing you the dresses. You don't want to fall in love with a dress you can't afford.
– Last but not least, purchase a dress that fits you. Don't buy a dress that's too small even if you plan to lose weight before the wedding. If you buy a dress in a smaller size and then fail to lose weight, you won't be able to enlarge the dress. However, if you happen to lose weight and the dress ends up being too big, you can always get it adjusted. As Jennifer Lopez says in one of her movies, "I'm making the dress to fit my body, not the other way around."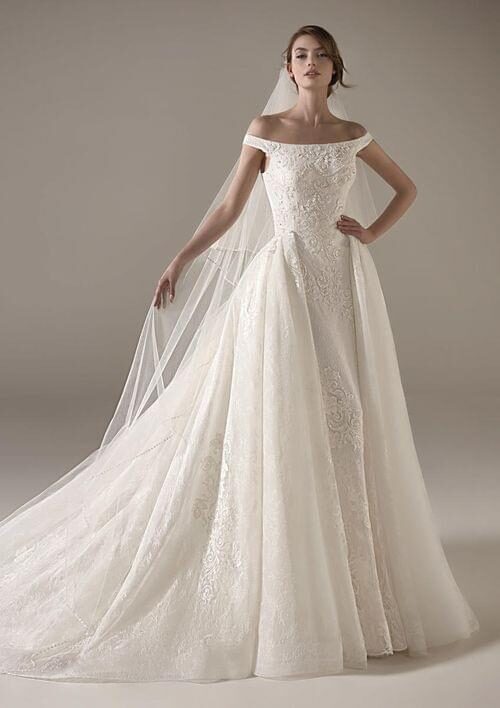 If you have any questions or would like to book an appointment, you can visit Dress 2 Impress and view their bridal gowns.