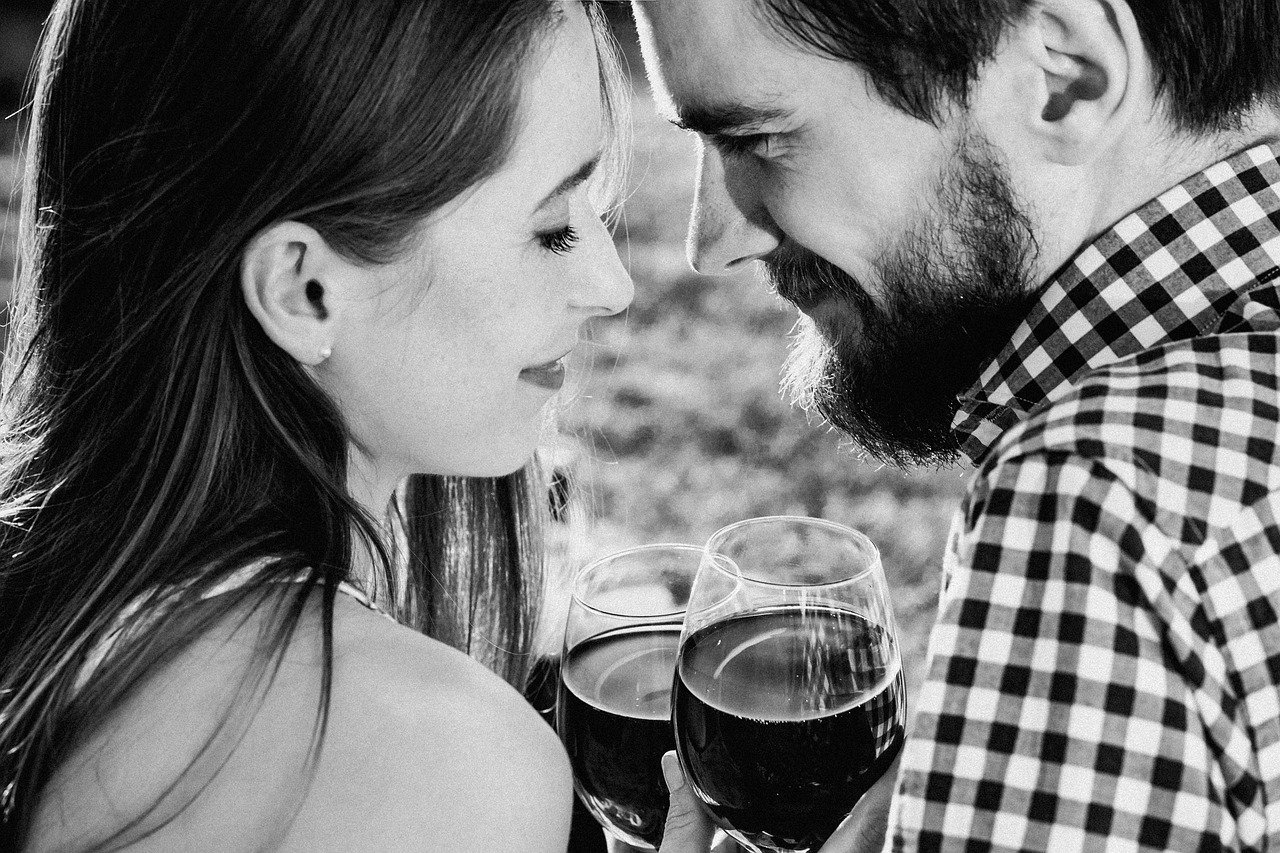 Valentine's Day is around the corner and there's no need to sacrifice on a romantic date night with your sweetie. Bring the love home this year with Nectar of the Vine.
The brand's delicious cocktail mixes make the perfect wine frappés. Get creative with pink and red drinks for a sweetheart's themed cocktail hour. Not only will the drinks be delicious, but you'll also have a ball making the slushy creations.
How to Make a Wine Frappe: Simply take one bottle of wine and equal parts water, mixed with one bag of signature frappe mix, stir, freeze, and enjoy! Check out the recipes page for inspiration.
Take a look at these colorful "heartfelt" selections for drinks that you'll enjoy on Feb. 14 and all year long! Price: $15 per bag mix (makes 8 – 10 servings) for each flavor below.
Strawberry Daiquiri Wine Slushy Mix
A customer favorite!

Mix with a dry white wine (chardonnay), vodka or rum, and garnish with a fresh strawberry and a blast of whipped cream

Also, mix with tequila for a strawberry margarita
One of the most popular flavors!

Enjoy either frozen or over ice for a traditional sangria

Mix with your favorite dry wine (merlot is recommended), freeze, and enjoy

If you opt for the traditional, non-frozen version, don't forget to throw in your favorite fruit
This unique flavor tastes best when mixed with chardonnay

This frappé can also be made with hard liquor, like vodka, creating a sweet pomegranate martini!

A touch of sweetness and an infusion of tart flavoring

Garnish with a slice of lemon or lime, or a sprinkle pomegranate seeds
Natural Cranberry Acai Wine Slushy Mix
Best when mixed with dry white wine or vodka

Contains no artificial ingredients and is fortified with vitamins

This frozen cocktail makes a delicious drink all year long

Top it with blueberries or serve it plain
Very Berry Raspberry Wine Slushy Mix
Mix with your favorite dry white wine (such as a Chardonnay) or vodka and garnish with fresh raspberries on top

Mix with hard liquor like vodka or even tequila to create a delicious frozen raspberry margarita

Fortified with a special blend of nutrients, vitamins, and minerals
Can't be together on Valentine's Day? 
Send a beautiful gift basket and share the love from a distance.
For more information visit https://www.nectarofthevine.com or contact [email protected].
About Nectar of the Vine:
Nectar of the Vine offers a line of delicious gourmet wine frappes and specialty gift kits for year-round enjoyment. With more than 20 cocktail mixes, there's a flavor to suit everyone's taste. Create fabulous concoctions at home by taking your favorite frappe mix and combining it with a bottle of wine or liquor for a refreshing cocktail. Follow them on Instagram @nectarofthevine.