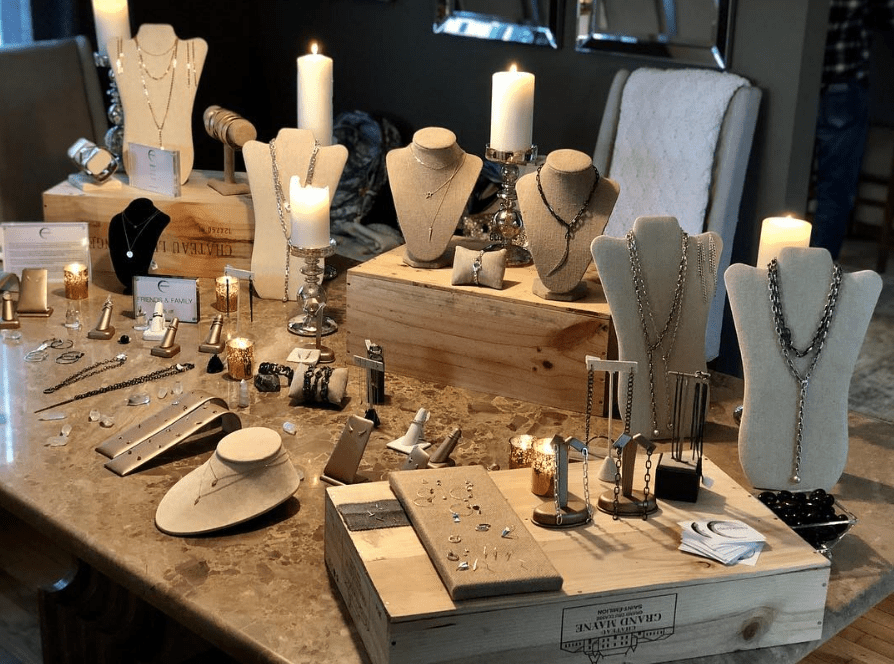 Rachel Frank and Lori Berlinghof – jewelry designers with Elements Studio NYC – came to the #HipNJ studio to share their products with Maria Falzo.
Elements Studio NYC sells a variety of jewelry, from necklaces to earrings to bracelets. The jewelry available have unique designs based on the earth's elements. The pieces with stars and moons are from the air collection, the pieces with animals are from the earth collection, and the pieces with spikes are from the fire collection. They also have a water collection, which features an anchor necklace, a wavy ring and more.
Elements Studio NYC also carries a very large ring called "the Freedom Ring". The Freedom Ring is based on the Freedom Tower; 20% of each sale goes to Tuesday's Children to benefit those who are still suffering after the 9/11 terrorist attacks. The buyer's name will be included in a letter to Tuesday's Children.
"We felt like it was a love letter to New York," Berlinghof said.
Berlinghof and Frank met each other through their daughters, who went to elementary school together. Berlinghof has been crafting jewelry for over thirty years. Frank used to teach mediation using the earth's elements. She brought that idea to Berlinghof, which led to the creation of their element-themed jewelry.
"When we first started, it was creating jewelry for our friends and family. You know, getting to know what inspires women," Frank said. "We all want to feel good about ourselves – we all want to be inspired – so it was important to us to design for people that we love and who love us, and that's how it all began."
Frank and Berlinghof are currently in five stores throughout New York and New Jersey. You can find their pieces in the store Love Lock in Jersey City, NJ. You can visit Elements Studio NYC's website at or follow them on Instagram.