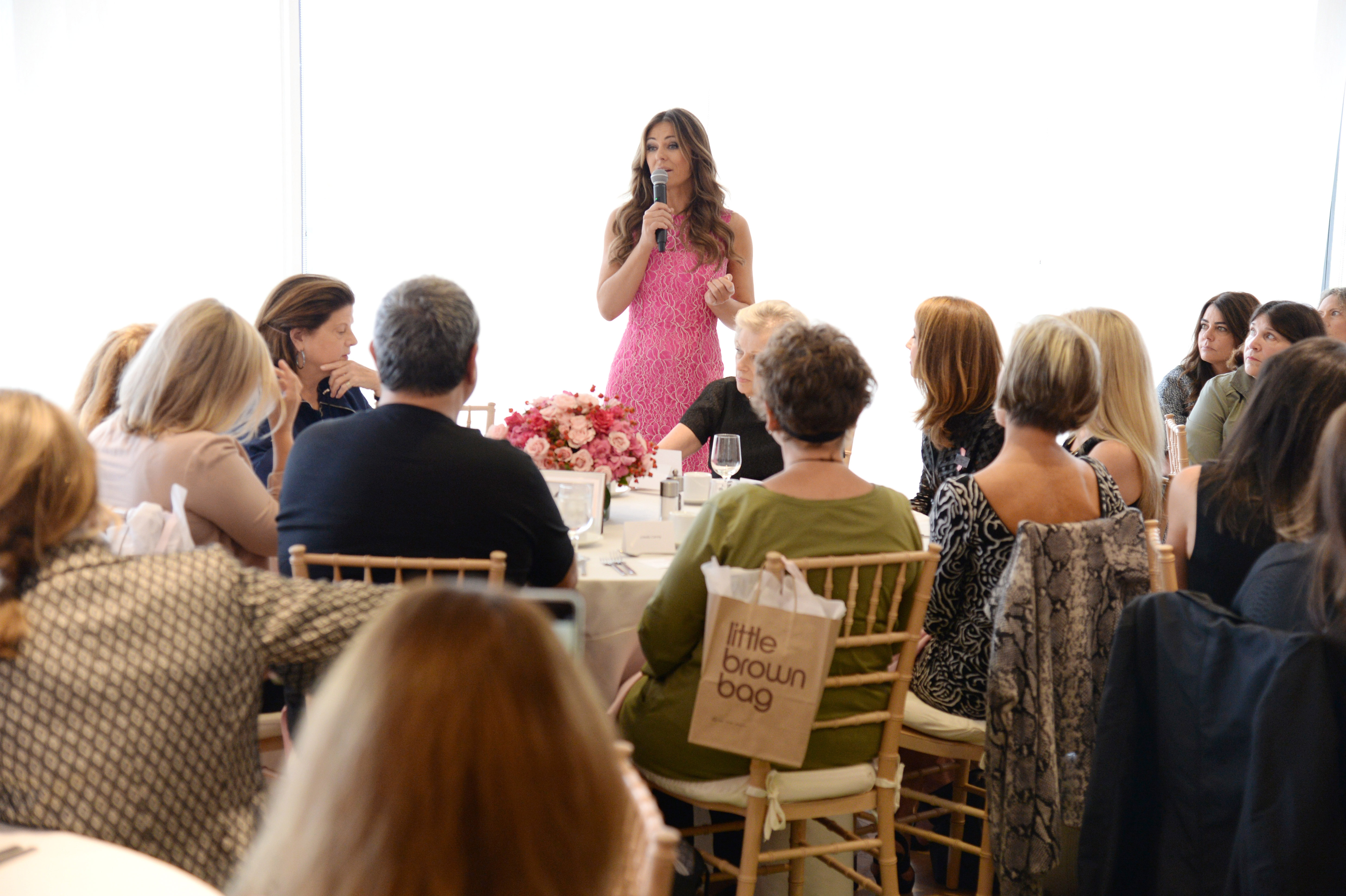 #HipNJ started Breast Cancer Awareness Month in a very Hollywood way- with British starlet Elizabeth Hurley!
Our Maria Falzo chatted with "The Royals" actress at Bloomingdale's Short Hills , where she hosted a private luncheon to kick off Bloomie's Pink Campaign to benefit the Breast Cancer Research Foundation, the Marisa Acocella Marchetto Foundation and The Carey Foundation benefiting The Tutu Project.
Elizabeth, the global spokesmodel for The Estée Lauder Companies' Breast Cancer Awareness Campaign, spoke to attendees about breast health and the importance of joining the fight against this hideous disease.
"That sad fact is, every two minutes, all over the United States there's another women diagnosed with breast cancer," Elizabeth stated.  It's harrowing statistics like this, plus her personal connection to the disease (she lost her grandmother to breast cancer) that fuels her passion to help find a cure.
As for her work with Estée Lauder, Elizabeth is in her twenty-first year with the legendary beauty giant.  In addition to being privy to the best in skin care products in the world (as evident by her glowing complexion!) the company's deep philanthropic spirit spurred her into becoming a global ambassador.
"I was very inspired by the late Evelyn Lauder.  She was a wonderful women and an inspirational leader.  She formed the BCA Campaign, and I learned so much from her from her energy, commitment and dedication."
In order to heighten breast cancer awareness, Elizabeth stresses that every action counts.  "Whether it's getting a mammogram, or urging family members to get checked, or raising money, everyone can do something to spread the word."
For more information on Elizabeth's philanthropic efforts, visit BCACampaign.org.