When:
September 23, 2018 @ 7:00 pm – 9:00 pm
America/New York Timezone
2018-09-23T19:00:00-04:00
2018-09-23T21:00:00-04:00
Where:
NJPAC Prudential Hall
Robert Treat Center
1 Center St, Newark, NJ 07102
USA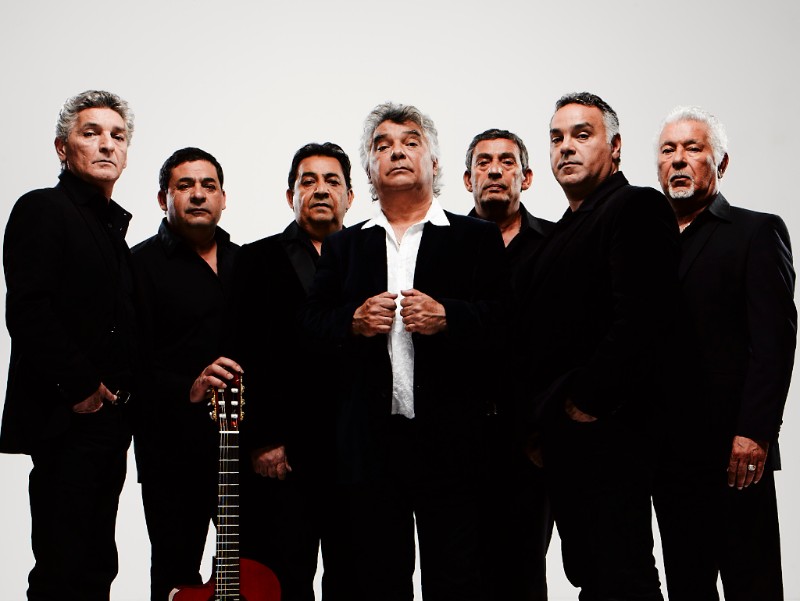 The Gipsy Kings featuring Nicolas Reyes & Tonino Baliardo on Sunday, September 23. The Gipsy Kings are taking audiences back to the south of France with magnificent flamenco guitars and booming Spanish vocals.
The band will be performing longtime favorites as well as new songs from their upcoming project Evidence. As a special offer to fans, a digital download of Evidence is included with every ticket purchase.
"Music has always been a passion," says lead guitarist Tonino Baliardo. "Even after all this time, after all these years of touring and working. It has given us so much. We have matured, we have developed in music, and it has been so good for us."
Melding flamenco, rumba, salsa and pop to the tune 20 million albums sold, the award-winning hit-makers behind 'Bamboléo' and recent Grammy Award-winning album, Savor Flamenco, continues to create music that embodies their gypsy heritage. Uniting the family Reyes and the family Baliardo, the band continues a tradition that has drawn famous fans such as Picasso, Cocteau, Dali of and Chaplin. From playing on the streets of Cannes and the hedonistic heights of St. Tropez, breaking world music barriers as one of the rare groups to climb the US and World music charts. Featured in the likes of the animated hit film Sing, The Big Lebowski, Toy Story 3 and Glee, the band has embraced western classics by Bob Marley, the Doobie Brothers and The Eagles with globe-hopping grace, whilst also incorporating dramatic cues from Brazilian and Caribbean culture.
Now bringing the party back to the tri-state area this September, don't miss the Gipsy Kings and their groundbreaking music that's captured the world's imagination.