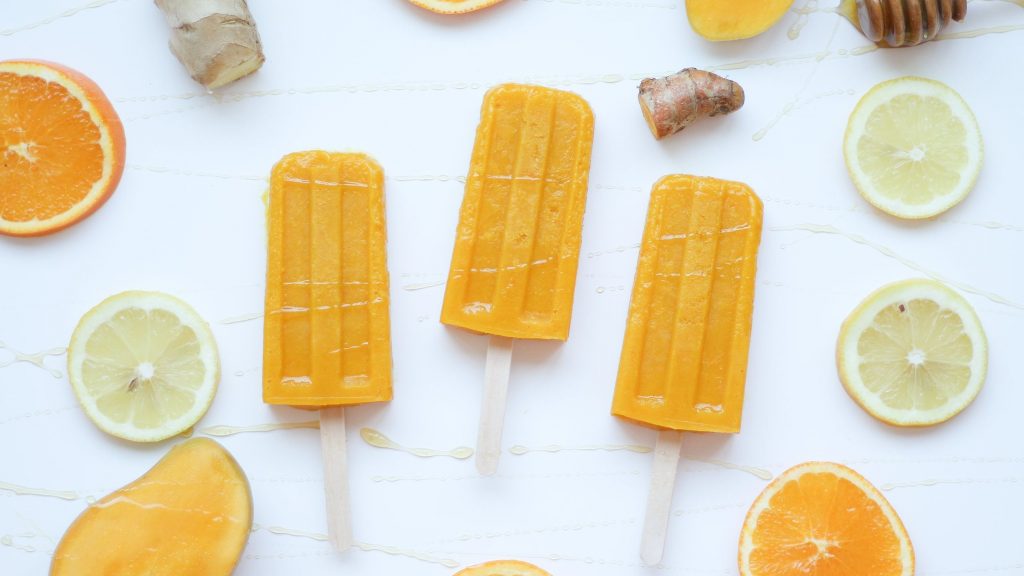 This week everyone is heading #BacktoSchool and getting ready to take on a new year. With the new school year comes the school germs! Well don't worry about that because Marisa Teiner, founder of Feel Better Pops, came to the studio to tell #HipNJ's Maria Falzo about her product.
Feel Better Pops are ice pops designed to strengthen one's immune system and gut health. Ingredients include chamomile, coconut water, ginger, and pro-biotics. Teiner said that the ingredients were selected "not only for taste, but for functionality and low allergy risk". These pops come in three flavors: apple pie, simply peach, and pineapple banana.
Teiner came up with the idea for the pops when her son, Chace, had a bad stomach virus. He couldn't keep anything down, so Teiner decided to take her knowledge as a nutritionist to make him an ice pop with "healing ingredients". Chace loved the ice pop, and after he recovered from his illness, Teiner decided to move forward with her idea. Chace's face is actually the face of the brand!
Feel Better Pops headquarters is located in Branchville, New Jersey. According to Teiner, they are currently available at compound pharmacies, independent health food stores, senior centers, over 20 ShopRites, and two universities (adults they can help you with you hangovers too!).  You can find store locations on her website, and you can follow Feel Better Pops on Facebook.
Make sure to beat your back to school germs and try your own Feel Better Pops!