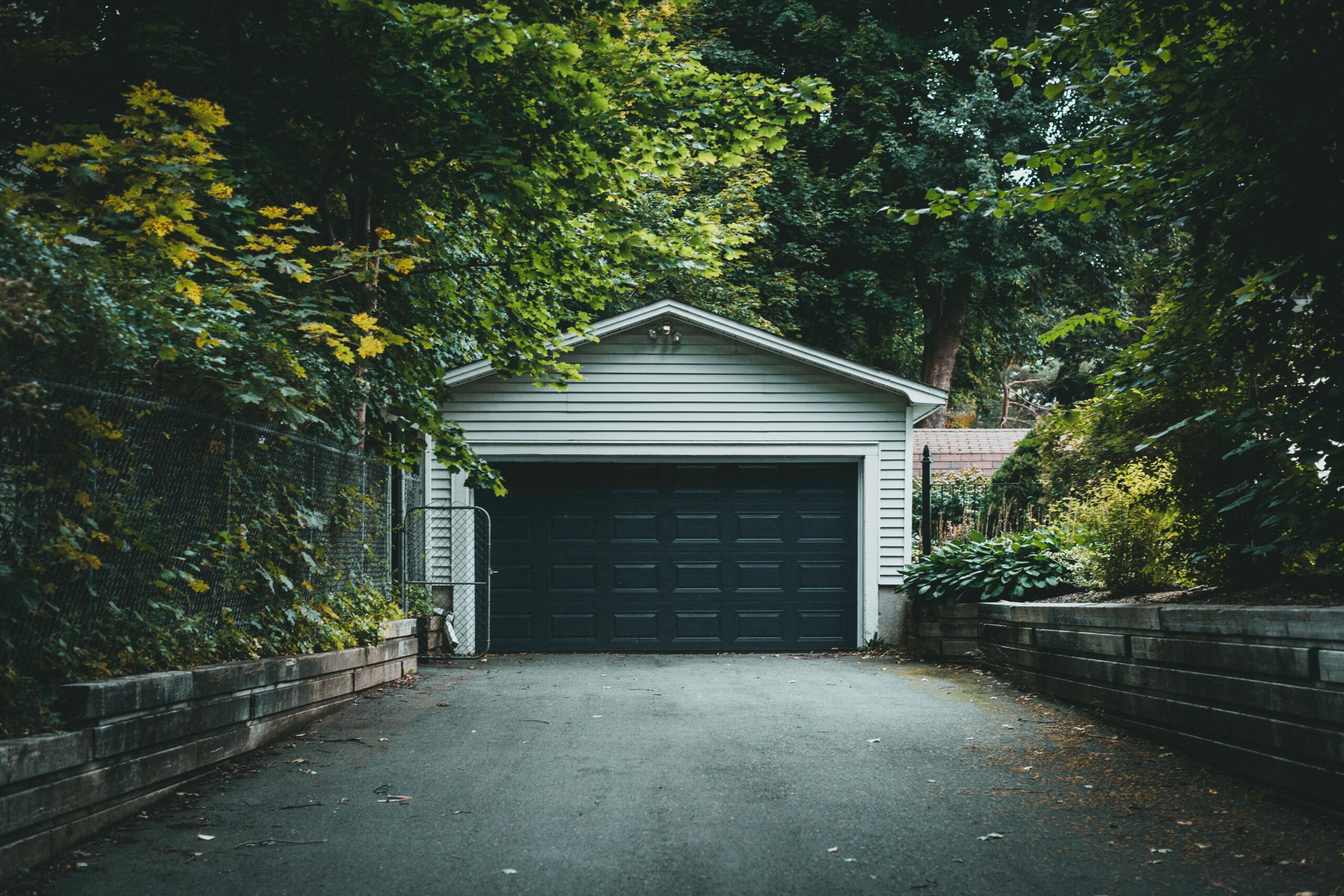 Garage door maintenance is essential for two reasons: to keep your garage door operating smoothly, and to help it endure longer. It can also aid in the preservation of your garage door, in which wear and tear can prematurely cause it to deteriorate.
A garage door's lifespan is determined by the material and care invested in it. Some garage door owners fail to properly maintain their doors. Instead of spending money on a high-priced garage door repair or replacement,
consider performing these simple garage door maintenance techniques for your own benefit.
Here is a list of garage door maintenance tips you can do yourself.
Visually Examine the Garage Door System
The most basic method to determine whether your garage door is functioning properly is to visually inspect it. However, if you don't know what to look for, this might be difficult. Here are some of the most frequent garage door component failures that you should examine:
The rollers must spin along the tracks.
Check for signs of wear and tear on the cables of your garage door.
Springs are sensitive to a lot of strain, thus they might be hazardous if not
maintained correctly.
Check for indications of wear, tear, or bending in the bearings.
A water-tight seal, or gasket, is used to enclose the door frame. If there are any
signs of dry rot or damage to the weather seal, it must be replaced.
Make sure that the cable drums are in good working order. Examine the cable
drums to ensure they aren't damaged or deformed.
Garage door panels are made of steel or aluminum. Look for dent and termite
damage on wooden garage doors in steel or aluminum garages.
If a component in a garage door fails, you can get it fixed by an expert at Garage Door Repair Camden, NJ to ensure that the rest of the garage door system continues to function.
Test each component of the garage door
It's possible for an inspection of the garage door system to miss a problem. As a result, it's essential to check the garage door components as well as conduct routine maintenance. The following are some of the garage door maintenance checks you should perform:
Garage door balance
You should check whether the springs in your garage door opener are properly balanced by pressing the open and close button on its remote control. There is a problem with them if the door moves strangely owing to faulty springs, cables, rollers, tracks or mechanisms.
Auto-reverse mechanism
Garage doors with automated openers have safety sensors that activate the auto-reverse module of the automated opener if anything is placed beneath it. If you install an obstruction beneath a garage door with an automatic opener and it closes rather than reversing, it is malfunctioning. You can always seek expert help if you're unsure on how to bypass garage door sensors.
Garage door opener remote program
Before using the opener, program the remote device. Check to see whether the remote device's buttons work correctly after programming. You may always seek help from a professional at Garage Door Repair Marlton, NJ or Garage Door Repair Philadelphia, PA if you don't know how to program your garage door opener remote.
Limit Switch Settings
Limit switches on garage door openers prevent a garage door from opening or closing too far. If you set them incorrectly, your garage door will not open all the way or shut completely. As a result, you should reset the limit switches on a regular basis to ensure that your garage door operates properly.
Conduct Preventive Maintenance Work
Every six months, the garage door's moving components and hinges require silicone- or lithium-based lubrication. It will help to reduce friction and make garage door movement smoother. If you're not sure how to lubricate garage door elements, consult the handbook or contact a professional.
Tighten loose parts
Vibrations in the garage door's components, such as brackets, hinges, and the opener's drive mechanism, over time might cause them to become loose. As a consequence, if you detect loosened garage door elements, you should use the
appropriate tool to tighten them.
Apply Finishing Treatment
If the paint on your garage door panels is faded, you may repaint them. Furthermore, termite infestations can be prevented by applying a termite-repelling finish to your wooden garage door.
Conclusion
Garage door maintenance is an essential component of keeping your garage door in good working order. It may prevent you from having to pay for garage door repair or replacement services. Hopefully, you will follow the suggestions outlined below to avoid getting your garage door broken into.
A well-maintained garage door with a beautiful design might add significant value to your home and improve street appeal. So don't put it off any longer. Get started doing some Garage Door Maintenance immediately.
Photo by Jonathan Cooper from Pexels
Instagram: @theshuttervision