Alex Lee brought #HipNJ to Florham Park, NJ to witness a wine-tasting event for charity.
Gary's Wine and Market Place recently held its 28th Annual Grand Tasting Event at the Park Avenue Club. All the profits made from the event were donated to charities. The event's beneficiaries were Gagnon Cardiovascular Institute, Atlantic Home and Hospice Care, Chilton Medical Center, Morris Arts and Interfaith Food Pantry.
Here's a photo of the checks being delivered to the beneficiaries!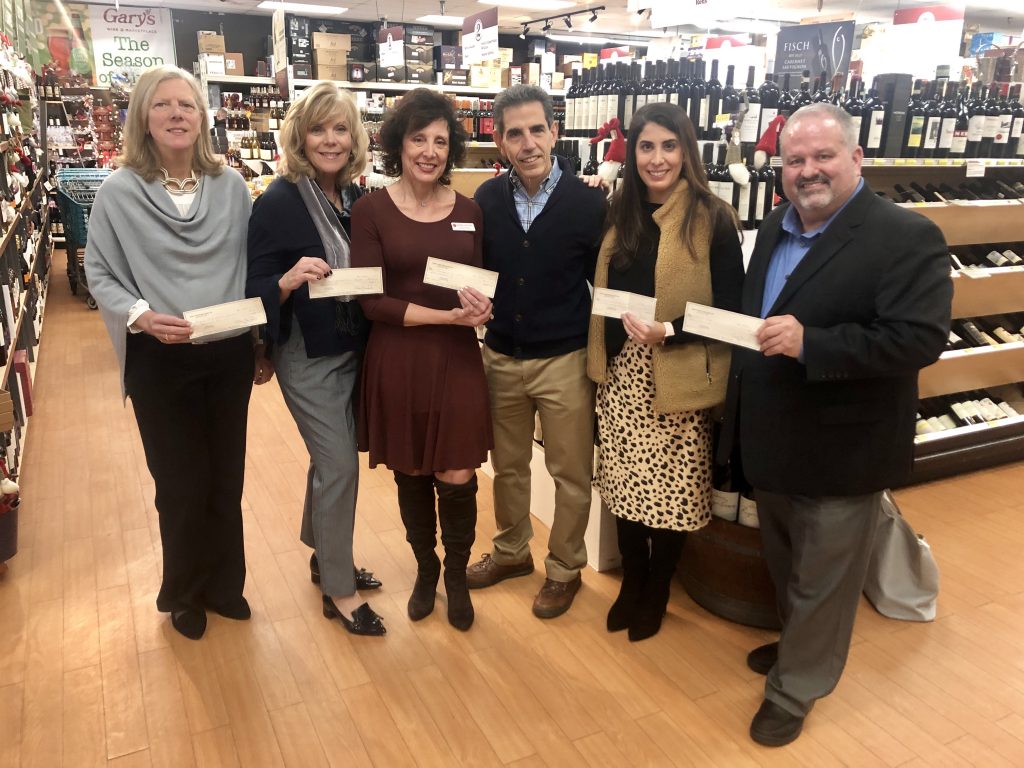 "We picked organizations that are near to my heart but also to the community," Gary Fisch, the founder and CEO of Gary's Wine and Market Place, said. "Each one individually does so much for our community and helps make our community the great place it is."
Gina Moran of Morris Arts attended the event. "Gary is so generous in holding this event every year," Moran said, "and we've been so lucky to be one of the beneficiaries."
Gary's Wine and Market Place partnered with multiple groups for this event. Beecher's Handmade Cheese, Italian Products and Enjou Chocolat all provided food for the occasion.
"Gary has been phenomenal to us. We are so excited to partner with him," Wendy Taffet of Enjou Chocolat said. "We are actually in all of his stores, and we love working with local partners."
Italian Productions has partnered with Gary's Wine and Market Place for "many years". "I love being here," Susan Abranovic of Italian Products said. "It's a great venue that incorporates both food and wine."
Izzy Tulloch, one of the event's attendees, loved experimenting with the food and wine. "My favorite part is, definitely, tasting the wines in the beginning and then, sort of, figuring out what I like to pair with the wine as I look at the food," Tulloch said. "So, it's just a whole night of pairing wines and foods and tasting new things that I don't get to taste very often."
Gary's Wine and Market Place has four locations in the state of New Jersey. They recently opened a new location in California.
Follow Gary's Wine and Market Place on Instagram and Twitter.
For more things  Garden State, keep checking out HipNewJersey.com!