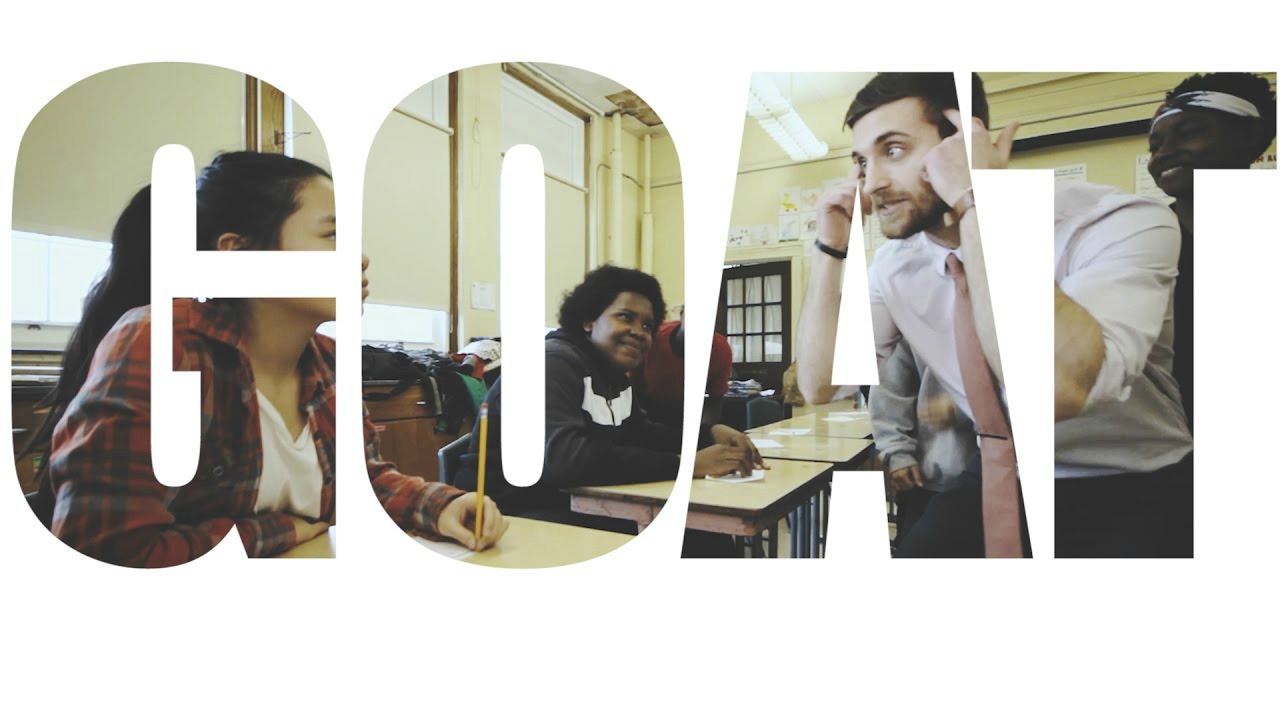 Michael Berezny, a 7th grade math teacher at Maplewood Middle School, teamed up with Frank Scacciaferro and Scott Glozzy of Ferro Digital to create an epic rap video with a beautiful message.
"I first got into rap a long time ago, probably middle school," Berezny says. "As I got older, I started to write my own lyrics." He never took it too seriously, mostly because no one really saw music as a pathway for him. "As I continued to do it as a hobby, I saw an opportunity to combine education and music."
When he was a sophomore in college, Berezny ran into a high school teacher of his who suggested he go into teaching. "I thought about it and realized that it was my purpose," he says. No one had truly connected with Berezny or inspired him to follow his dreams, so he wanted to do that for children like him. "Be the change you want to see in the world," he says.
When Berezny decided to enter the One Take Contest, he knew he wanted to get his students involved, as it would be a great opportunity for them. So, he wrote a rap that sent them a message. "The overall message is to live your dream. If you ever doubt yourself, remember that I believe in you and you need to believe in yourself," he says.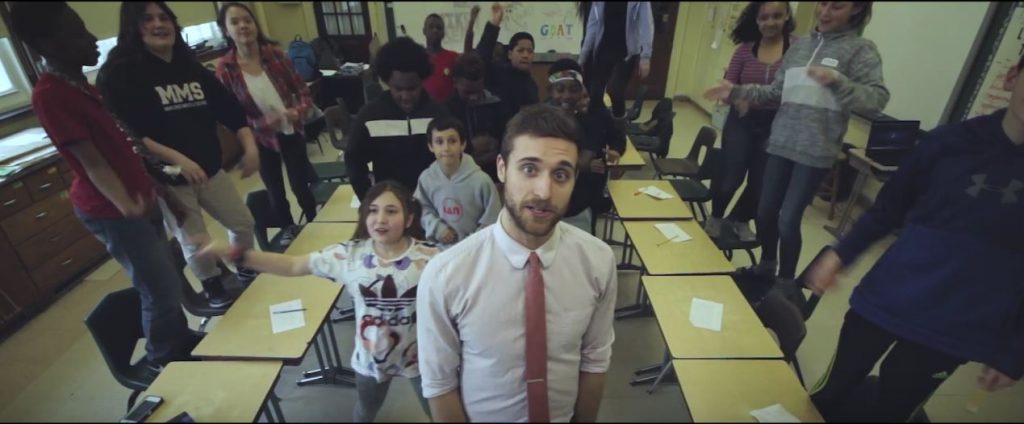 Frank Scacciaferro, director and producer of the video, has been friends with Berezny since their first year of college. When he heard the song, Scacciaferro knew he wanted to get involved. He told Berezny, "The message you are trying to preach to these kids is huge, and I'm all about that." Scacciaferro says that the project hit a personal note for him, as many of his family members are in education. "We can absolutely take this," he told Berezny.
Scacciaferro, who has been around television production for his entire life, recalls discussing different ways to go about filming the video and how to get kids involved. "If they weren't involved, it wouldn't have hit as hard as it did," he says. "It was a lot of fun for them, and they were more willing to help because they were involved. We spoke to them as peers, not as authority figures."
What's next for this rapping teacher? He wants to do more songs that focus on that positive message. "I want to tell a story through my students' perspective," he says.
Check out the video above, and be sure to look out for more inspirational tunes from Michael Berezny.