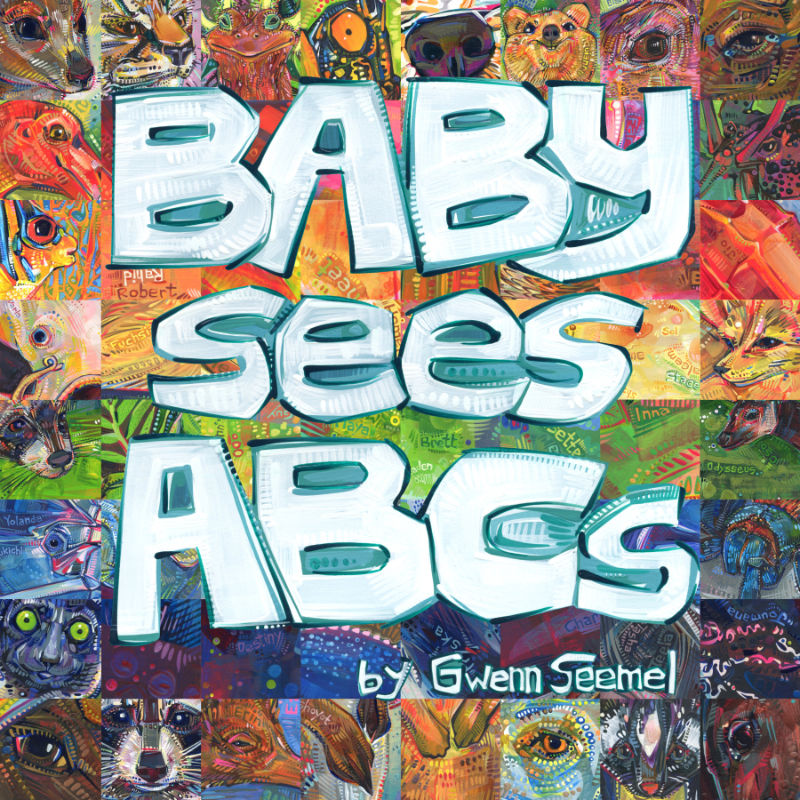 Throughout the month of August, the Princeton Public Library will display colorful art and fun animal facts.
French-American artist Gwenn Seemel will present illustrations from Baby Sees ABCs, her animal alphabet book, during the Letter Love exhibit. Each piece of art will be displayed with a short paragraph that details unusual facts about animals, their genders, their diverse coloring, and all the surprising ways they get along with each other (and with us).
Children of all ages are invited to this event. They can share their favorite animal fact with the librarian and receive a special edition explorer tiger art sticker!
This kind of community engagement makes the exhibit a special event to attend in-person, while keeping it safe during these uncertain times. No large group gathered for an artist's reception: just some learning and a gift to remind us that connecting with others can be done at a distance.
Gwen appeared on #HipNJ as a guest in 2019. During her interview with Lisa Maria Latino, she described how she became an artist, and her shared information on one of her books, Crime Against Nature: a more accurate telling of what's natural.
Be sure to follow Gwen on Twitter, @gwennpaints. You can also follow the Princeton Public Library on Twitter, @PrincetonPL, and Instagram, @princetonpl.