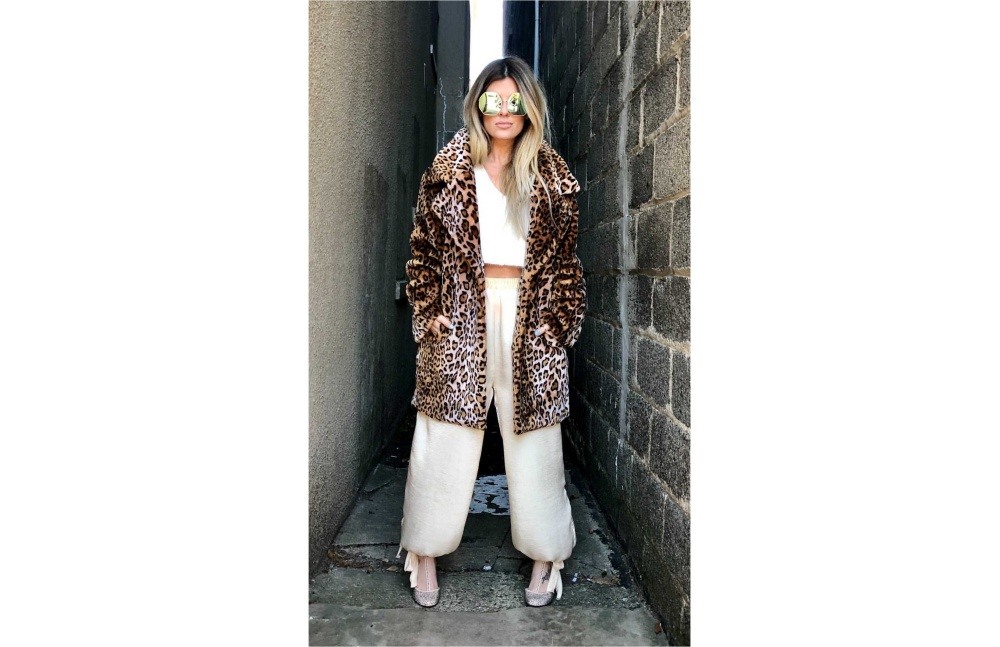 It's the age of dressing for comfort. Fashion expert, Heather Zwain, joined #HipNJ to show us how to style sweatpants, because what's better than to fashionably wear pajamas? She gave us all the tips in Heather's Haul.
"We're in 2020. The year of the curveball and I'm going to throw you another one right now: What do you think about dressing up your sweatsuit outfits?" Heather said as she modeled her own comfortable look. 
Heather wore sweatpants with a dressier, puffed sleeve sweatshirt from H&M. The style came together with layered necklaces and jewelry. "A lot of my necklaces are from J Crew that I've collected over the years."
How To Style Your Sweatpants
Don't save things for a rainy day — wear them now!

Find leveled-up basics like a sweatshirt with a puff sleeve to make an outfit more special, or a

Calvin Klein

sweatshirt with logos printed on the sleeve.

Layer jewelry, especially fancier jewelry with costume jewelry. Start with the basics and then add in fun pieces.

Go for comfort first, then fashion.

Add a fun accessory like a sequined clutch, a pop of color, a crazy shoe, or some spikes.
This fashion expert advises us to be bold. "Nobody else knows [what looks right] anyway so people are just doing what feels right! So my advice is always what feels good for you."
Heather's Haul Comes To Your Business
Heather is launching Heather's Haul, where she will come to your store and show off your items in a video with #HipNJ. Heather will find THE items that need to be highlighted in your store.
With an extremely keen eye for detail, Heather is a forward thinker that sets trends and will get your clients thinking outside-of-the-box for the amazing pieces you have to offer and how to style them uniquely. Give her a few minutes in your store, and she'll be ready to "wow" our viewers with your goods! A seasoned fashion and video-show veteran, her natural ease in front of the camera, relatability, and honesty resonate with viewers who appreciate anything not run-of-the-mill.
Do not miss out on this opportunity and take part in the #HeatherHaul. For more information, visit hipnewjersey.com.