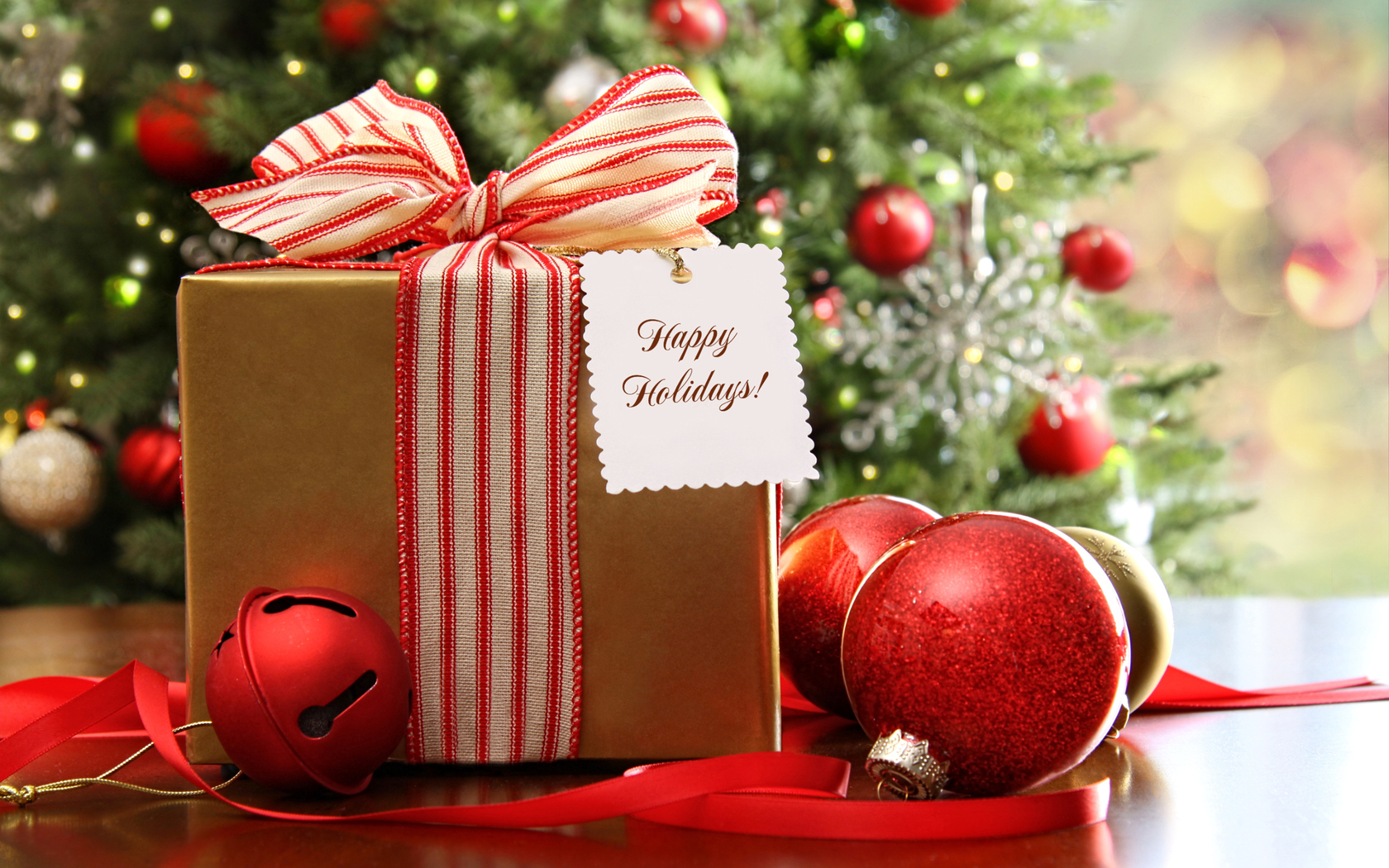 The Hip List is here with our favorite #HipHoliday 2017 gift picks! #HipNJ's Maria Falzo takes you through these hot products you need to put under your tree.
Here's how you can enter to win what's in our sleigh:
Facebook
Find the contest posts. Then, follow the brands, share the post and tag a friend!
Twitter
Find the contest posts. Then, follow the brands and retweet to your followers!
Instagram
Find the contest posts. Then, follow the brands and tag a friend!
Good luck!
GelPro Elite luxury comfort mat is designed to add comfort and joy to holiday cooking and parties (and all year long). It's a life saver in the kitchen, plus with all the colors and patterns, it adds pizzazz to any home décor.
GelPro Elite luxury comfort mats are the only gel-filled, anti-fatigue mats for the kitchen. The mats have beveled, no-curl edges, non-slip bottom and stain-resistant top surface. GelPro Elite mats come with a five-year warranty. GelPro Elite mats start at $119.95 for a 20"x36" mat; they are sold direct at GelPro.com and at select national retailers, including Bed Bath & Beyond and Amazon, as well as many kitchen specialty stores. $119.95, GelPro.com
2) ExtravaGONZO
Extravagonzo offers high quality, infused culinary oils and vinegars. We are founded on a deep commitment to create infused oils and balsamic vinegars with only whole, high-quality ingredients to maximize flavor, color and consistency. We use absolutely no flavorings, extracts or essential oils in our products.
If you are looking for the perfect hostess gift or just want to treat yourself to amazing flavor, grab their Variety Pack Gift Set. It includes their Sofi-Award-Winning Jalapeno Lime, Blood Orange, Roasted Garlic and Meyer Lemon Culinary Oils as well as a Dark Balsamic and White Balsamic Vinegar. $39.99, extravagonzofoods.com.
3) Shotsticks
Shotsticks is the ultimate party accessory! It is an interchangeable shot glass/beer glass shotski perfect for ski, sun and any party goer. The company, based in Freehold, New Jersey, strives to get everyone out there in the partying community to do a unified shot and beer chug. The Party Pack comes with 2 SHOTSTICKS, 6 acrylic shot glasses, 6 acrylic beer glasses, 4 end caps, and 2 connector clips. $55.00, Shotsticks.com
4) MannaEstore
Still looking for the perfect gift for your dad? Stevenson Almonte of Manna E joined Maria Falzo to discuss his made to measure business. "We decided to take this unique designing experience to the mass consumer," Almonte says. The customer is left with a limited quantity piece that they can't find anywhere else made specifically for them. Products sold include suits, shirts, ties and hats, with tie prices starting at $55.99, MannaEstore.com
4) 828 Clothing
Danielle Forte, creative director of 828 Clothing and wife of New York Jets star running back Matt Forte, stopped by the #HipNJ studio to discuss her stylish and versatile line.
828 Clothing includes pieces that encourage and enable mothers to retain their style identity during and following their pregnancy. Further, their babies can be stylish in playful galaxy print and signature onesies featuring tongue-in-cheek quotes created by NFL star, Matt!
Shop 828 for the holidays and receive 20% off your order by using promo code HIPNJ. Visit 828Clothing.com to order now.
Need a stocking stuffer for the beauty guru in your life? The CRLab Mild Shampoo cleans and hydrates without damaging the scalp. Its gentle formula enriched with hydrolyzed wheat proteins nourish hair for it to stay healthy and strong.
Follow #HipNJ on social media to learn how to enter to win a Transitions Hair Solutions​ experience! Transitions Hair Solutions is the exclusive New Jersey provider of the CRLab® trichology line from Cesare Ragazzi Laboratories of Italy. The winner will receive a complimentary Trichotest ($175 value) to determine which of the 3 trichology lines is best for the winner. They will also provided 1 free treatment ($150 value) from whichever line best suits the winner: Hair Loss Prevention, Sebum Regulating, or Moisturizing Anti-Dandruff. Total giveaway value is $325. The Trichotest and trichology service will take place at Transitions Hair Solutions located at 1860 Highway 35, Suite 3 Wall Township, NJ 07719.
6) Moonlite
Moonlite is an easy-to-use storybook projector for your mobile phone that turns your child's favorite storybooks into an immersive and magical experience. Stories come to life with vivid projections, sound effects, background music and more when paired with the Moonlite app. $39.99, MyMoonLite.com.
7) Gotham Steel
Here's a gift for your favorite chef! Gotham Steel is the newest technology in non-stick cookware. Made with ceramic and super strong titanium, cooking with Gotham Steel is like cooking on air! $29.99, GothamSteel.com
8) BIBO®
Bibo is THE ULTIMATE™ cocktail machine, giving you that great libation, previously only perfected at a bar or restaurant, at a much lower cost and at home. Debra Walker, owner and inventor of the BIBO®, demonstrates the easy-to-use product to #HipNJ's Maria Falzo.
Bibo is available for purchase at Bed, Bath & Beyond, Amazon.com and other retailers! $179.99, BiboBarmaid.com
Here's the perfect #HipHolidays 2017 present for the new mommy and baby in your life!
Rookie Humans​ produces whimsical, hand drawn, 100% cotton sheets by international designers for stylish parents and their sleeping babies. Mompreneur Gabriela Anggono, who lives in Maplewood, New Jersey​, was a successful advertising executive turned stay-at-home mom after her husband moved them all to Paris for his new job opportunity. After spending HOURS taking pictures of her children in their cribs, she wondered 'Why aren't crib sheets more imaginative?' She returned to the U.S. and launched Rookie Humans nursery brand.
The line is available in two sizes, US standard crib mattresses and mini crib mattress and Made with soft 100% cotton sateen, 230 thread count. These sheets have been featured on the Today Show​, Pregnancy Magazine​ and many other outlets! $34.99, RookieHumans.com.
Drink and be merry this #HipHoliday season! Steve Fette, craft spirit specialist development specialist for Allied Beverage Group, talks to the #HipList's Maria Falzo about the different ways you can (safely!) enjoy Clyde May's Whiskey! Check a retailer closest to y
11) A Birthday Wish
Giving back is always in season! Learn the heartwarming story of Jane Hoffman, a Westfield, New Jersey-based mother and founder of A Birthday Wish, a non-profit organization that grants the birthday wishes of children in foster care. Donate yours today by visiting ABirthdayWish.org.