Miss out on a fully packed weekend? #HipNJ has the scoop on what you missed. Keep reading to see what happened near you!
DJANGO FESTIVAL ALL-STARS WITH SPECIAL GUEST EDMAR CASTAÑEDA – August 17
Django Festival All-Stars, who have ushered the music of legendary Gypsy jazz guitarist Django Reinhardt into the 21st century, revitalizing Reinhardt's driving, swinging style (often referred to as "hot jazz"). The group's repertoire combines unique interpretations of Reinhardt classics with original compositions. With a packed crowed, the group definetly didn't disappoint! The group had fans dancing and singing along to the music.
LUXURY GARAGE SALE POP UP SHOP – August 17 – 19
With personalized service, Luxury Garage Sale is known for setting new benchmarks in luxury consignment. It offers shoppers a curated luxury shopping experience unparalleled in Westfield, New Jersey, and gives consignors a trusted avenue for re-selling their goods at fair market prices. Luxury Garage Sale's personalized service included above-and-beyond offerings for women and men such as complimentary one-on-one personal styling consultations, industry-leading commissions and authentication guarantees.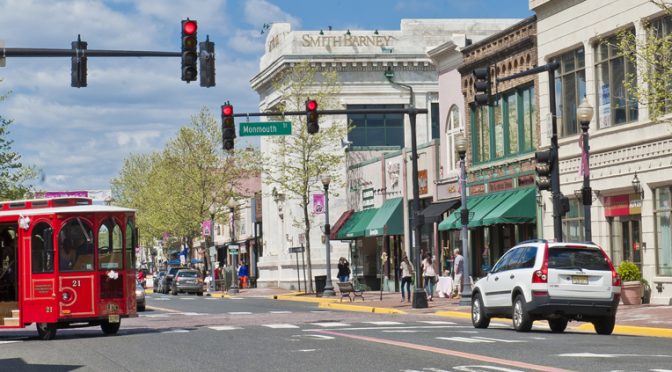 RED BANK FOOD & WINE WALK – August 19
Red Bank's walkable downtown district is home to an array of upscale restaurants and casual eateries that appeal to your palate. Explore picturesque Red Bank on the third Sunday of the month while enjoying food and/or beverage samples from over 20 participating restaurants, bars & eateries. Three hours of top tastings, which guests loved!

10th Annual Deb Levy Soccer Tournament – August 18 – 19
7v7, short sided soccer games. This is the 10th year that Chemo Clothes has done the tournament. Raising over $65,000 for families in need from this tournament alone. The money goes directly to paying bills for families impacted by cancers of all kind. The event wouldn't have been possible if it wasn't for the volunteers, participants and the funding of the generous sponsors!
Kenny Chesney Trip Around The Sun Tour 2018 – August 18
The leader of No Shoes Nation was, in fact, wearing shoes Saturday night as he took the stage in front of a full Metlife Stadium crowd. Kenny Chesney rocked his signature look of a cowboy hat and boots with a tank top and blue jeans.
Before he took the stage, however, there were T-shirt canons and two video packages played on the big screen, the first of Chesney wearing a Steelers helmet and thanking the crowd for coming out and the second of celebrities and others saying welcome to the show.
With people having tailgated for hours, or days on the boats, the crowd was ready for the show and Metlife Stadium was ready for the crowd, too, with 16 ounce beers going for $14 apiece.