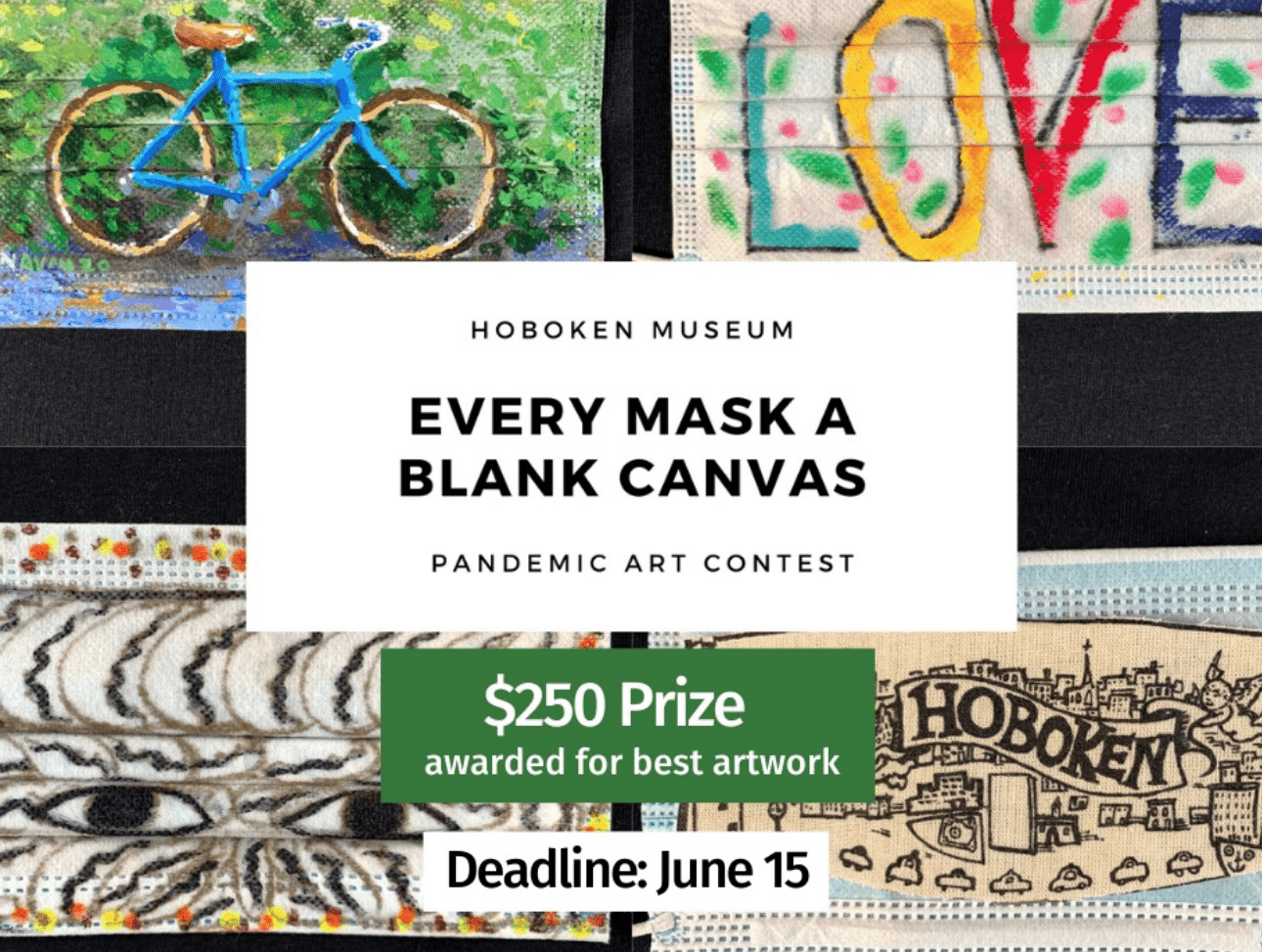 Many of us are getting creative in quarantine, but what if your work could hang in a museum? The Hoboken Historical Museum has invited Hudson County artists to turn face masks into art for an upcoming exhibition.
During the coronavirus crisis, face masks have suddenly become an everyday item in Americans' lives.  The exhibition, "Every Mask A Blank Canvas", hopes to help capture this moment in history.
To participate, artists just need an everyday paper mask commonly found at drug stores. After transforming your mask with paint, pens, or whatever sparks your imagination, you can submit your masterpiece by mail.
Artists should send entries for "Every Mask A Blank Canvas" to P.O. Box 3296, Hoboken, NJ 07030. The deadline to mail in your piece is June 15th, 2020.
In addition to submitting, artists are encouraged to show their pieces on social media. The Hoboken Historical Museum is active on Facebook, Twitter, and Instagram, and is using the hashtag #EveryMaskABlankCanvas.
Artists are welcome to submit more than one entry, and there is no cost for participating. At the end of the contest, one mask will even earn a $250 prize.
The exhibition is hand-in-hand with "Collecting Hoboken", another Museum drive to document the coronavirus era in real time.
To learn more about the Hoboken Historical Museum, be sure to check out their website.
For everything Garden State, keep up with HipNewJersey.com!
---
Image courtesy of the Hoboken Historical Museum.