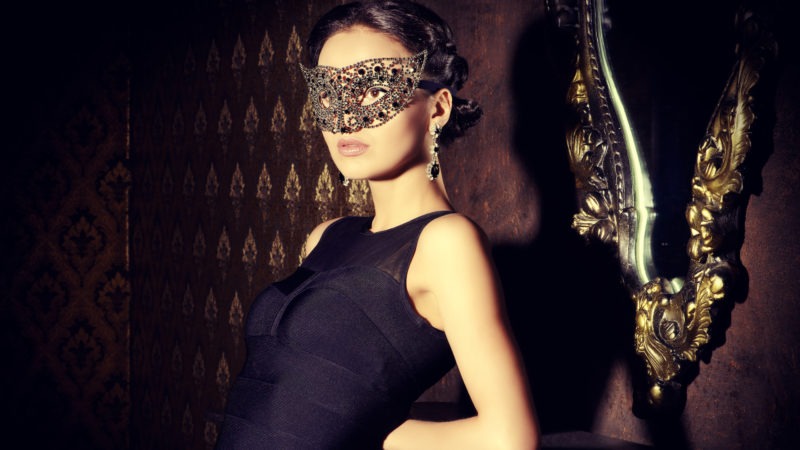 Hey #HipNJ! The Hoboken Historical Museum is hosting a special Masked Ball and Auction on Friday, Oct. 26, 2018. This year, the event will be hosted at the W Hoboken with emcee Marci Rubin of News 12 New Jersey.
Guests will enjoy dinner, an open bar, a variety of auction items from Hoboken businesses and an evening of dancing with a live DJ.
Proceeds from the Gala will support the Museum's exhibitions, education programs, preservation of collections and research, as well as its next exhibit, "Hudson County Then & Now," which opens January 27, 2019. The interactive exhibit, using a custom augmented reality app designed by Stevens Institute of Technology, will feature hundreds of historical images on postcards from the early 1900s to the 1960s of Hoboken and surrounding towns. With the use of AR technology, visitors will have a unique glimpse into the art, architecture, and development of each city over the last 60 years. There are also educational programs and student lessons plans being developed for each community.
Continuing on the "Then & Now" theme, at the Oct. 26 Gala, the Museum will present a Hoboken Hero Award to an individual who has made a difference in Hoboken community. The Museum will also recognize former trustees of the Museum, honoring those who have helped preserve Hoboken's vast history through their support of the Museum.
A highlight of the evening will be restauranteur and auctioneer extraordinaire Eugene Flinn hosting our popular Live Auction, featuring coveted experiences, including:
-A summer pass to the Shipyard pool with a view
-One week stay in San Miguel Allende, Mexico
-One week stay at White Face Lodge in Lake Placid, NY
-A year of indoor parking in uptown Hoboken
-A special themed dinner for a party of 10 at Anthony David's, with wine pairings
-And an overnight stay with dinner at the W Hoboken or Standard Hotel in New York
Expanded Silent Auction
An expanded silent auction this year will include dozens of tempting packages, artworks and gift certificates for local businesses, including tickets to see Tony Award winning "The Band's Visit" at the Ethel Barrymore Theater on Broadway, tickets to a taping of the hit morning talk show "Live with Kelly & Ryan," and a Hoboken Memorial Day Parade ride for kids on a fire truck.
Smart-phone bidding will make it easy for everyone to compete for these and other donated packages from Prime Cycle, Hudson Table, Cellar 335, Pier 13/NY Harbor Jet Ski, Liberty Science Center, a stay at the Tropicana Atlantic City, a framed print by local artist Ricardo Roig, vintage Hoboken images on canvas…and much more!
Tickets to the Masked Ball Gala are $150 per person.
The event is made possible through the generous support of sponsors including: BCB Community Bank, Bijou Properties, Halstead Properties NJ, Haven Savings Bank, Provident Bank, Strategic Insurance Partners, LA Photo Party and Rhythm in Motion, as well as supporters Cindy Cray, the Schmalzbauer Family, Nancy Lynch and Chris Falkner, and Jim Magenheimer and Terry Pranses.
About the Hoboken Historical Museum
Founded 1986, the Museum's mission is to educate the public about Hoboken's history, diverse culture, architecture and historic landmarks. In 2001, the Museum moved into one of the oldest buildings on the waterfront, in the former Bethlehem Steel shipyard, at 1301 Hudson St., Hoboken, where it maintains a series of rotating exhibits. The Museum is open six days a week, 2 – 7 pm on Tues. – Thurs., 1 – 5 pm on Fridays, and noon – 5 pm on weekends. It offers special exhibits, tours, events and lectures, as well as educational programs for adults and children on a weekly basis. An updated schedule of events and an online catalog of many items in its collections are available at www.hobokenmuseum.org. The Museum is a nonprofit tax-exempt 501(c)3 entity.