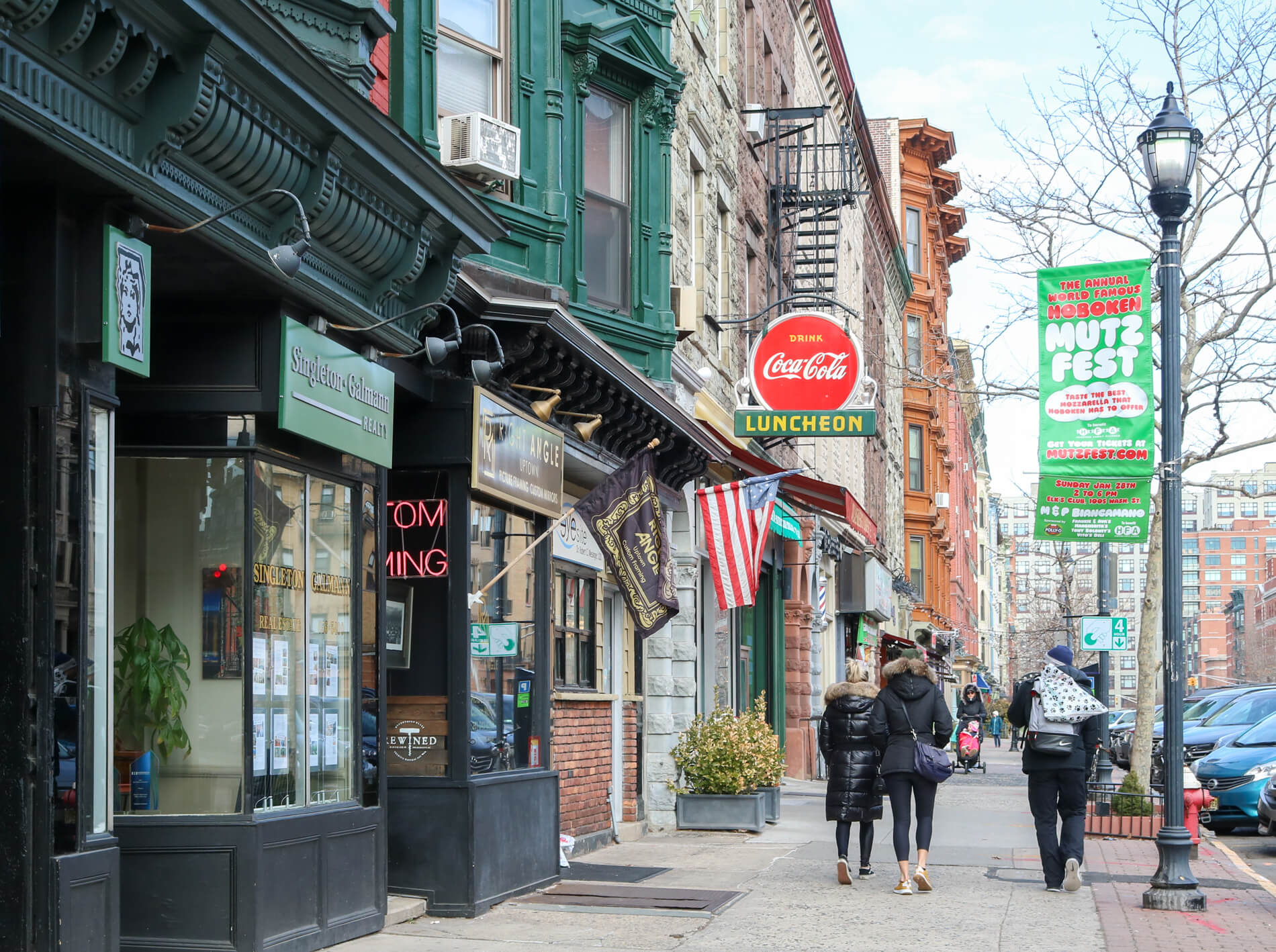 As the Garden State reopens, many in New Jersey are reconnecting with what makes their downtown special. The Hoboken Business Alliance kicked off their #GoBoken summer campaign last Friday to encourage residents to support local business.
The Hoboken Business Alliance—or HBA—was founded by the city council as a way to stimulate the city's economy. In the face of the coronavirus crisis, the HBA knew action needed to be taken to prop up struggling shopfronts.
"With many businesses closed…over the last few months, the pandemic has had a tremendous financial impact," says Gregory Dell'Aquila, President of the HBA. "If we want to help our small shops, restaurants, and businesses…we have to take action right now."
#GoBoken will run through summer of 2020, following the reopening of New Jersey retail and outdoor dining in June. The campaign spotlights local businesses as often and as publicly as possible, reminding residents to appreciate their downtown.
With themed events such as barbecues, picnics, and even a Frank Sinatra celebration, #GoBoken will highlight the best of local restaurants and retail.
The campaign kicked off on Friday, June 19th, with a production of "7th Inning Stretch: From the Dugout." Hoboken's Mile Square Theatre has put on the performance since 2003, featuring skits about baseball and its traditions.
Catered by local restaurants, "7th Inning Stretch" featured the sale of Hoboken shirts by garment shop The Local Thread. Proceeds from shirt sales have gone to the Hoboken Relief Fund, which provides emergency funds in the wake of COVID-19.
To learn more about the exciting events planned for #GoBoken, be sure to check out the HBA's website.
For everything Garden State, keep up with HipNewJersey.com!
---
Image courtesy of Brownstoner.