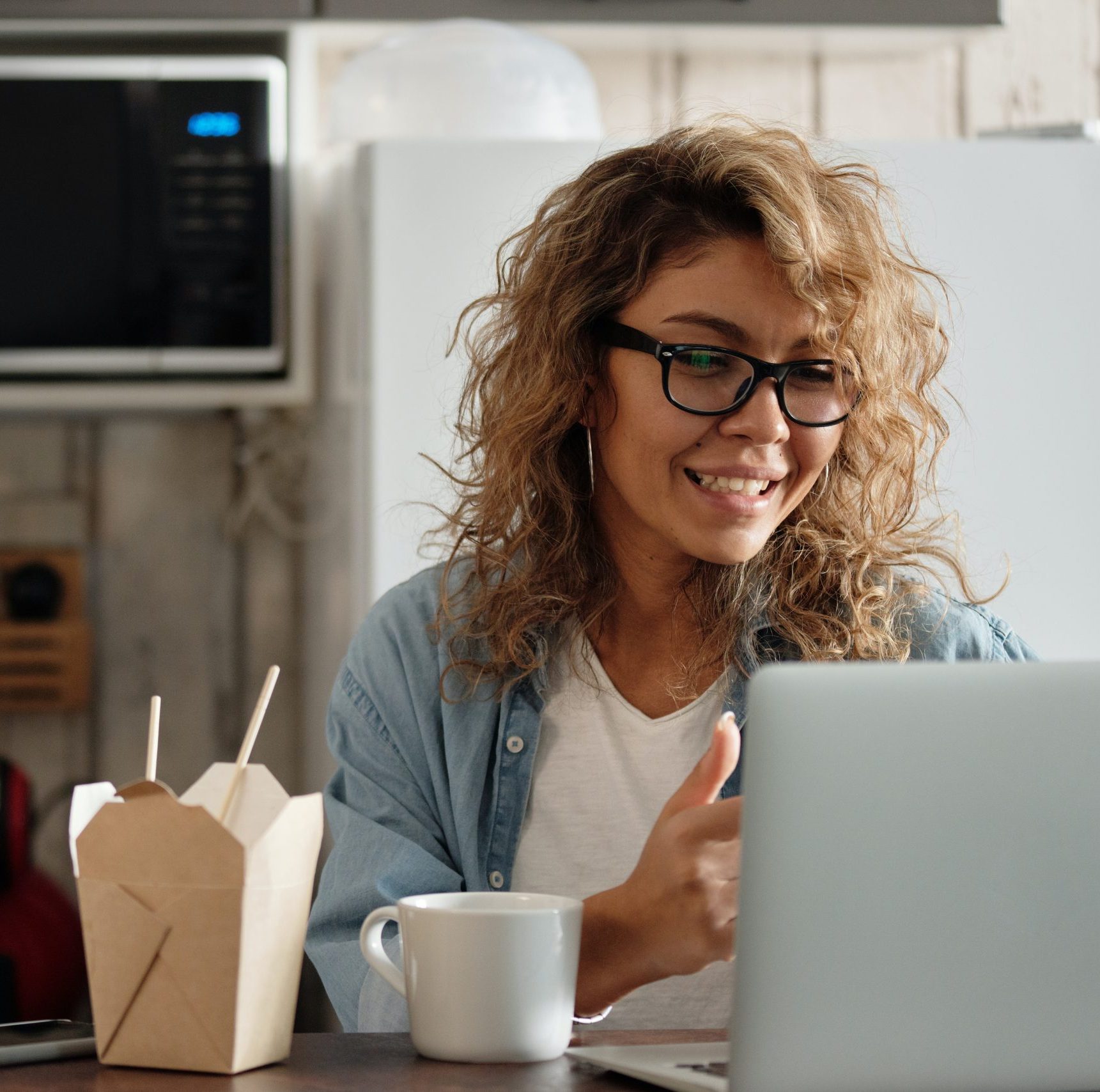 With online romance exploding under quarantine, it may seem hard to take things to the next level over a screen. Speaking coach and communications expert Neil Gordon believes that, with a few simple tips and habits, your virtual date can be as successful as in-person.
Perhaps the most important first step is remembering that a date is a date! Whether it's over coffee or over WiFi, some of the most helpful reminders are the classics:
Remain present. Eye contact is key! Stay focused on the camera when your date is talking; it's important to establish that you're listening to them. If it helps you, try placing colorful tape or little stickers by the camera to draw your eyes back there if they wander.
Practice active curiosity. Another cornerstone of showing that you're present and paying attention is to ask follow-up questions. When you sense a break in their side of the conversation, a well-timed query about something they said means you're listening and care what they have to say.
Of course, having a date while you're in two different places does present its own unique challenges. Gordon recommends doing your best to share an experience, even as you're both in your own homes:
Do an activity together. It might help break the ice if your attention can be shared on something else. For example, try cooking the same meal at the same time, even if it's just something simple like pasta. It'll keep you engaged, and may make you both less nervous. Just remember to keep your camera in a position where you can still see each other!
Unwind with some entertainment. Not one for cooking? You can still stimulate conversation by putting on the same album at the same time and listening together. It's also decently easy to both watch a movie at the same time, leaving Zoom or Skype open so you can make comments to one another.
Remember: don't be nervous! Dates are meant to be a fun, relaxing time, and it's easier now than ever to make them a hit—whether they're shelter-in-place or face-to-face.
For more on Neil Gordon and his coaching work, visit his website.
For everything Garden State, keep up with HipNewJersey.com!