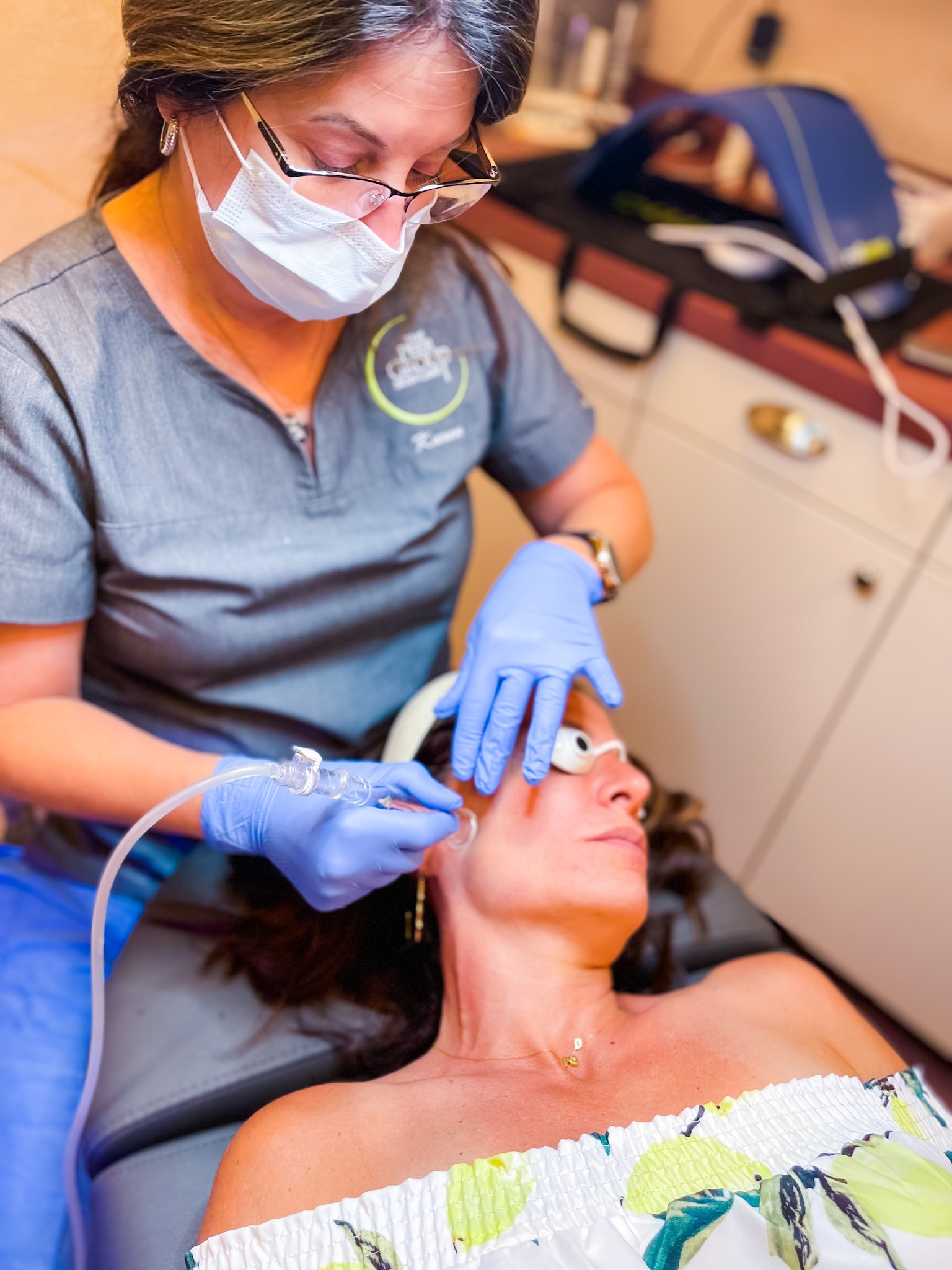 It's difficult to protect and manage your skin during the summertime. Sometimes, you don't know what products or treatments can endure the harsh sunlight. Fortunately, #HipNJ is here to tell you about a skincare treatment that's perfect to use during the summer.
Hydrafacial® is a non-surgical skin rejuvenation treatment available at the Peer Group for Plastic Surgery. It cleans and hydrates your skin; it removes dead cells from the surface for your skin, making it look fresh and healthy.
The Peer Group for Plastic Surgery is located Florham Park, NJ and Somerville, NJ. The company offers surgical and non-surgical skincare treatment for male and female clients.
Maria Falzo of #HipNJ gets her skincare at the Peer Group's Florham Park location. She started doing the Peer Group's Hydrafacial® treatment in June.
Maria has gotten hydra facials before, but the treatment she received at the Peer Group left her skin glowing for weeks.
Maria has been a client at the Peer Group for seven years. She has previously described her experience with the VI Peel treatment. While she was very happy with the Peer Group's VI Peel, she knows that it's better to avoid chemical treatments during the summer.
As the mother of two young boys, Maria spends a lot of time in the sun, participating in outdoor activities like swimming. Excessive sunlight can negatively affect chemical peels, so the Hydrafacial® treatment is a perfect substitute for the summer months.
To learn more about Hydrafacial® – and the other services available at the Peer Group – visit the company's website. You can also follow the Peer Group on Instagram (@thepeergroupplasticsurgery).