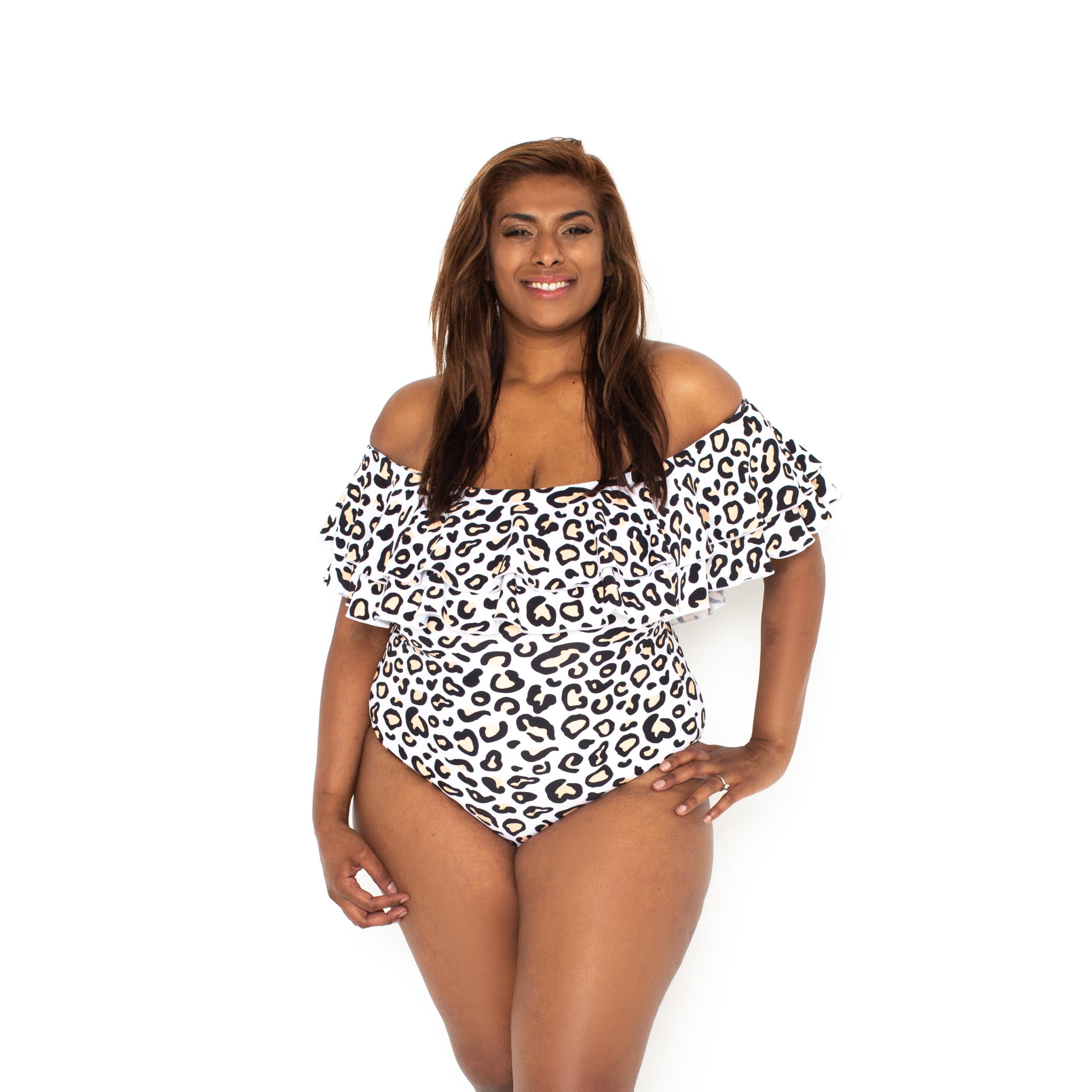 Feel empowered in your swimsuit no matter what stage of life you're in.
Infamous Swim is passionate about promoting positive body image, loving the skin you're in, and creating a community of like-minded women who support one another. The brand believes every woman and every body type deserves to feel confident, sexy, empowered, and comfortable in their swimwear. Garments are designed for the female form, in different shapes and sizes, through all the stages of womanhood.
Stand out authentically and on-trend with Infamous Swim swimsuits:
Candy Leopard One Piece
· Suitable for all cup sizes
· Great for women with long torsos
· Luxury polyamide/spandex fabric
· Shelf bra with removable bra cups
· Scoop neck and wide supportive straps with fuller coverage
· Medium/high-cut leg with medium bottom coverage
· Available in matching Mini-Me styles
· Sizes ranging from XS to 3XL
· Price: $138
GIA Delilah Top
· Suitable for all cup sizes and every woman
· Firm supportive under-bust band
· Wide fixed straps
· Pull-on design
· Seamless and double-layered luxury Polyamide/Spandex
· Can also be worn as a wireless bra or activewear
· A favorite maternity choice
· Designed in Australia
· Available in matching Mini-Me styles and Sadie Bottoms
· Sizes ranging from XS to 3XL
· Price: $69
Sarongs
· Silky mesh fabric that melts over the body
· Perfect for a range of body shapes
· Wearable in water and quick drying
· An easy throw on for a trip to the beach
· Price: $59
The brand's success with its beautiful swimsuit collection inspired them to design their tracksuit line that is in perfect timing with our home lifestyles at the moment. Activewear for wherever adventure takes you, indoors or out!
Follow Infamous Swim on Instagram, @infamous_swim.