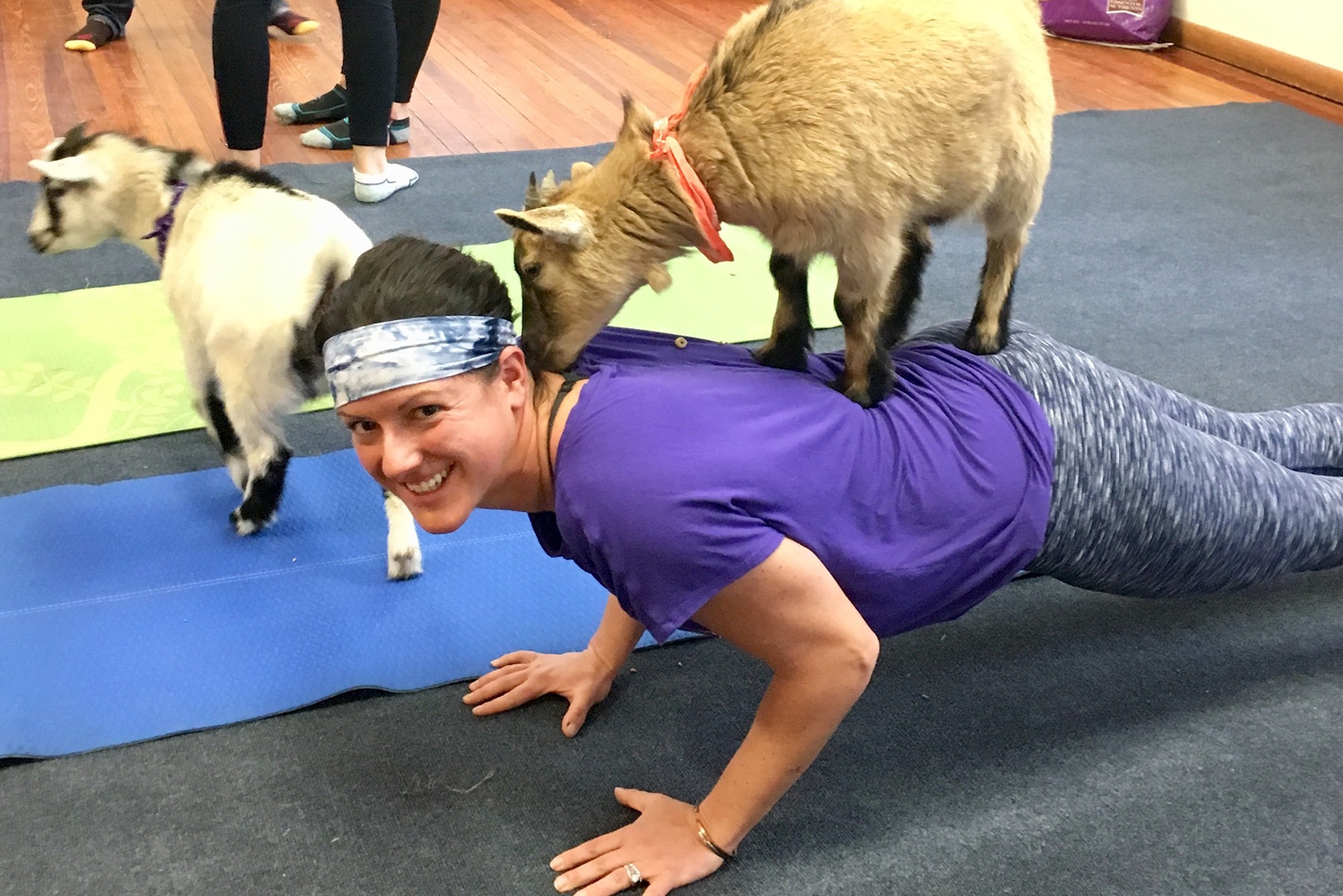 #HipNJ's Lisa Marie Latino recently had the pleasure of speaking with Kristin Broek and Taryn Lagonigro, owners of Iris Mind and Body in Cedar Grove, about their company and the latest craze hitting the fitness industry…goat yoga!
Their business was founded in response to many people not believing yoga was for them. Kristen and Taryn wanted to change this perception so they began organizing pop-up yoga sessions at local studios.
Their quirky goat yoga activity was started as a way to make yoga fun and exciting for newcomers. Originally a west-coast trend, many people tagged Tyler Morella of Ringwood's Totes Goats on posts about goat yoga. Tyler, a friend of Kristin and Taryn, informed them about this awesome opportunity. From there, they decided to implement this idea into their business.
Kristin says many people come from the yoga but even more come for the goats. People are usually impressed with how calming and satisfied they are at the end of the session.
The end of the interview features models performing yoga while the goats playfully interact with the models.
This activity sounds like a great a way to unload some stress and venture out of your comfort zone! For more information on Iris Mind and Body and to check out their full calendar of events (including Goat Yoga on December 8th!) visit IrisStudiosNJ.com.