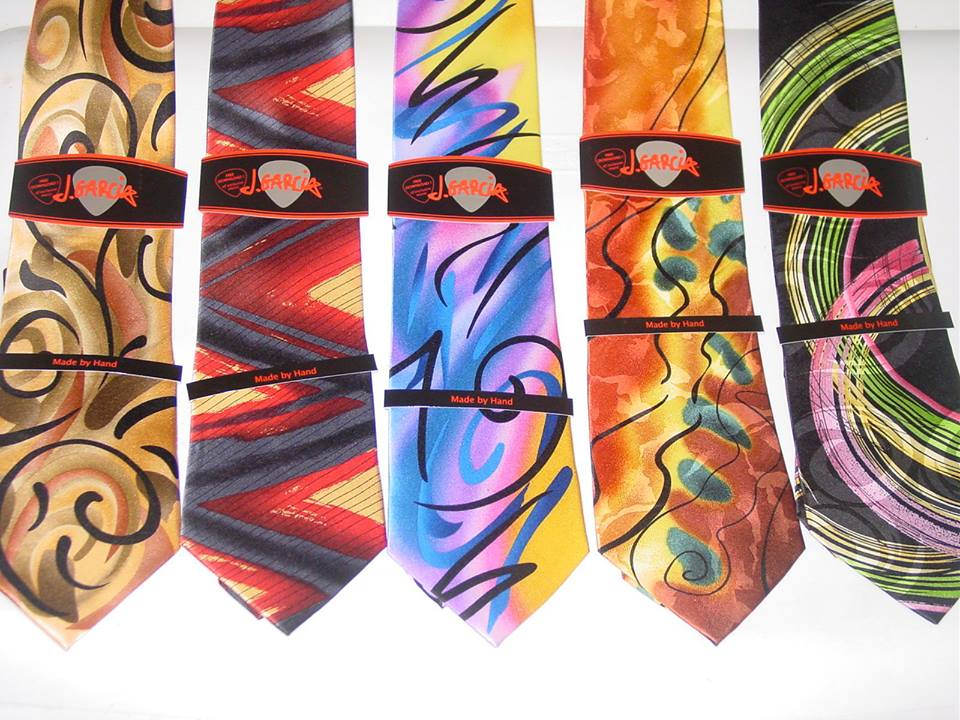 The late Jerry Garcia always found a way to etch his name in the history books of music and art over the course of his professional career in both fields. As many people know, his artwork has found a way onto several noteworthy platforms, including the famous "Jerry Garcia Ties" that have been distributed through Stonehenge Ltd. Luckily, #HipNJ 's Lisa Marie Latino was able to sit down and talk with Irwin Sternberg, the president of the company who convinced Garcia to explore having his art placed on ties.
In his interview with #HipNJ , Sternberg talked about his recent visit to The Gathering Shops in the Westfield Garden State Plaza where the "Jerry Garcia Collection" was on display throughout the store. This included various art pieces for sale along with clothes and even silverware inspired by Garcia's work. In reference to The Gathering Shops, Sternberg said, "It is the first store I ever went in that really gave so many younger people some great opportunities."
His journey of creating Jerry Garcia Ties started when he saw a picture of "FISH", a piece by Garcia. He said to himself, "I can probably recreate this picture into a very cool tie…and we did." It still took him a year to convince Garcia to let him do the neck wear, but Sternberg's persistence eventually won.
Sternberg was also kind enough to bring a few pieces of Garcia's work to the #HipNJ studio! This included surprising Lisa Marie Latino with a print of "Garcia Grisman", a piece that features Garcia and David Grisman performing to a group of children.
Watch this #HipNJ exclusive interview with Irwin Sternberg to hear more about his career surrounding the works of Jerry Garcia!
For everything Garden State, visit HipNewJersey.com.