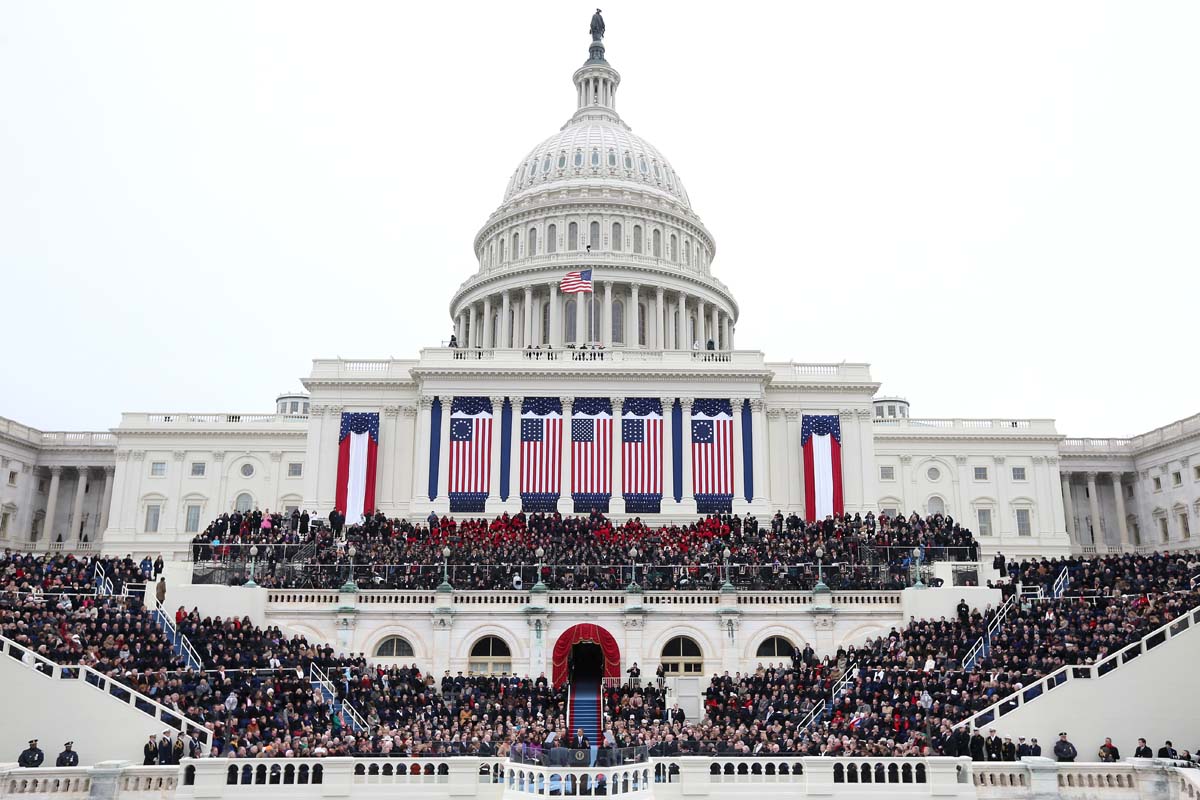 Don't let this cold weather bring you down it's not bringing down New Jersey! Hip New Jersey's weekend recap holds everything from NBC's TV series 'This Is Us', Melania Trump's Fashion and all of the sister marches in New Jersey.
Friday- What's a better way to get through the cold days in January than to watch a heart warming TV show?
New Jersey's, TV producer and screenwriter Dan Fogelman, has announced to twitter the exciting news that there will be two more seasons of #NBC's 'This Is Us'. Fogelman shared a video of the cast finding out the news via Twitter. 'This Is Us' is described as a comedy-drama. The first season was heart warming and tear jerking portraying a family filled with love and all of the obstacles they have to face.
Melania Trump wears the Ralph Lauren ensemble very well and beautifully at President Donald Trumps Inauguration on Friday. Her sophisticated look was a sky-blue tweed cashmere jacket, a mock turtle neck dress and matching gloves and pumps! The outfit chosen on this special day will set the tone to Melania's style for the rest of her term as First Lady. Ralph Lauren has also designed many of Hillary Clinton's pant suits.
http://www.instagram.com/p/BPiaywTAhmN/?taken-by=melaniaatrump
Saturday, held the Women's March in Washington D.C to make a statement.Their statements varied from women's rights and to LGBTQ's rights and many other reasons. The Women's March wanted to stand up for their beliefs, but not all could attend Washington D.C.'s march. This lead to many 'sister marches' throughout the state. The six places in New Jersey, were Trenton, Asbury park, Mount Laurel, Pompton plains, Westfield and Wycoff. Thousands of men and women attended the marches in New Jersey, one of them being Patti Scialfa, Bruce Springsteen's wife in Asbury park.
Sunday-Our home teams may not have made the playoffs but we still have a touch of New Jersey going to the super bowl. New Jersey's very own Rutgers University graduate, Mohamed Sanu of the Atlanta Falcons scored a touchdown bringing them closer to the Super Bowl on February 5th. Mohamed Sanu was drafted from Rutgers University after being the first freshman to ever start as a wide receiver. It doesn't end there for New Jersey, another Rutgers University graduate Logan Ryan of the New England Patriots is going to the Super Bowl! Ryan plays as a cornerback for the Patriots. Garden states working hard and will be playing harder come February 5th!