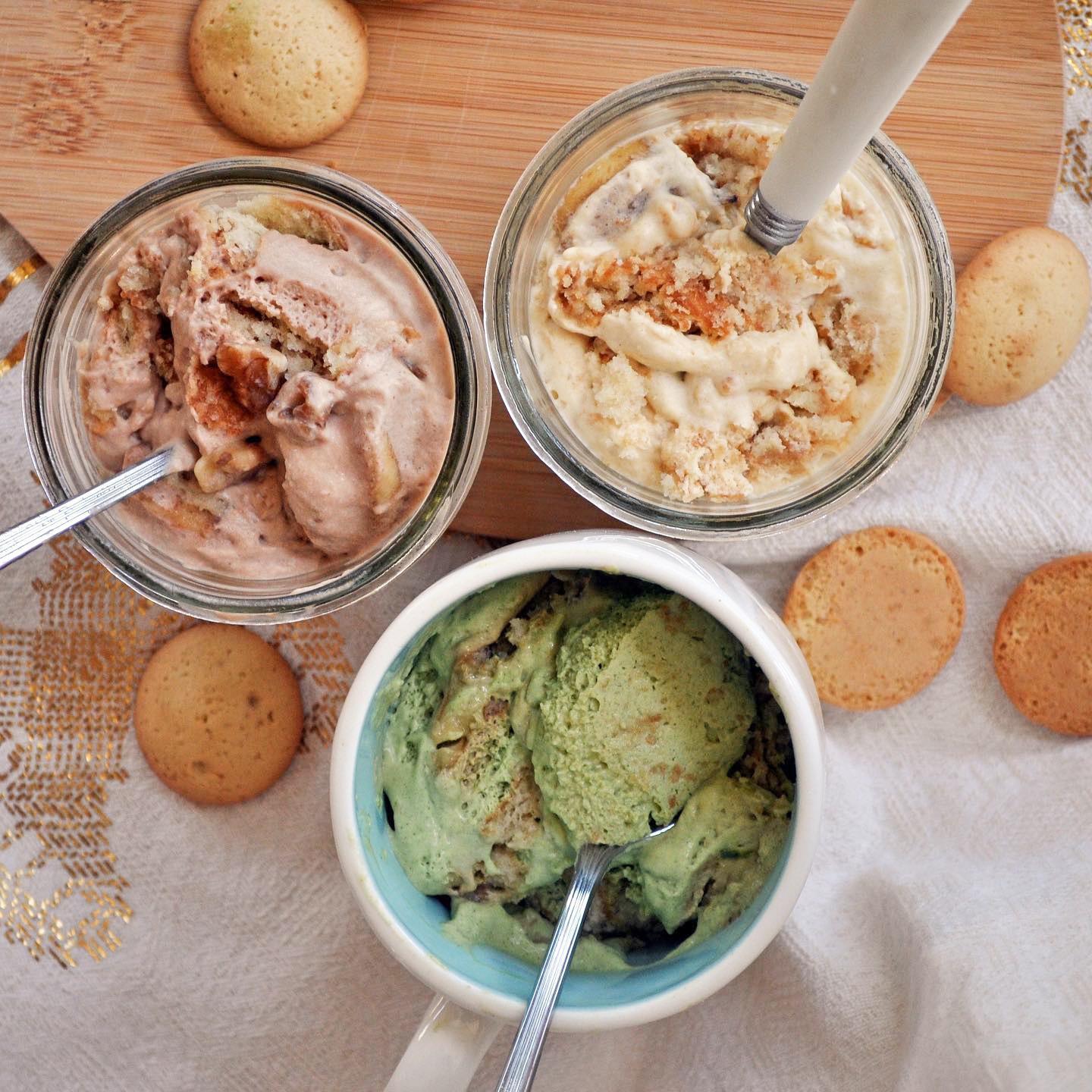 Even hard times can't stop the Garden State's entrepreneurs! Locally-owned pudding company #Baonanas has opened its first brick-and-mortar location in Jersey City—making it the world's first banana pudding cafe!
The founders of #Baonanas, known professionally as simply Trisha & Lloyd, began the business in 2015 after a hit-and-run damaged their banana-yellow car. Friends and family encouraged the pair to sell their delicious homemade banana pudding to raise a repair fund—and the rest is history.
It's no wonder their pudding took off! Trisha & Lloyd use leche flan in their pudding to achieve a creamy, mousse-like texture that would make anyone's sweet tooth go bananas.
In addition to classic banana, customers can enjoy fun flavors like ube and strawberry. With added textures like fresh fruit and even cornbread, there's a little extra love in every bite.
Trisha & Lloyd have been preparing to open #Baonanas HQ for some time. Meanwhile, they've served take-out treats throughout the pandemic from their smaller #Baonanas Harborside kitchen.
With catering slowed by the coronavirus crisis, the pair is pumped to serve the public in their comfy sit-down cafe. After a "soft opening" with friends and family, #Baonanas HQ is ready to spread some sweetness in Jersey City. If you're looking for a new favorite dessert, why not give them a bite?
For more about #Baonanas, be sure to check out their website!
For everything Garden State, keep up with HipNewJersey.com.