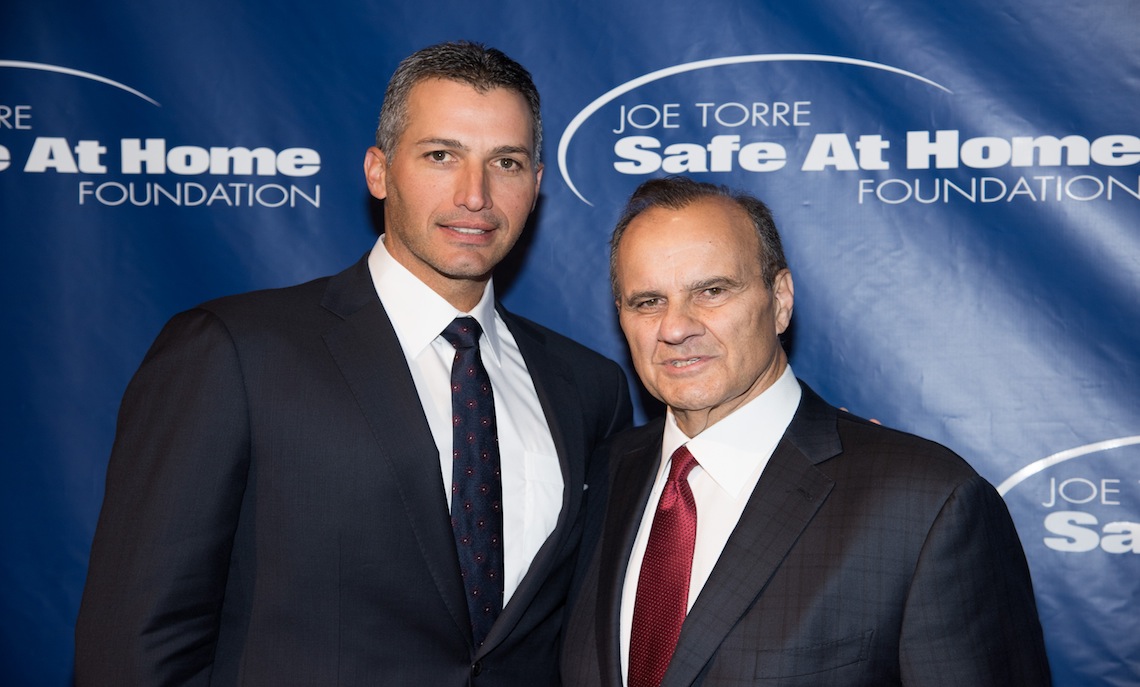 Joe Torre and the New York Yankees are synonymous with class, and that was on full display at Joe Torre Safe at Home Foundation's 12th Annual Celebrity Gala.
A-listers from the worlds of sports, media and Hollywood collided on the Pier 60 red carpet, and #HipNJ's Lisa Marie Latino was there for it all.
"Joe is a wonderful human being, and he does so much to change the lives of women.  I'm proud of everything they do," said television personality (and proud #HipNJ resident!), Dr. Mehmet Oz.
Safe at Home Foundation was founded in 2002 by Joe and his wife, Ali Torre.  Joe and his siblings were victims of domestic violence growing up, and he wanted to "stop the cycle"and save lives.
"It's hard to dig back into your childhood and tell some dark stories about what happened to you personally," said Yankees great David Cone.  "Not only does that take courage, but to take the step to do something about it says a lot about the man that he is."
The gala, who honored Yankees legend Andy Pettitte, supported the Foundation's programming initiative, Margaret's Place, named in honor of Joe's mother. This violence prevention and intervention model offers students an opportunity to explore issues of violence in a stable, non-threatening environment, while helping them understand that they are not alone or to blame. There are currently 11 Margaret's Places in New York City and Los Angeles, where they have reached more than 45,000 students through countless school-wide campaigns, healing activities, educational opportunities, and private and group counseling.
"I'm here to support Joe because I love him so much, he's a great guy and he's done so much to the city of New York," said television personality Meredith Vieira. "He's done so much…particularly for kids who live in abusive homes.  What he's saying is you're not alone, and you need to talk, and there is hope."
"We know we're doing something that works," said Joe.  "We've had kids come in our program who were thinking about joining a gang, and all of a sudden they are going to college.  We want to let them know when they come out the other end of this thing, they have a shot and we're going to be there for them."
For more information, visit JoeTorre.org.